Demarkus Lewis – 7 Tracks Which Massively Influenced My Career (LV Legends)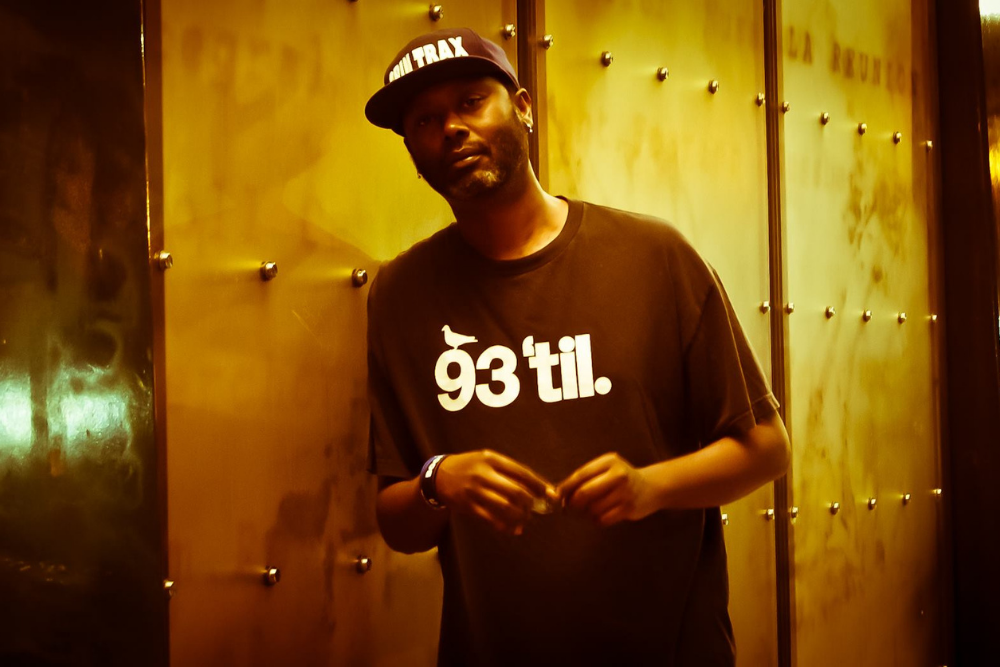 Demarkus Lewis has built an incredible reputation over the last two decades. Renowned for his strong work ethic which has seen him dubbed "the hardest working man in House" he has backed this up with incredible talent which saw him land the No 1 spot on Traxsource's coveted end of year jacking House chart back in 2014.
Demarkus's has a truly impressive ability to combine musicality with a DJ's ear for what it takes to move the dancefloor, This shines through in the quality of his work which is both perfectly suited to the dancefloor but with more than enough quality for repeated home listens. Across the years he has landed original tracks and remixes on some of the legendary house and disco labels including No Fuss Records, Salsoul, Salted Music, Large Music, King Street, Nervous, Guesthouse, Industry Standard and many more. He has 150 pages of releases listed on Traxsource alone with more than 1000 releases to date.
Demarkus is also behind the excellent label Grin Music which launched in 2005 and which he has since built into one of the key House labels renowned for it's quality output. He has also since developed offshoot labels Grin Traxx and Grin Tech covering everything from lush deep house through to techno. Grin has featured collaborations and appearances from some of the scene's most legendary artists including DJ Mes, Boo Williams, Glen Underground, Gene Farris, and Soul Central's Timmy Vegas.
This impressive catalogue of music has seen Demarkus in huge demand as a DJ with gigs all over the globe pre Covid touching down everywhere from Propaganda (Moscow), Neighborhood (London), and Tresor (Berlin) with regular visits to Chicago's world-renowned Smartbar.
He is a artist who is widely respected by both his peers, clubbers and music lovers alike.
Demarkus's latest release see's him step up to remix another legend of the house scene Chicago's Paul Johnson. You can check his wonderfully effusive take on Dance With Me below and check out our full review HERE.
Grab Demarkus Lewis's Remix of Paul Johnson's Dance With Me from: https://pauljohnsonchicago.bandcamp.com/album/mtxlt283-dance-with-me-remixes-part-1
To celebrate the release we asked Demarkus to give us 7 of the tracks which have inspired him in his career, it's a fascinating list featuring MK, Chez Damier, Romanthony, Kerri Chandler, Mike Grant, Todd Terry and Martha Wash.
Demarkus Lewis – 7 Tracks Which Massively Influenced My Career (LV Legends)
Acid Tetris – Simple Song
This was the tune that turned me full speed on to Electronic Dance Music. I heard this on a little jam box working in the kitchen smashing burger patties with Alec Oliver @ The Feed Bag back in '89 – '90 … I was like "WTF is this!!!" and it led to over 1000 dance music tracks released in my Catalog ..
Chez Damier – Can You Feel It (MK Dub)
My introduction to real deep house music back in 1992. I remember rocking this on repeat for at least 3 months! I was 17 years old and recall feeling like it was time to step away from the dangers of running with the wrong crowd and finally finding my true sound that I wanted to explore. MK you in many was saved my life with this tune.
Dreamer G – I Got That Feeling
Around the same time as the Mk track there came this GEM from Kerri. To this day you can hear the influence that this track has had on my production. Super deep underground madness that was raw and true to the game. The pads, vocal and drum programmming on this had me walking 2 miles to the record store in the 100 degree Texas heat. When I got home I learned my first lesson about vinyl which was heat makes the wax warp. I still played it until the grooves were worn out!
Romanthony – Let Me Show you Love
This track was released in 1993 and gave me extreme feels. For years here locally every party I played had the crowd singing along to this heater. So many vibes on this one from the vocal hook to chord stabs. RIP Romanthony you sir will never be forgotten and will remain one of my top 3 House producers of all time.
Kerri Chandler – Rain
If you know me you know Kerri Chandler is probably my biggest influence on the production front. In 1998 he released 'Rain' which turned my world upside down. I remember contacting Kerri and I told him how much this record affected me. Later in the conversation I mentioned to him that it was my birthday and what came next changed everything I knew. My music idol became my friend and he told me to check me email in which I discovered he had sent me the acapella. For several years after I would make an annual remix of Rain. I think I have made 7 different remixes of this tune all unreleased. I love you Kerri thank you again!
Mike Grant – My Soul, My Spirit
Fast forward a few years to when I discovered Mr. G on Moods n Grooves Records. I literally still play this tune often to this day. The pad sample work and vocal bits are so moody it creates a feeling that takes me back to the first time I heard it. Mr G would be another champion of mine with his extreme Raw vibe and warm sound. I did a tribute cover of this tune a few years back on my label Grin Music. Super solid! BTW I just listened to this like 10 times while writing this!
Demarkus Lewis ft Martha Wash – Catch The Light
Most of my influences come from my early years of Djing so when I had the chance to redo Todd Terry's Catch The light I jumped in full swing. I recorded the music to this in my last days of residing in London. For some reason I dropped the acapella over the top and it became an instant hit. While before I was shy in asking permission to use an acapella I felt compelled to at least attempt clearing it. To my surprise the original writers including Mrs Washington herself gave me their blessings and well the rest as they say is history. Blessings to Andy and Pat for blessing me with the green light to release this on my label Grin Music.
Grab Demarkus Lewis's Remix of Paul Johnson's Dance With Me from: https://pauljohnsonchicago.bandcamp.com/album/mtxlt283-dance-with-me-remixes-part-1
For more info on Demarkus Lewis check:
Demarkus Lewis Facebook: https://www.facebook.com/demarkus.lewis/
Demarkus Lewis Soundcloud: https://soundcloud.com/demarkuslewis
Moveltraxx Facebook: https://www.facebook.com/Moveltraxx/
Moveltraxx Soundcloud: https://soundcloud.com/moveltraxx
Love this? Check out more LV Legends features HERE
Like what you hear? To buy us a coffee and help support LV Online via Ko-FI click
HERE
Tags:
Chez Damier
,
Demarkus Lewis
,
Dreamer G
,
kerri chandler
,
Martha Wash
,
Mike Grant
,
mk
,
paul johnson
,
romanthony
,
todd terry