LV Premier – Eddie Amador & Coco Street – When I First Felt House (Lenny Fontana's NYC House Remix)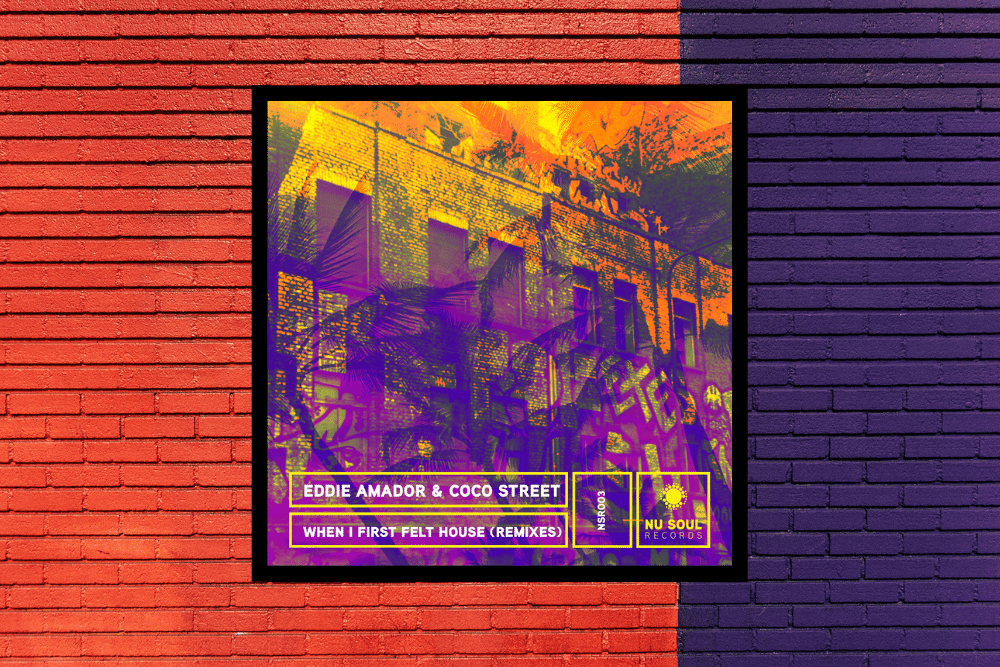 LV Premier – Eddie Amador & Coco Street – When I First Felt House (Lenny Fontana's NYC House Remix)
Like what you hear? To help support LV Online buy us a coffee via Ko-FI. Click HERE
Our premier today is a huge meeting between two legends of the house scene as NYC's Lenny Fontana jumps on the remix of Eddie Amador and Coco Street's 'When I First Felt House' for Nu Soul Records. It's part of a packed remix EP which also features immense mixes from MicFreak, Mijangos and Eddie Amador himself.
The EP opens up with Lenny Fontana's remix and it's a wonderful slice of soulful spiritual house which has incredible depth, warmth and groove. The vocal from Coco Street is sultry and beautifully performed, add in some wonderful euphoric brass and this track is the real deal, a proper future house classic.
Eddies Red Light Mix is up next and it's ups the energy levels ever so slightly utilising a series of guitar and synth sections with some serious playing in order to give it a powerful chugging dancefloor groove. It's another scintillating remix.
Micfreak too turns in a remix with a real classic feel. Powerful keys and heavily reverbed vocals swirl across the mix as percussive beats move the feet straight towards the dancefloor.
Closing the EP our Mijangos turns in peak time Afro House Mix replete with smooth beats. heavy percussion, synth stabs and that haunting vocal.
What a stunning selection of remixes.
Grab the EP from: https://www.traxsource.com/title/1460694/when-i-first-felt-house-remixes
For more info please check:
Eddie Amador Facebook: https://www.facebook.com/EddieAmador/
Eddie Amador Soundcloud: https://soundcloud.com/eddieamador
Eddie Amador Instagram: https://www.instagram.com/djeddieamador/
Eddie Amador Twitter: https://twitter.com/therealamador
Coco Street Facebook: https://www.facebook.com/realcocostreet
Coco Street Soundcloud: https://soundcloud.com/cocostreet
Coco Street Instragram: https://www.instagram.com/realcocostreet/
Coco Street Twitter: https://twitter.com/realcocostreet
Lenny Fontana Facebook: https://www.facebook.com/lennyfontana
Lenny Fontana Soundcloud: https://soundcloud.com/lennyfontana
Lenny Fontana Instagram: https://www.instagram.com/lennyfontana/
Lenny Fontana Twitter: https://twitter.com/LennyFontana
Nu Soul Records Facebook: https://www.facebook.com/NuSoulRecordsOfficial
Nu Soul Records Soundcloud: https://soundcloud.com/nusoulrecords
Nu Soul Records Instagram: https://www.instagram.com/nusoulrecordsofficial/
Nu Soul Records Twitter: https://twitter.com/nusoulrecords
Tags:
Coco Street
,
Eddie Amador
,
house music
,
Lenny Fontana
,
Micfreak
,
Mijangos
,
Nu Soul Records