LV Premier – Faze Action / Zeke Manyika – Sununguka (Alan Dixon Italo Mix) [Faze Action]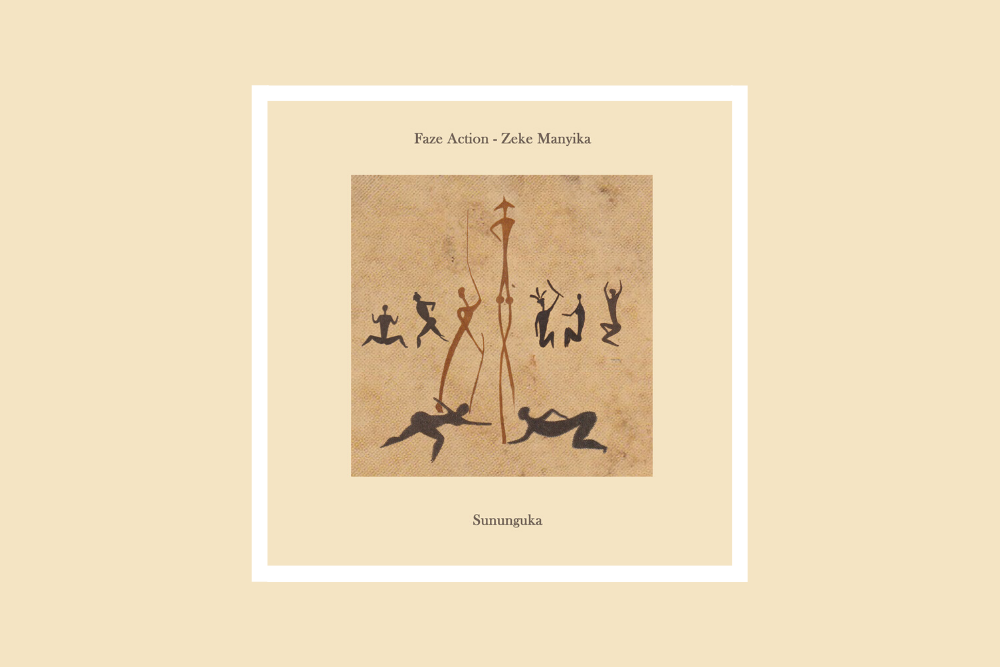 LV Premier – Faze Action / Zeke Manyika – Sununguka (Alan Dixon Italo Mix) [Faze Action]
The third part of a four piece series see's Faze Action continue their successful collaboration with Zeke Manyika with a track sung in Zeke's native Shona. Sununguka translates literally as "To unravel oneself and unlock yourself".
The EP See's 4 tracks two originals Sununguka and Rwendo and a remix from blog favourite Alan Dixon along with an extended dub of Sununguka.
The Original of Sununguka has an afro meets reggae flavour, feel good to the max with warm percussion and smooth synth stabs all supporting a super vocal. Add in some great keyboard solos from Rob Lee and this is a wonderfully effusive track. Music for the sunshine for sure.
Rwendo is a smile inducing afro boogie moment, the vocals are beautifully delivered yet again with engaging backing vocals from Sharon Manyika. Another classy outing.
First up on the remix front is our premier today which see's Alan Dixon taking Sununguka off in a bubbling feel good Italo Piano house direction. Alan has crafted a remix which is both contemporary and timeless with glancing influences from Frankie Knuckles as it heads straight off to the dancefloor.
Closing the EP out is the Special Extended Dub of Sununguka which focuses in on a scorcher of a bassline, layering the percussion and key stabs for and all out dubbed our dancefloor gem.
A wonderfully engaging EP throughout. Grab it from: https://www.juno.co.uk/products/faze-action-sununguka-feat-alan-dixon-remix/766114-01/
For more info check:
Faze Action Facebook: https://www.facebook.com/FazeAction/
Faze Action Soundcloud: https://soundcloud.com/fazeaction
Alan Dixon Facebook: https://www.facebook.com/pg/AlanDixonMusic
Alan Dixon Soundcloud: https://soundcloud.com/alandixonmidnightriot
Tags:
Alan Dixon
,
Faze Action