LV Premier – Paper Street Soul – Colour (Original Mix) [Sprechen]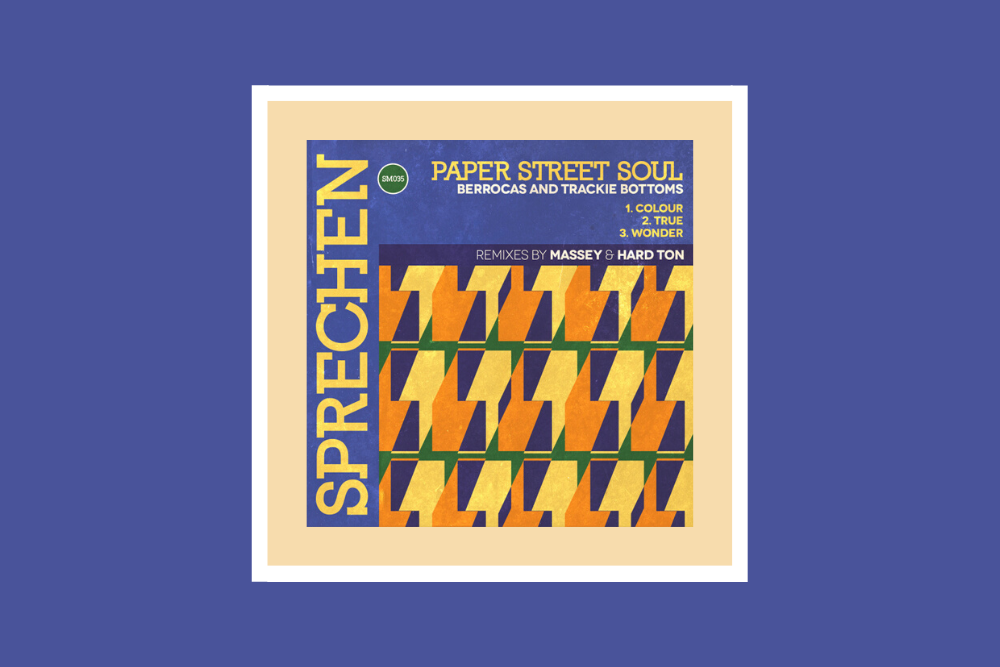 LV Premier – Paper Street Soul – Colour (Original Mix) [Sprechen]
Paper Street Soul have been bringing some serious heat on their last few releases. Their next EP which lands on Sprechen at the start of May keeps that run going with some aplomb. Featuring three tight originals and a couple of inspired remixes Berrocas & Trackie Bottoms is another classy EP.
Going at it hard straight from the off our premier today Colours is a summery slice of chugging NU Disco with a brilliantly soulful vocal. Big bass synths, lush vocals and ever so funky guitar licks, what more could you ask for as the sun starts to put in an appearance?
Moving on swiftly True harnesses those 80's post disco UK boogie vibes beautifully. A subtle feel-good track.
The final original track Wonder takes things ever so slightly deeper and heads off towards the dancefloor. Swirling synths, a kick ass bassline and another fine vocal performance all come together for what would be a wonderful live track for when that's a thing again.
On the remix front label boss Massey gets all Murky on Colours, unpacking those pulsating 90's synths for some real dancefloor groove. This is a big club track, those synths will go right off on a big system.
Closing the EP out Hard Ton adds bags of dancefloor energy and appeal to True, another excellent remix.
Love this? Check out our disco and house playlists HERE
For more info check out:
Paper Street Soul Facebook: https://www.facebook.com/paperstreetsoul/
Paper Street Soul Soundcloud: https://soundcloud.com/paperstreetsoul
Sprechen Facebook: https://www.facebook.com/SprechenMusic/
Sprechen Soundcloud: https://soundcloud.com/sprechenmusic
Tags:
Paper Street Soul
,
Sprechen