LV Premier – Hamza Rahimtula – Ritmo Del Amor (Original Mix) [Wind Horse Records]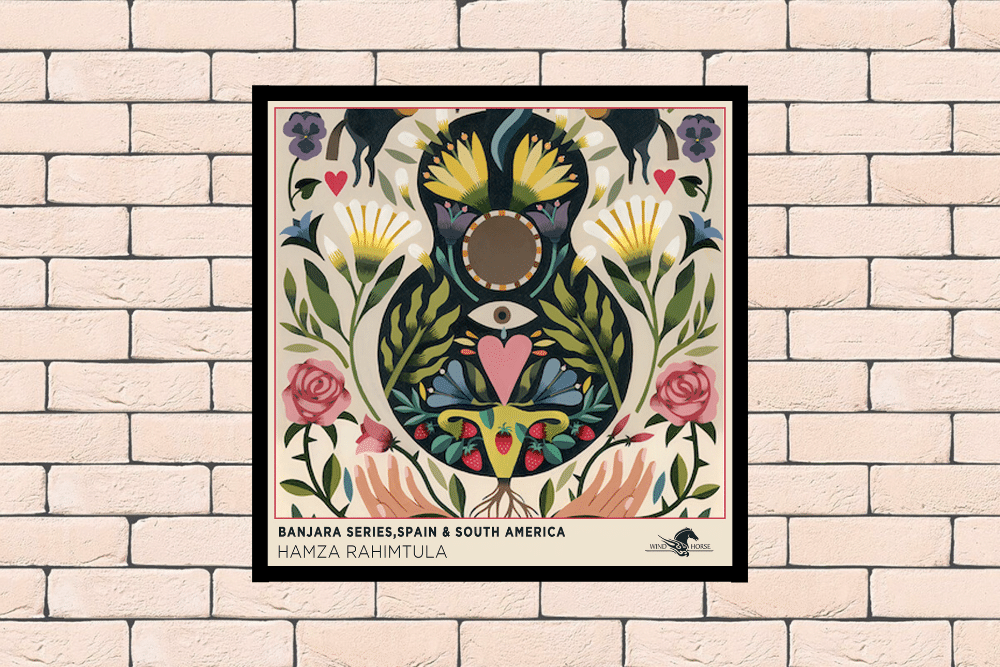 LV Premier – Hamza Rahimtula – Ritmo Del Amor (Original Mix) [Wind Horse Records]
Indian house pioneer Hamza Rahimtula first came to our attention with his excellent 'Givin It Up' ep from which we premiered the Chic channeling 'Living It Up' a few months back. Now he is back with a seriously classy EP 'Banjara Series, Spain and South America' which ably showcases his musical depth taking influences from around the globe and crafting it into a thoroughly enjoyable listen. It also has dancefloor nous aplenty running through it's DNA. It follows on from the Banjara Series, Mali release which landed in July, which is also worth checking out.
Across the EP Hamza traverses the deeper elements of Spanish and South American musical genres from the Latin sun infused Los Invisibles to the Colombian inspired Bomba where he collaborates with Juan Jejia. Latina sees him merge Trumpets with Spanish Guitars for a real playful gem.
Our premier today is the deep near instrumental Spanish influenced Ritmo Del Amor with it's ethereal vocals, acid licks, and haunting guitars. It's all tied together via layers of dancefloor moving percussion.
Hamza keeps the pressure up relentlessly across the other 6 tracks from the bounce of Black Sugar which channels Paul Johnson in the bassline to the funky tech edit of J&M Brothers Sabrosura.
All ten tracks on this release hit the mark which is a great testament to the production skills of Hamza. He's definitely a talent to keep a close eye on as he makes inroads across the globe with the sky high quality of his near relentless releases.
Grab Banjara Series, Spain and South from: https://www.beatport.com/release/banjara-series-spain-south-america/3471598
For More Info Check: 
Hamza Rahimtulu Facebook: www.facebook.com/hrahimtula
Hamza Rahimtulu Soundcloud: www.soundcloud.com/hamzarahimtula
Hamza Rahimtulu Instagram: www.instagram.com/hamzarahimtula
Wind Horse Records Facebook: https://www.facebook.com/windhorserecords
Wind Horse Records Soundcloud: https://soundcloud.com/wind-horse-records
Wind Horse Records Instagram: https://www.instagram.com/windhorserecords/
Wind Horse Records Twitter: https://twitter.com/windhorsebeats
Tags:
Hamza Rahimtula
,
soulful house
,
Wind Horse Records