LV Premier – Jehan – Lady 2000 [Masterworks Deep Cutz]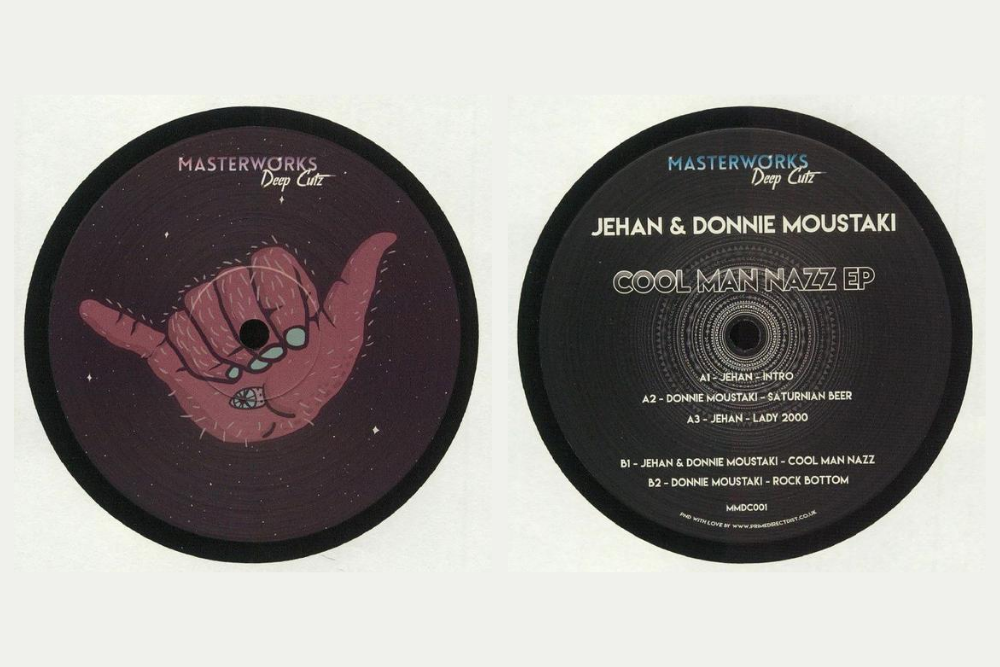 LV Premier – Jehan – Lady 2000 [Masterworks Deep Cutz]
To launch their brand new sub label Masterworks Deep Cutz they have brought in a heavyweight double team of Jehan and Donnie Moustaki for what is a seriously slick five track 12″.
The Cool Man Nazz EP features two tracks from each artist along with collaboration between the two.
Jehan's Intro is a sumptuous track combining deep jazzy chords with a wonderful live feel. A bubbling bassline gives the track a funky edge. The delightful combination of sounds gives it a warm and inviting feel which really shines through the many colour by numbers joints which make up so much of the noise around electronic music.
Donnie Moustaki's Saturninan Beer is up next and it's a swirling throbbing and essential track. Another combination of live feels and electronic nous this is one seriously cool moment. Piano runs, chugging drums, jazzy vocal interludes and arpeggio synths all combine beautifully here.
Our premier today is Jehan's Lady 2000 and it's an ever so slightly deeper moment but one which is just as warm and essential as it's precursors. Smooth beats, again with a decidedly live feel, merge perfectly with the deep bassline whilst synth stabs give the track it's forward motion. Topped off by a combination of great vocal samples this is a track overflowing with sophistication.
Opening up the B side is the duo's only collaboration on the EP Cool Man Nazz and it's another sublimely deep moment. Powered by breakbeats it's track with plenty of strut. The keys, which are a focal point of the whole EP, are particularly striking here providing the perfect foil for what is a stand-out blues edged vocal.
Closing us out is Donnie Moustaki's second track Rock Bottom. This one sounds like it's been lifted straight from the soundtrack of the coolest 70's detective show that you never saw. Powerful drums played by a real artiste give this one tons of swagger. This is a fitting outro for a stunning EP.
Grab it quick from Juno via: https://www.juno.co.uk/products/jehan-donnie-moustaki-cool-man-nazz-ep/783250-01/
For more info check:
Jehan Facebook: https://www.facebook.com/JehanBeatz/
Jehan Soundcloud: https://soundcloud.com/jehaan
Donnie Mostaki Facebook: https://www.facebook.com/DonnieMoustaki/
Donnie Moustaki Soundcloud: https://soundcloud.com/donniemoustaki
Masterworks Deep Cutz Facebook: https://www.facebook.com/Masterworksdeepcutz/
Masterworks Deep Cutz Soundcloud: https://soundcloud.com/masterworksmusic
Tags:
Donnie Moustaki
,
JehanMasterworks Deep Cutz
,
masterworks