LV Premier – Juan Hoerni Ft Maurice Smith – Let It Go (BRS Vocal Mix) [Cha Cha Project Recordings]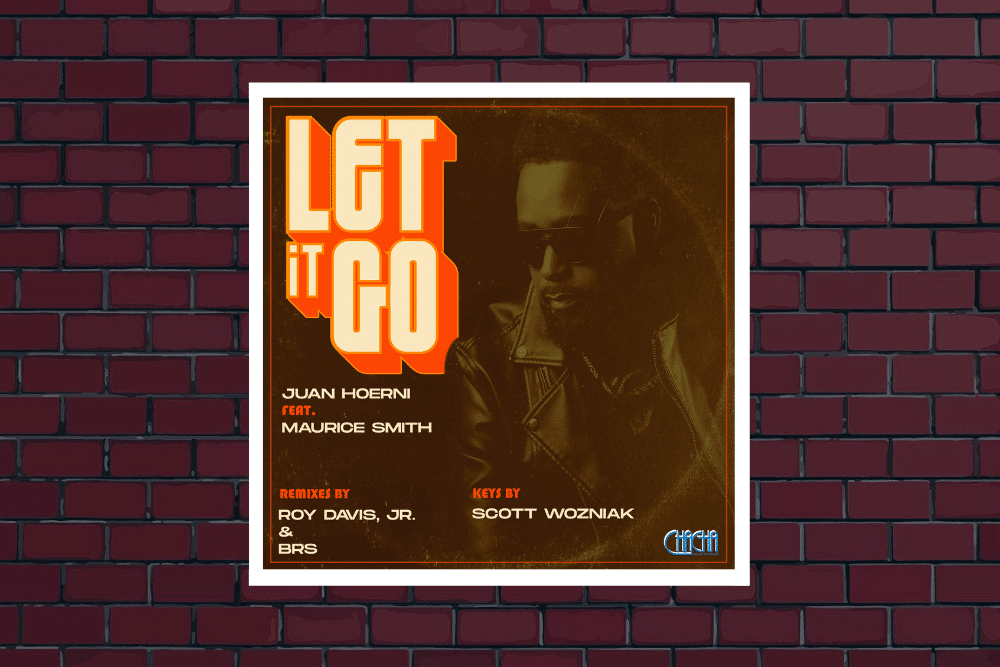 LV Premier – Juan Hoerni Ft Maurice Smith – Let It Go (BRS Vocal Mix) [Cha Cha Project Recordings]
Sometimes a track lands in the digital mailbox which stops everyone in their tracks and Let It Go from Juan Hoerni is definitely one of those perfect musical moments. The volume was promptly turned up, windows opened to let the sunshine in and suddenly everything was just that little bit better with the world.
Featuring Maurice Smith on vocals, Scott Wozniak on keys and remixes coming from house legend Roy Davis Jr and the very hot UK production team BRS it's a divine slice of soulful house, perfect for those warm summers days.
There is a nice range of mixes on offer here. The original with it's live bass, the ever so soulful vocal from Maurice Smith, glorious gospel harmonies and those killer keys is full of warmth and promise of better days ahead.
Roy Davis Jr drops a couple of different mixes, the Disco Mix and the Space Echo Mix. The focal point of both is the wonderful addition of some rather tasty strings which perfectly harness the vocal with the space echo mix giving and ever so slightly chunkier take on the disco mix but with both still retaining the glorious soul of the original.
Our premier today is the BRS Vocal mix. Here BRS continue their golden run of late with a sparkling remix. Beefing up the kit and with the addition of some stunning organ vibes harnessing the funky bass and stunning vocal it's a track which sounds quite simply perfect in the sun today. BRS also contribute a dub and an instrumental so there something there for every eventuality.
A wonderful package all round!
Juan Hoerni Facebook: https://www.facebook.com/juan.hoerni
Juan Hoerni Instagram: https://www.instagram.com/juan_hoerni
Maurice Smith Facebook: https://www.facebook.com/MauriceSmithMusic
Maurice Smith Instagram: https://www.instagram.com/singinsince3/
BRS Facebook: https://www.facebook.com/BritishRhythmServices/
BRS Instagram: https://www.instagram.com/brs_music/
Cha Cha Project Recordings Facebook: https://www.facebook.com/Cha-Cha-Project-Recordings-642406329109731
Tags:
BRS
,
Cha Cha Project Recordings
,
Juan Hoerni
,
Maurice Smith
,
soulful house