LV Premier – Kiko Navarro Feat Ilitha – Vuma (Santë Remix) [Afroterraneo]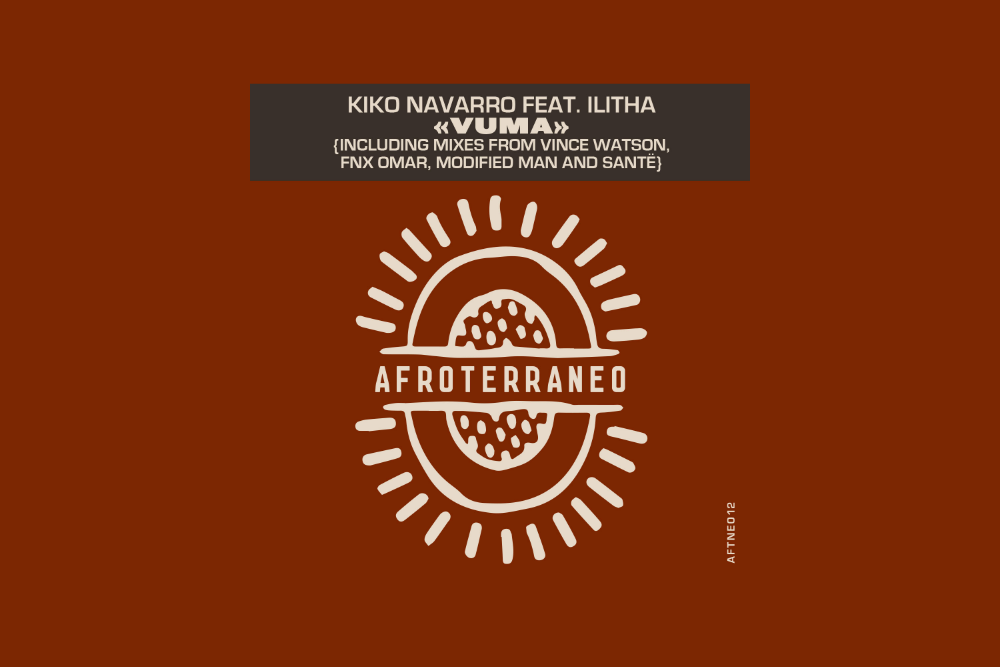 LV Premier – Kiko Navarro Feat Ilitha – Vuma (Santë Remix) [Afroterraneo]
One of the legends of the house scene Kiko Navarro is back with a brand new track on his own Afroterraneo label. You can check out Kiko's excellent Legends feature that he did for LV online ahead of the release of Vuma HERE.
Featuring the divine vocals of Ilitha it's a powerful love song written after a chance meeting between Kiko and a group of South African singers in Madrid.
Written in a single studio session by Ilitha and her partner it tells the story of lovers looking for parental acceptance and it has an incredible heart wrenching raw power.
Kiko has drafted in a brilliant team to work on the remixes with FNX Omar, Vince Watson, Modified Man and Santë all stepping up.
Kiko's own mix is deep and electronic, packed full of power from the keys and a heavy synth bass. The vocals are to the fore giving the song it's raw edge. Following that up Vince Watson's mix is deep and soulful, a smoother presentation ideal for those hot summers nights. very classy. FNX Omar meanwhile has gone for a hypnotic percussive vibe, building around the vocals it's another mix packed full of energy, adding in several elements as it develops it's full of drama. Modified Man takes the track off on a broken beat journey, with a heavy bassline and some great work on the synths. It's a wonderful rendition.
Finally our premier today from Santë is one of the stand out mixes on the package. Turning the track into a powerful Afro House anthem he has gone in heavy with the percussion as smooth pads glide gracefully behind the incredible vocals.
Vuma is a sublime track which will most definitely be burned into you consciousness, you have been warned!
For more info on Kiko Navarro check:
Facebook: https://www.facebook.com/kikonavarroDj/
Soundcloud: https://soundcloud.com/kikonavarro
Tags:
afro house
,
ilitha
,
Kiko Navarro
,
premier
,
Santë