LV Premier – Laroye – Best Girlfriends (Soulful Mix) [Situationism] & EP Review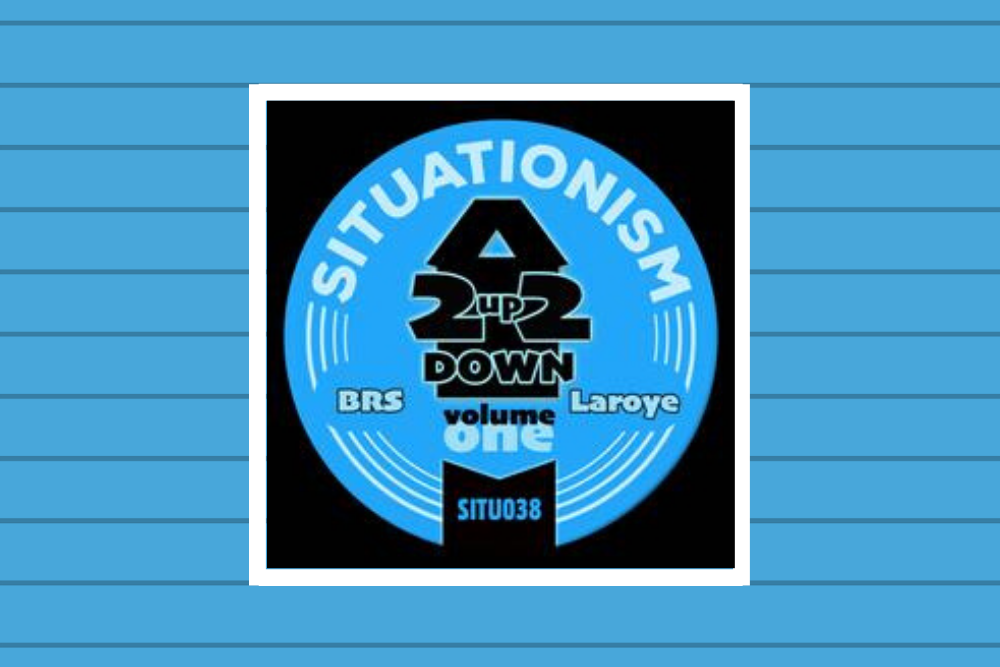 LV Premier – Laroye – Best Girlfriends (Soulful Mix) [Situationism] & EP Review
Situationism is a label which simply shines with quality music at the moment. Releasing a combination of classic deep house, boogified soul and straight to the dancefloor house music their releases have been a regular feature in LV DJ sets and on LV online.
Their latest EP sees them launch a brand new deep house series '2Up 2Down' with a double header from legendary UK production duo BRS and another UK producer Laroye. Combining all of the musical genres from above it's a fresh and immediate EP which will see huge DJ support if there is any justice.
Opening proceedings with the scintillating Best Girlfriends (Soulful Mix) by Brighton based artist Laroye, which is also our premier today. Here Laroye has crafted an utterly sublime slice of bumpy soulful house music. Sampling Loleatta Holloway, which is safe to say which in the wrong hands has become something of a passé past-time of late, Laroy has flipped the sample and succeeded in making it completely vital again. If you are going to touch on the dangerous territory of stone cold classics then this is exactly how it should be done. Layering with several other vocal samples Laroye has captured the original essence and energy of the vocal but brought it screaming up to date for 2020. The production throughout is top drawer featuring huge warm synth lines and bumpy, energy packed drums. This track is the whole package. It also comes with an energetic dub which swaps out the soulful keys for a punchier synth line. It's also well worth spin.
BRS's Chance Not Choice is up next and it's a much deeper but just as soulful moment. A smooth female spoken vocal sits atop punchy synth stabs with laser synths all combing to create a deep dancefloor gem. Another superb addition to the BRS cannon. Also featured on the EP label head Frank Situation chimes in adding a touch of bounce with his remix of Chance Not Choice.
This is an essential EP featuring four tracks packed with considerable dancefloor heat.
For more info please check:
BRS Facebook: https://www.facebook.com/BritishRhythmServices/
Laroye Facebook: https://www.facebook.com/tomlaroyeofficial/
Laroye Soundcloud: https://soundcloud.com/tomlaroye
Situationism Facebook: https://www.facebook.com/Situation.Sound/
Situationism Soundcloud: https://soundcloud.com/situationswapperino
Tags:
BRS
,
Deep House
,
Laroye
,
situationism