LV Premier – Lego Edit – Funky Zulu (De Gama Re – Groove) & The Afro-Soul EP Review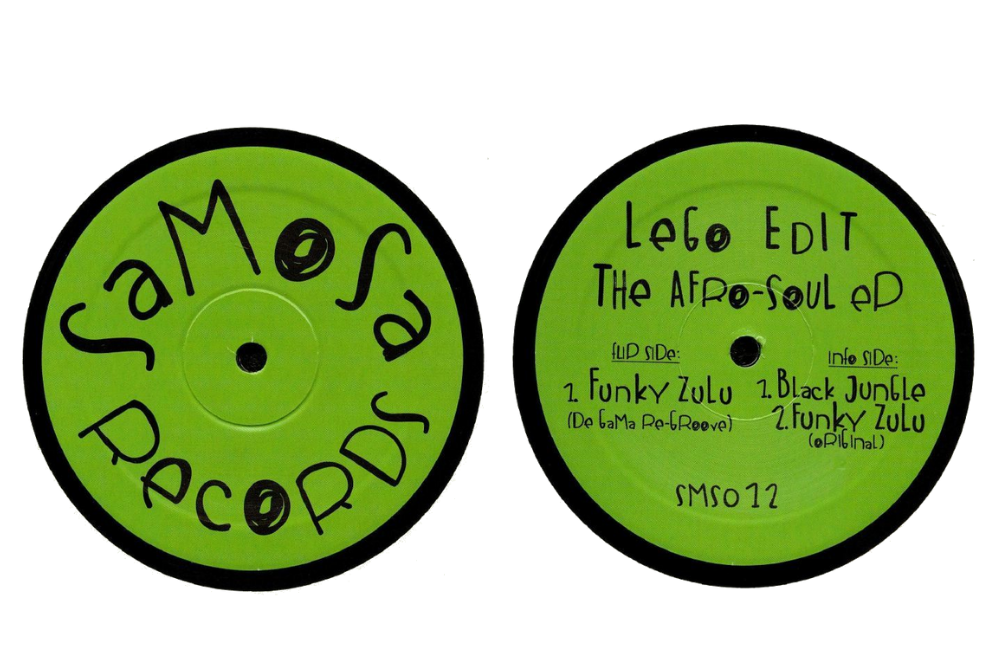 LV Premier – Lego Edit – Funky Zulu (De Gama Re – Groove) & The Afro-Soul EP Review
Samosa's unstoppable year continues with a brilliant three tracker from Italy's Lego Edit. He's an artist with an insatiable digging habit and an ear for golden dancefloor rhythms from across the globe. He has previously produced everything from Jazz to Soul to disco and some sublime afro edits.
It's with this last hat on that Lego Edit jumps on board with Samosa for a powerful new release. The Afro Soul EP see's two sublime afro cuts backed up with a monster of a re-groove from label co-boss De Gama.
Indeed it is with De Gama's interpretation of 'Funky Zulu' that the EP kicks off. Straight from its Zulu chant intro it's a track we know means business working promptly into heavy percussive laden beats and jazzy stabs. Packed full of energetic horns 'Zulu Groove' is a track which transcends boundaries to quickly establish itself as an undeniable dancefloor powerhouse.
Moving on 'Black Jungle' combines those afro overtones with a monster of a funk bassline. Its swirling chants, heavy drums and filtered tropes pull the listener into a kaleidoscopic and intoxicating dancing frenzy. The looped up vocal combines perfectly with the frenetic bass notes and guitar stabs to see this one develop into a hypnotic dancefloor smash.
Final track on the release is Lego Edit's original of 'Funky Zulu', it has all the elements that De Gama pulled out front and centre but with a slightly more laidback and funkier feel which sees the horns take centre stage. It's a track which will draw the dancers out and kick proceedings off perfectly.
Another sure-fire smash for Lego Edit and Samosa.
For more info check:
Lego Edits Facebook: https://www.facebook.com/LEGOEDITS/
Lego Edits Soundcloud: https://soundcloud.com/user-998436411
Samosa Records Facebook: https://www.facebook.com/samosa.records/
Samosa Records Soundcloud: https://soundcloud.com/samosarecords
Tags:
Afro Disco
,
afro house
,
De Gama
,
Lego Edit
,
Samosa