Jon Dasilva – Top 10 House tunes that have rocked Manchester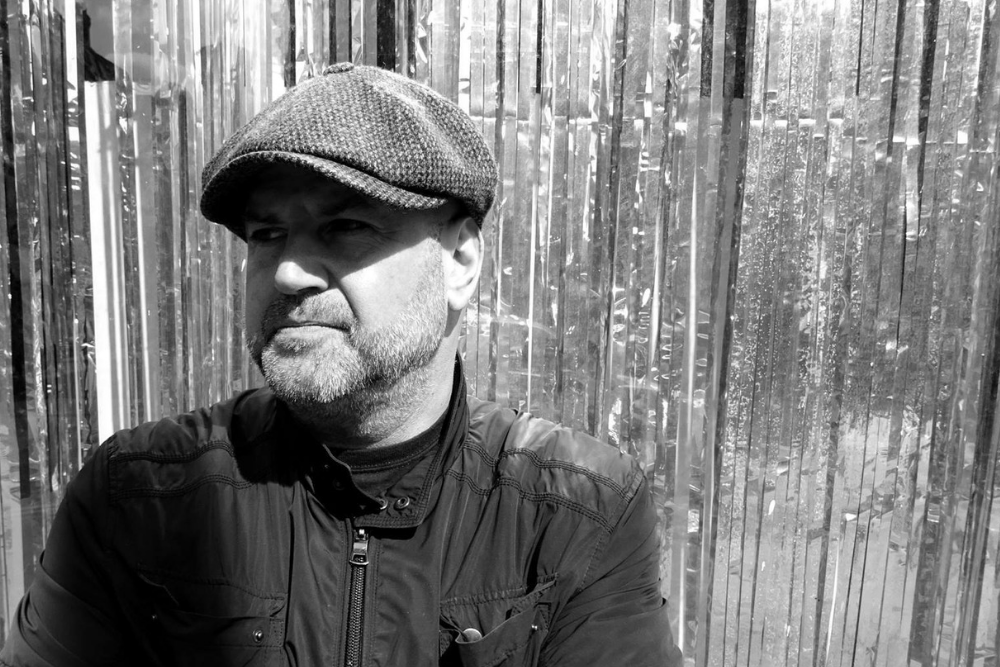 Jon Dasilva – Top 10 House tunes that have rocked Manchester
A true legend of the UK scene Jon Dasilva was one of the DJ's who helped soundtrack the halcyon days of the Hacienda club in Manchester. A DJ's DJ, his skills behind the decks are legendary. He was also instrumental in the career of Sasha acting as a mentor and inviting him to his first gig at the Hacienda and who Sasha once said "his use of a cappelas and sound effects was just mind-blowing. He was so ahead of the game". Indeed Jon would be voted in at No25 of the Top 50 DJ's of all time by DJ magazine.
Jon has had an incredible career and shows no sign of slowing down as he continues to DJ all over the globe and build up an enviable discography. As such we premiered his one of this tracks Dub Is All We Need from his brand new EP on Sprechen a few days ago, you can check it out below and read the EP review HERE.
We spoke to Jon at length about the biggest tracks which have rocked his home town of Manchester and indeed these are tracks which would go on to conquer the electronic world with many becoming international classics along the way.
Top 10 House tunes that have rocked Manchester
Phuture – Slam
This is just the rawest piece of Acid you're ever likely to hear…sounds like the gates of hell opening. Mixing it in at the Hacienda back in '88 was just so exciting. Pierre at his finest. Still sounds fresh-as and still rips up the dance floor to this day.
DJ Sprinkles – Grand Central Part I (MCDE Bassline Dub)
The elegant simplicity of MCDE's arrangement is just stunning. And.that.bass.line.is.the.best. Several years old but I still can't get enough of this deep n dark basement House.
Round One – I'm Your Brother
Gorgeous Deep House that took us over back in 1994 only to followed by equally immense Round Two – New Day. This track has Ron Trent and Chez Damier in there somewhere on "added production"!
Lil Louis – French Kiss
It shouldn't be forgotten just how strange Lil Louis's productions were to our ears…from Frequency to Video Crash to this huge Hacienda hit. Future House that's not really been matched since.
Slam – Positive Education
These guys became best buddies back in 89 after I played for them in 88 and then arranged a residency up in Glasgow with Harri Sub Club…loved that city and that time so much. This came as a bolt from the blue. It may have the ghost of Ron Trent's (yes, him again!) Altered States rumbling around in there but this is still a record of genius proportions.
A Guy Called Gerald – Voodoo Ray
Manchester's very own Techno genius, Gerald's first 12" has apparently haunted him ever since! I was personally handed this by him, at the DJ box door in the Hacienda in 88. That I played it immediately was in no small way down to the reputation he already had as God's Gift To Manchester.
Virgo – Mechanically Replayed
I found this gem languishing in the racks at Eastern Bloc, unloved and completely ignored. Ludicrously naive record where the producer mashed up a Virgo Rhythm track with Karen Young's Hot For You whilst running thru the presets on a Casio CZ 101!
Dubtribe Sound System – Do It Now
Sunshine Jones's epic Deep House-slow-cooking-monster-of-a-tune. Lost my mind to this a few times in Electric Chair at the turn of the Century!
Funky Green Dog's From Outer Space – Reach For Me
This will have to stand in for virtually all of the Murk label's releases! They were quite simply everything we ever wanted to be! Blue prints to great House music to this day.
Posthuman – Beat Down
The wave after wave of Acid House productions arriving since 1987 seems to have filled our hearts to the brim! Now there's a solid, perennial scene in the UK, in no small way thanks to the likes of Joshu Doherty. His I Love Acid club nights in London (and now Manchester), his collab with his cousin Rich as Posthuman and the various labels he presides over. Again this great acid workout will have to stand in for pretty much everything Joshu does. Next I Love Acid in Manchester is at Gorilla on October 12th. Looks to be on the way to being sold out so grab a ticket asap!
For more info check out:
Jon Dasilva Facebook: https://www.facebook.com/jondasilvadjprofile
Jon Dasilva Soundcloud: https://soundcloud.com/jon-dasilva
Sprechen Facebook: https://www.facebook.com/SprechenMusic/
Sprechen Soundcloud: https://soundcloud.com/sprechenmusic
Tags:
acid house
,
house music
,
Jon Dasilva
,
manchester
,
Sprechen