LV Premier – Mane – Old Days [Short Attention]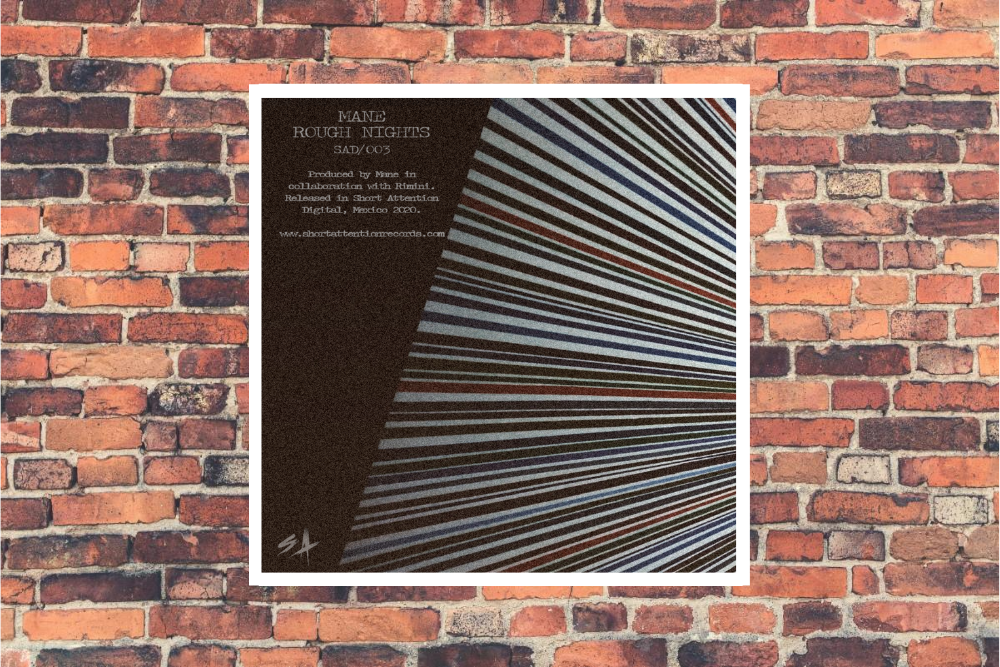 LV Premier – Mane – Old Days [Short Attention]
Mane is another incredibly talented producer to emerge from Mexico's burgeoning electronic scene. Here he lands on Short Attention a label well know for their CD mix series and which has recently ventured into vinyl releases. His Rough Nights EP covers many different layers of house music from deep and dusty though to the edges of tech and back again.
Opening up with The Fabule it's syncopated beats keep pace with a muted yet funky bassline. It's a track which sounds simplistic but which has a multitude of subtle layers which come and go adding drama and intention as they cross paths.
Next in line for your attention is Mane's interpretation mix of Mane & Rimini – Joy. It's a powerful track which see's some wonderfully sampled drums powering along aided by a funk edged bassline. Febrile keys keep the energy levels deceptively high here.
Suppression is a tougher track all-together, deep heavy synth stabs swirl across the speakers giving a menacing feel which sits at the crux of tech and techno. It's a strong club track for sure.
Closing the EP out is our premier today Old Days which combines classic house synths with the funkiest of baslines. This is a track which demands to be head on a big club system with it's a fusion of sounds giving plenty of energy for the dancefloor.
Excellent EP! Grab it from: https://shortattentionrecords.bandcamp.com/album/mane-rough-nights-sad003
For more info check:
Mane Soundcloud: https://soundcloud.com/emanuellauria
Short Attention Facebook: https://www.facebook.com/shortattentionrecords/
Short Attention Soundcloud: https://soundcloud.com/short-attention
Tags:
Deep House
,
Mane
,
Short Attention