LV Premier – Mannix & VillaLife Feat Andre Espeut – Mama Used To Say (A DJ Meme Remix) [Dafia]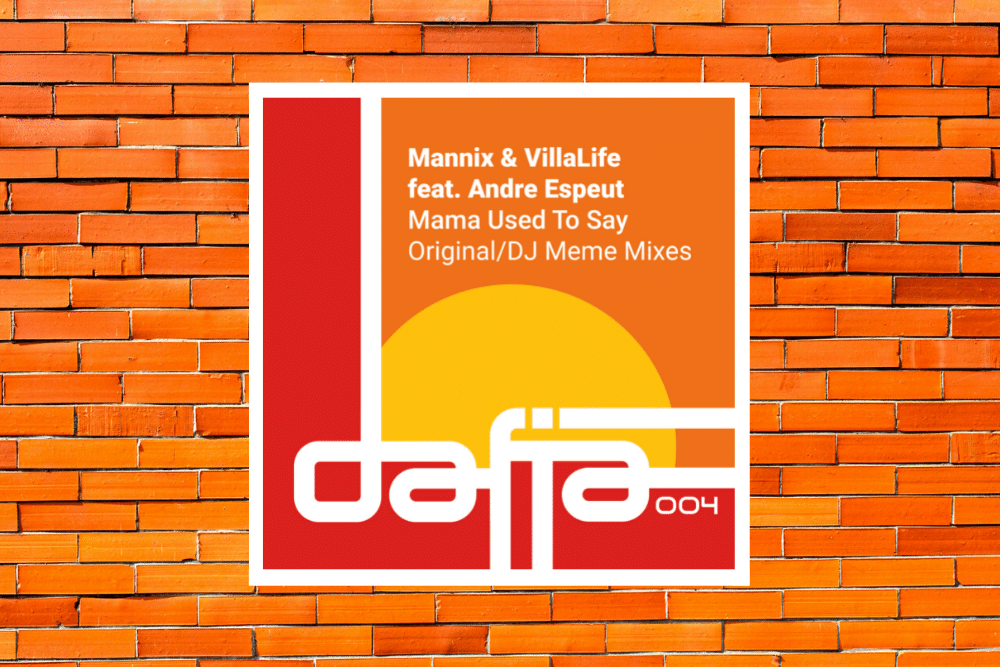 LV Premier – Mannix & VillaLife Feat Andre Espeut – Mama Used To Say (A DJ Meme Remix) [Dafia]
Mannix keeps his strong 2021 run going here collaborating with VillaLife on a very classy rework of Junior's 1982 international hit Mama Used To Say. The original was a top 10 hit on both sides of the Atlantic, as well as charting all over the globe. It's become an evergreen with Juniors silky Soulful vocals and smooth laidback yet still ever so funky feel.
It's a big track to tackle and they have succeed in turning in a brilliant version. As well as drafting in the crazy talents of Andre Espeut on vocals, who has laid down another top class performance they have also enlisted Brazil's DJ Meme on remix duties for what is a superb Soulful House rework.
Retaining everything which has seen the original hold it's popularity for nearly 40 years including the sparkling bassline and warm key stabs they have also added in some outstanding trumpets adding to the lush warmth of the track all of which perfectly harnesses Andre's passionate vocal delivery.
If you are going to rework a classic track this is pretty much exactly how it should be done with care, attention and love. Here they have succeeded in delivering a track which if there is any justice at all will be one of the soundtracks of BBQ's, boat and pool parties all summer long in 2021 and far beyond.
Grab it from: https://www.traxsource.com/title/1584139/mama-used-to-say
Love this? Check out our Disco and House playlists HERE
For more info please check:
Mannix Facebook: https://www.facebook.com/MannixVienna/
Mannix Soundcloud: https://soundcloud.com/mannixmuzik
Mannix Instagram: https://www.instagram.com/mannixmuzik/
Mannix Twitter: https://twitter.com/MannixDJ
DJ Meme Facebook: https://www.facebook.com/DJ.Meme/
DJ Meme Soundcloud: https://soundcloud.com/dj-meme
DJ Meme Instagram: https://www.instagram.com/djmeme/
Andre Espeut Spotify: https://open.spotify.com/artist/3KYR1NVEcMfJ657LhKRpJn
Andre Espeut Soundcloud: https://soundcloud.com/andreespeut
Tags:
andre espeut
,
Dafia
,
DJ Meme
,
Junior
,
Mannix
,
Villalife