Temple Talks Internasjonal, Bush Doofs, Dream Studio Set Ups and the Love Machine EP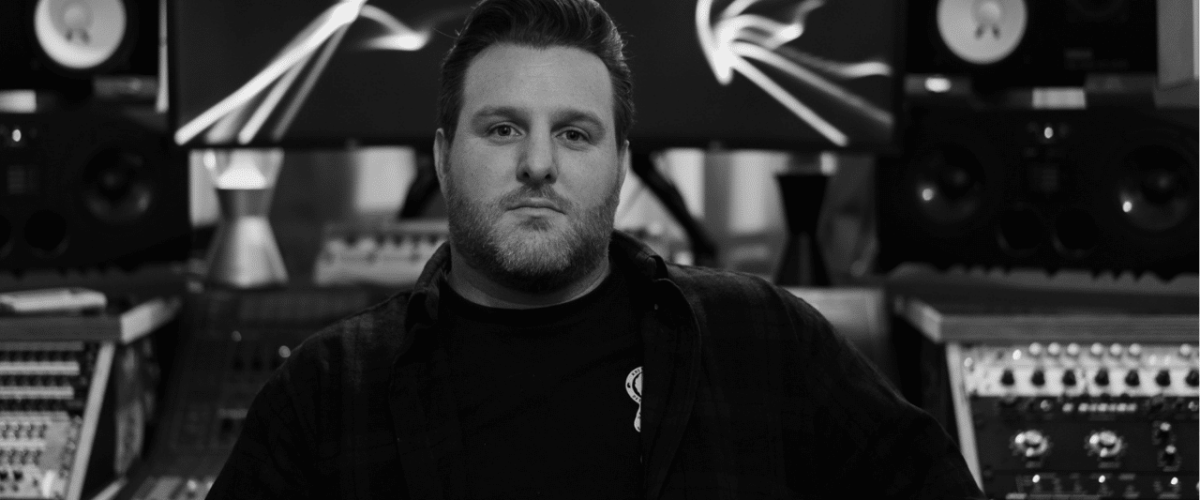 Temple Talks Internasjonal, Bush Doofs, Dream Studio Set Ups and the Love Machine EP
Adelaide's Temple had a breakthrough EP last year on Black Riot, his follow up has just landed via Prins Thomas's Internasjonal label with some final engineering tweaks by the label boss himself. The EP is a seriously brilliant release combing a variety of sounds and styles from Deep House to Scandinavian style disco for what is a wonderfully smooth release. It's become a real favourite at LV HQ. You can check our review of the EP HERE.
We spoke to Temple about his career to date, the release, his most influential producers, his hometown Adelaide and his studio which is packed with some incredible gear.
He also recorded this brilliant mix for us which you can check here, there is also more on the mix along with the full tracklist HERE.
Q1: Who is Temple?
My name is Ben Smith. TEMPLE is my latest moniker and the one I finally feel at home with. I started playing drums and percussion at age 12 and have played in several bands ranging from jazz, punk, psych rock through to the last band I was in which was a live band playing techno with traditional instruments.
My obsession with recording studios began at the age of 12 when I recorded my first band "Dead Set", a 4 piece punk outfit. Seeing a mixing console and sitting in a studio for the first time next to a grumpy engineer, I was like, "I don't know anything about this, but what I do know is I want to do this for the rest of my life."
I also have been playing and collecting records for the better part of 15 years.
Q2: Please can you tell us about your latest release the 'Love Machine EP' which is just about to land on Internasjonal?
The Love Machine is meant to reflect me and what I want to put out into the world. Love through Machines. Also the concept of a machine producing an emotion is something that I find intriguing.
I've been a massive fan of Prins Thomas's for years and I thought once I finished this EP it could be a cool fit for his label. So I approached the team at Internasjonal about putting the record out and to be honest I was not expecting to get a reply. To my absolute delight they replied almost straight away and said they'd love to release it. And asked if I'd mind if Prins Thomas could polish the mixes. The EP is a collection of tracks that I've made over the past decade and I've heard them all a million times and to have the offer of someone I respect immensely mix the songs, was music to my ears. I knew he could give the songs what they needed and I'm stoked with how they've turned out.
The purpose of the EP is to be just as listenable for someone cleaning their house while listening via a streaming service, as it is designed to be functional for DJ's to play early in a set, into the wee hours of the morning and/or after party.
Grab the EP from: https://www.juno.co.uk/products/temple-love-machine/819930-01/
Q3: Who are your greatest influences as a producer?
This list could go on forever to be honest. I'm constantly inspired by producers, however here's three that have undoubtedly helped shaped the sound of this release.
Erot – Song for Annie
I first heard this track when I was about 19 and I was like, I wanna make music like that!!
Sound Stream – Dance With Me
The simplicity. This is something I am striving for and still haven't nailed, but Sounds Stream's simplicity is exquisite.
Metro Area – Caught Up
There is never a sound in any Metro Area track that doesn't need to be there and their palette is always so considered and tasteful.
Q4: Please tell us about the electronic scene where you are based. Which artists from your local scene past and present have inspired and encouraged you and what parties that you love going to have helped your musical evolution?
Adelaide has had roots in techno culture not long after the genre was born. With artists like HMC (aka Late Nite Tuff Guy) and Juice records paving the way for countless artists to follow. Some notable exports from Adelaide are DJ Bold, The Carter Bros, SURAHN/Sidwho?, The Swiss, Luke Million, Donnie Sloan, Inkswel, Oisima and pop super star Sia. I'm lucky enough to know or have known the aforementioned artists and have been inspired by them all in one way or another.
There's a great younger scene here in Adelaide that's popping right now with crew like Wallace and Malon, Closer, Groundfloor Radio, Ben Featherstone, Open, Silent Palace, Mel Lake and Snake Pit all doing amazing things.
We also have parties here in Australia in the middle of the desert called "Bush Doofs". I have been lucky enough to play at a few of them and attending them is always a spiritual experience. Something about being on the land surrounded by like minded people.
Q5: Your Studio: Please can you tell us about your studio. What is your production set up? What is your indispensible piece of equipment or plugin that you use for your sound? What is next on your studio shopping list and please can you give us your three favourite studio tips for up-and-coming producers?
I have just recently moved into a new studio that I share with a few friends and it is like a dream every time I go in there. We have combined all of our gear and it's everything I've ever dreamt of having (other than a CS-80) all in one place.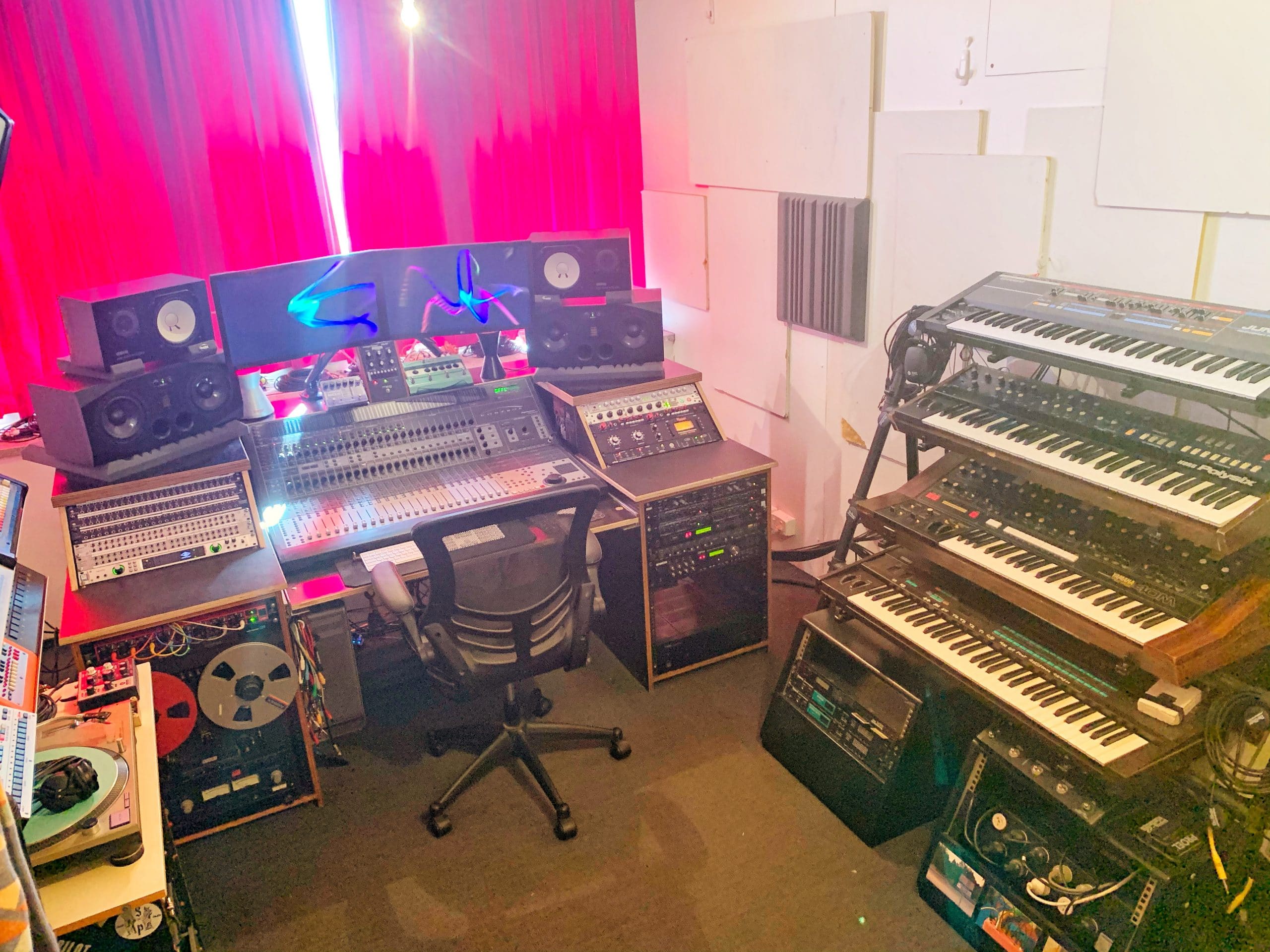 There's four sections to it:
The first is the drum machines on the left including a 606, 808, 909, RX5, RZ-1, Simmons and a Machine Drum.
The second is mono synths area include a SH-101, xoxbox 303 clone, Moog Grandmother, Korg/Arp Odyssey (not actually mono, duophonic)
The third is Synths and Keys which is a Rhodes, Polysix, DX-7, CS-40, Nord Stage, some rack synths and a Juno-106
And the forth is outboard FX and the Control 24 Mixer
Everything runs into a patch bay, making connectivity a dream and possibilities only as limited as your imagination.
For monitoring I'm using ADAM Audio A77X' with a ribbon tweeter. These have been a game changer when it comes to mixing. I also have some classic NS-10's, that I picket up cheap.
I use Ableton to make music and generally mix down in Pro Tools.
I recently did an "In the studio with" feature and they asked a similar question and I'm going to copy and paste my answer, because it is not a normal answer, but it is honestly what I think. So here you go:
This might be strange for a "tell us about the gear you use" feature, however only in the last few years the thing I've learnt is more valuable than anything, is your ears and what's between them. Honestly, I have a great studio full of toys that is a dream and I am so grateful for, however without me being there in the room, nothing happens. The way you listen is your most valuable asset and learning how to listen is for me what's made the difference in my creative process. I like to listen in two separate ways; one is analytically, listen for things like "is this dynamic enough, is it muddy, too bright etc." and then make notes about how to address those things. The second way I listen is creatively, by asking myself the question "what does the song want to be" and listening from there, this is something I've only recently developed and I have found so much freedom in it.
Q6: What else can we expect from Temple in the next 12 months?
The team at Internasjonal have asked for a follow up EP, so I'm putting the finishing touches on that now. So hopefully that'll be out towards the end of the year. Also I just built a live show for a new venue here in Adelaide, it was a one off performance that I had the music I make by myself in the studio scored for a 7 piece band including a string trio, horns and keys. It was an incredible experience listening to other musicians play music I had created alone and one I hope to tour over the next 12 months. So keep ya eyes peeled for that…
Grab the EP from: https://www.juno.co.uk/products/temple-love-machine/819930-01/
Temple Facebook: https://www.facebook.com/Templeunofficial
Temple Soundcloud: https://soundcloud.com/temple_unofficial
Temple Instagram: https://www.instagram.com/temple_unofficial/
Temple Twitter: https://soundcloud.com/temple_unofficial
Internasjonal Facebook: https://www.facebook.com/Internasjonal
Internasjonal Instagram: https://www.instagram.com/inter.nasjonal/
Tags:
Deep House
,
Internasjonal
,
metro area
,
nu disco
,
Sound Stream
,
Temple