LV Premier – Monsieur Van Pratt – Feeling Funky [Daje Funk]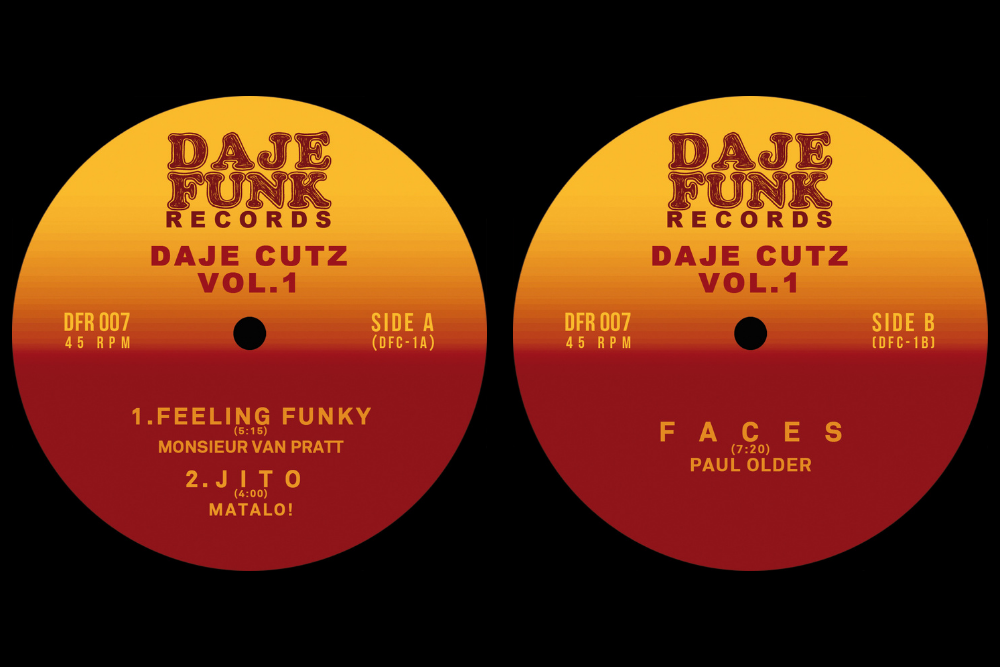 LV Premier – Monsieur Van Pratt – Feeling Funky [Daje Funk]
Daje Funk have been continuing their quest to re-invent funk for the modern dance-floor with some seriously outstanding quickfire releases. Their recent editions featuring some of the edit scenes stand-out artists including De Gama, Les Inferno, DJ Rocca and The Funk District are must haves.
Next in line for the Daje Funk release treatment is their Cutz Vol. 1, their first three track EP. It features one of the hottest breakthrough names on the scene in several years Monsieur Van Pratt alongside Pina Edit's heads Matalo! and Paul Older who puts in another star appearance. It's another 10" which any self respecting selector will need to add to their collection of modern funk re-imaginings.
First up is Monsieur Van Pratt with Feeling Funky. If ever there was a track name which summed up a track then that was it. Huge brass stabs underpinned by funk fueled wah guitar make way for an outstanding diva soul vocal. It's a track which ebbs and flows perfectly building up to a stand out piano solo. This is unashamed dance-floor gold from a producer who will be one of the leading lights for some years to come of the strength of his recent releases.
Next up is the carnival boogie of Matalo!'s Jito. You can feel and taste the energy dripping off this track as it dances around you decorating you with coulourful necklaces and filling your pockets with doubloons. It's a track which elicits radiant colours and warmth.
Closing the EP out is the ever reliable Paul Older who has been behind some serious dance-floor gems over the last 12 months. Here he delves into some deep soul infused funk with Faces. Right from the first bass notes this is a track which it is impossible not to dance to. Building a hypnotic groove it soon works its way towards a fierce vocal. Cue dance-floor scenes galore.
Cutz Vol. 1 is another sure fire club smash of an EP!
Grab it via: https://www.juno.co.uk/products/monsieur-van-pratt-daje-cutz-vol-1/789517-01/
For more info please check:
Monsieur Van Pratt Facebook: https://www.facebook.com/monsieurvanpratt/
Monsieur Van Pratt Soundcloud: https://soundcloud.com/monsieurvanpratt
Daje Funk Facebook: https://www.facebook.com/dajefunk/
Daje Funk Soundcloud: https://soundcloud.com/dajefunk
Tags:
Daje Funk. Monsieur Van Pratt
,
Matalo!
,
Paul Older