LV Premier – Natasha Kitty Katt & Tommy Tangie – Electrifying [Ghetto Disco]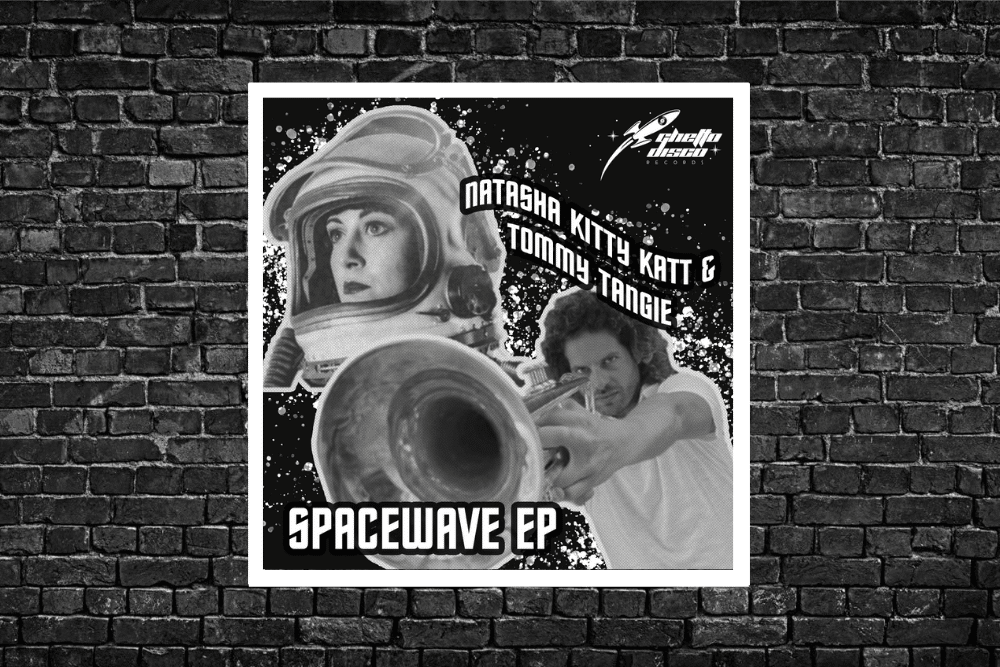 LV Premier – Natasha Kitty Katt & Tommy Tangie – Electrifying [Ghetto Disco]
Like what you hear? To help support LV Online buy us a coffee via Ko-FI. Click HERE
Natasha Kitty Katt keeps the Ghetto Disco heat turned up full following up her recent ace 'Kosmic Oscillations' Remix EP with a tasty double header in collaboration with US trumpet player Tommy Tangie. The Spacewave EP lands this week as a Traxsource exclusive with both tracks Spacewave and Electrifying touching on the deeper spacier edges of house whilst delivering with plenty of verve.
Opening up with title track Spacewave and it has more than a touch of 90's New York running through it's DNA. Deep tribal groove, Hammond stabs and spacey vocals which float gracefully though the mix all provide the perfect foil for Tommy's powerhouse Trumpet. This is a very classy track.
Our premier today is Electrifying which takes things ever so slightly deeper as deft keys and subtle pads joust with a vivacious bassline and Kraftwerk-esque lead keys. Again the track is driven hard by Tommy's classy trumpet alongside looped up delay heavy vocals.
Spacewave is another great release from Natasha Kitty Katt who shows another side to her ever increasing production skills. It's also a great introduction to Tommy's stellar talent.
Grab the EP from: https://www.traxsource.com/title/1663082/space-wave-ep
For more info please check:
Natasha Kitty Katt Facebook: https://www.facebook.com/NatashaKittyKatt/
Natasha Kitty Katt Soundcloud: https://soundcloud.com/natasha-kitty-katt
Natasha Kitty Katt Instagram: https://www.instagram.com/natashakittykatt/
Natasha Kitty Katt Twitter: https://twitter.com/DJNattKittyKatt
Tommy Tangie Facebook: https://www.facebook.com/tom.levecchia
Tommy Tangie Instagram: https://www.instagram.com/tommytangie/
Ghetto Disco Facebook: https://www.facebook.com/GhettoDiscoRecords/
Ghetto Disco Soundcloud: https://soundcloud.com/ghetto-disco-records
Ghetto Disco Instagram: https://www.instagram.com/ghetto_disco_records
Ghetto Disco Records Twitter: https://twitter.com/GhettoDisco
Tags:
Ghetto Disco
,
natasha kitty katt
,
Tommy Tangie