LV Premier – Never Dull – Cool Love [Nightshift Records]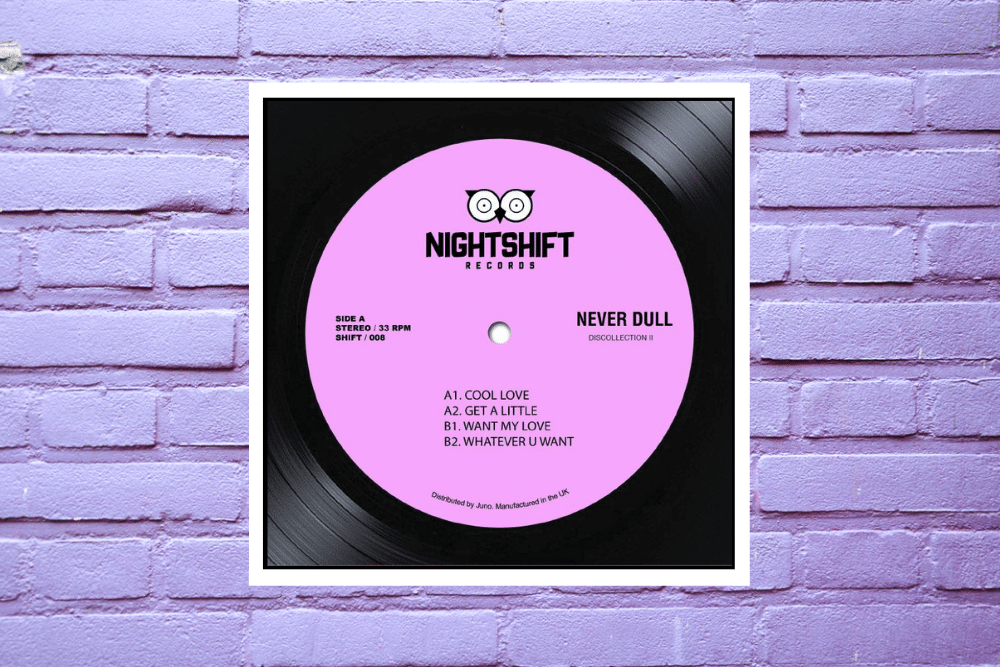 LV Premier – Never Dull – Cool Love [Nightshift Records]
Following up their sold out EP from label boss Javi Frias, Nightshift Records are back with the hugely rated US producer Never Dull. Keeping up his recent run of fine form Never Dull has delivered four super smooth Disco cuts here with the Discollection II EP. It's an EP which just screams summer DJ sets. Expect this one to be heard far and wide at pool, beach and boat parties over the coming months.
Our premier today is opening track Cool Love with it's 80's disco synth vibes, a wonderfully sultry vocal is front and center here, as always backed up by a tasty Never Dull trademark bassline. The synth licks are the perfect combination of cool and fun which will open this track up to a multitude of dancefloors. Add in some lovely guitar licks and this is a winner all day long.
Up next Get A Little typifies the summer vibes of this EP with it's hooky vocal, ass shakin bass and brass stabs. Boat party gold!
Want My love is Rotary Connection era disco with it's layers of vocal harmonies, subtle flute break downs and synth licks. The standard of playing on this track is outstanding.
Closing the EP out Whatever U Want keeps the underground disco vibes running strong here. Another peach of a bassline demands you hit the dancefloor immediately. Diva vocals and subtle synth licks combine beutifully in the background delivering loads of energy.
Another outstanding release for Never Dull and Nightshift.
For more info check:
Never Dull Facebook: https://www.facebook.com/neverdullmusic/
Never Dull Soundcloud: https://soundcloud.com/neverdull-music
Never Dull Instagram: https://www.instagram.com/iamneverdull
Never Dull Twitter: https://twitter.com/neverdullmusic
Nightshift Records Facebook: https://www.facebook.com/NightShiftRcds
Javi Frias Instagram: https://www.instagram.com/javifriasdj
Tags:
disco
,
Javi Frias
,
Never Dull
,
Nightshift Records