LV Premier – Nick J Smith – Waves Take Hold – [NuNorthern Soul]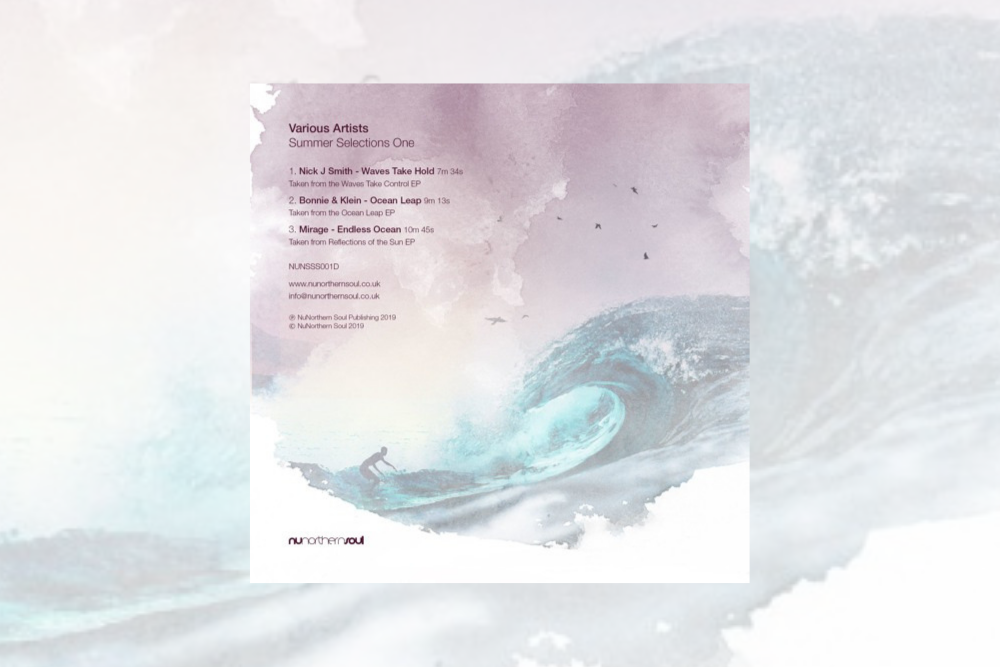 LV Premier – Nick J Smith – Waves Take Hold – [NuNorthern Soul]
NuNorthern Soul is a label which we have been keeping a close eye on as we head into the summer season. They are the perfect label to help take your Balearic sets to the next level with a kaleidoscope of wonderful sun soaked music. Our premier today is taken from their brand new Summer Selections One sampler and it's another straight in the summer playlist track.
Summer Selections One pulls together 3 tracks from upcoming releases as a little taster of what is to come from the label over the next couple of months.
First up is our premier today Nick J Smith's Waves Take Hold is a wonderful tribute to late 80's Italian Dream House, if you have Don Carlos's Alone in your sets then this one is most certainly for you. Taken from the upcoming Waves Take Control EP you can expect wonderfully delicate keys, smooth soul laden pads, perfectly layered percussion and sublime drums. It's all there, this is a summer masterpiece.
The other 2 tracks on the EP are just as strong. Bonnie and Klein's Ocean Leap is a deeper and more ethereal track but no less engaging. This is one for walking along those golden beaches with the sand between your toes and sea gliding gracefully in. A wonderful track.
Final track on the EP Endless Ocean comes from Mirage aka Plastic Fantastic's Reflections of the Sun EP. This one weigh's in at a majestic 10 minutes and every second is well used. It's chill-out perfection as it ebbs and flows, building gracefully via smooth piano chords and swirling synth lines to it's hypnotic conclusion.
Brilliant release. Just add Sun!
Check it out in full and buy it from: https://mynunorthernsoul.bandcamp.com/album/summer-selections-one
For more info on Check:
NuNorthernSoul Facebook: https://www.facebook.com/NuNorthernSoul/
NuNorthernSoul Soundcloud: https://soundcloud.com/nunorthernsoul
Tags:
balearic
,
Nick J Smith
,
Nunorthern Soul