LV Premier – Phonk D – Talking Vintage & Black Riot Records ADE Compilation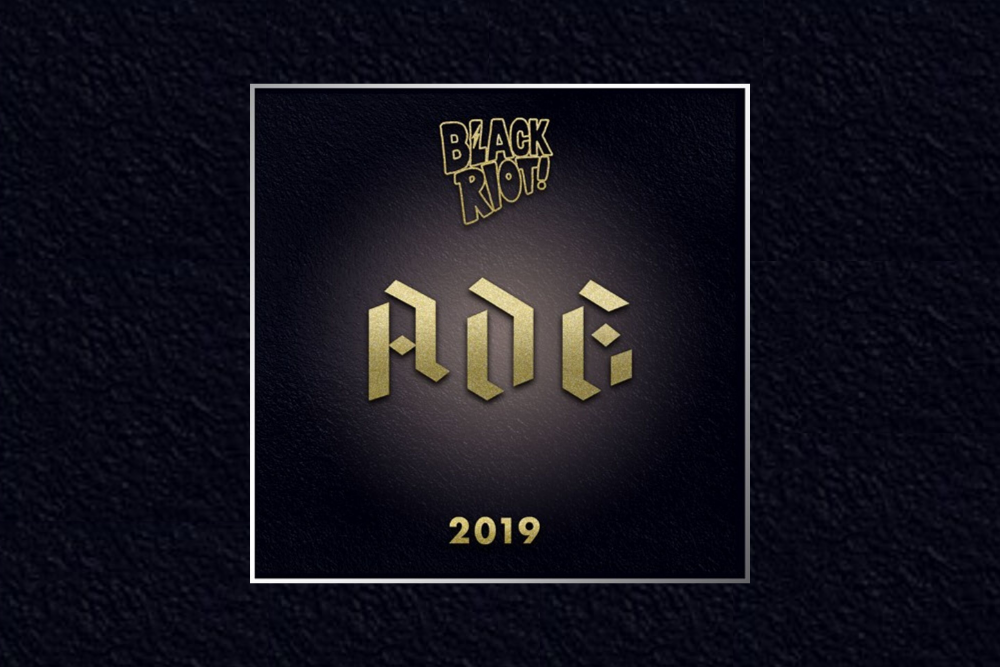 LV Premier – Phonk D – Talking Vintage & Black Riot Records ADE Compilation
One of the absolute stand out artists of the last year for us has been Phonk D. Between his own productions and his curation of the Footjob label he has been behind some truly superb music. His latest track to drop is the disco house monster Talking Vintage. You can check our premier out above.
It comes from the ridiculously brilliant ADE 2019 Compilation from Black Riot Records. Take my word for it you need this comp in your life right now, it features 19, yes 19 killer tracks.
Phonk D is the album opener and it's classic disco influenced house from start to finish. A driving bassline, sublime keys, super smooth stings all coming together for nothing short of a peak time bomb.
Following straight up is The Phantoms Revenge with the huge club pumper that is Workout Music. This one is a looped up, funked up, chopped up sax driven monster. Just wait for the 2nd layer of kicks to drop and watch the floor erupt.
Hi Fi Sean's brilliant rework of Psychotropic's Hypnosis is another clear stand out and we're only at track three on the compilation. It's deeper ravey and packed with enough verve to turn any floor from zero to hero status in it's five short minutes. Just check those synths and the breakbeat in the break down kicking into that master of a bassline, it's irresistible!
Kicking on there's the jacked Luke Solomon mix of Jack Tyson Charles replete with glowing strings. Label boss Yam Who? and Jaegerossa go to town on the wonderful Mr Bump Man. LV favourite Thatmanmonkz causes a commotion on Amp Fiddler and Dames Brown. It's deep, smooth and stone cold cool. The sound on that lead synth is very tasty.
Another peak time banger comes romping along in the shape of Gmgn's You are my love. Taken from the EP of the same name on Midnight Riot, we strongly urge you to track down the whole EP, it's very special.
Other key moments come from the irrepressible Kiko Navarro who has remixed all time classic Can You Dance by Kenny 'Jammin' Jason tightening it up nicely for today's dancefloor. James's Curd's Love Motion, is looped up disco house heaven, a track to lock that dancefloor in.
Meanwhile Marshal's Dreams harkens back to the smooth disco influenced Latin tracks of the mid 00's. Lovely stuff.
Yogi Haughton's Space Disco is another track well worth picking up. From the same school as Dreams it features some superb vibraphone vibes and a scorcher of a bassline. It's smooth and dubby yet amply energetic for the floor.
There's not a bad track on this comp which is rare. It's up as a Traxsource promo right now and everywhere else on the 14th.
Grab it from: https://www.traxsource.com/title/1212105/black-riot-ade-2019
You can check the full compilation mix below.
Love this? Check out our Disco House playlist HERE
For more info please check:
Phonk D Facebook: https://www.facebook.com/phonkd/
Phonk D Soundcloud: https://soundcloud.com/phonk-d
Black Riot Facebook: https://www.facebook.com/BlackRiotRecords/
Black Riot Soundcloud: https://soundcloud.com/blackriotrecords
Tags:
Ade
,
Black Riot Records
,
Dames Brown
,
GMGN
,
hi fi sean
,
Jack Tyson Charles
,
Jaegerossa
,
James Curd
,
Kiko Navarro
,
luke solomon
,
Phonk D
,
Thatmanmonkz Amp Fiddler
,
The Phantoms Revenge
,
yam who