LV Premier – Rasmus Faber X David Harks – Never Enough (Max Essa Extended Vocal Mix)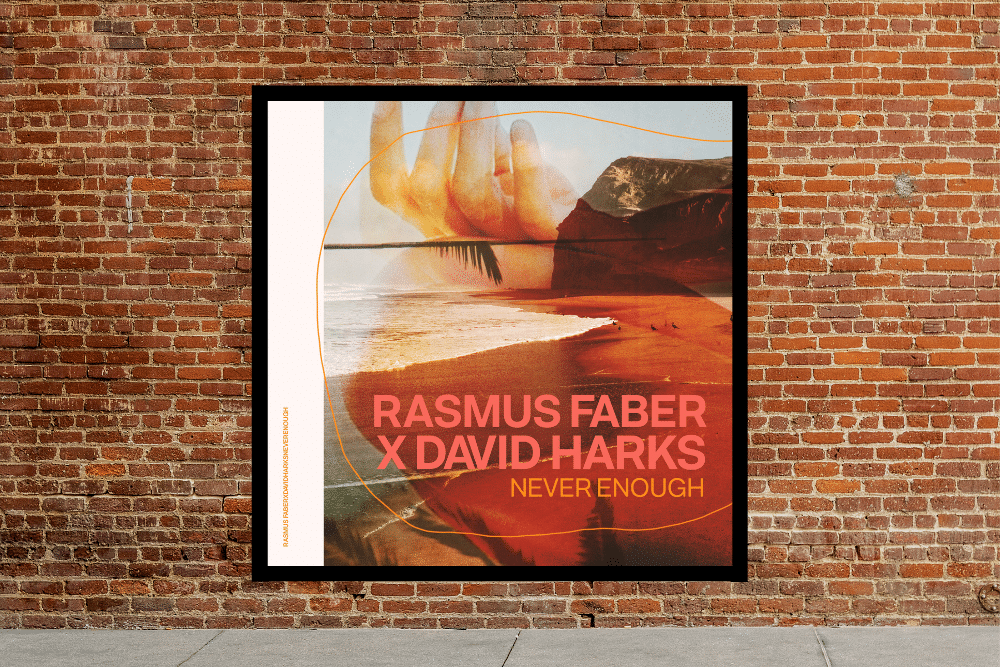 LV Premier – Rasmus Faber X David Harks – Never Enough (Max Essa Extended Vocal Mix)
Rasmus Faber and David Harks have both featured numerous times on the pages of LV online so them coming together is clearly a cause for celebration. Indeed the resultant track Never Enough could very well be one of the tracks of the summer.
The combination of Rasmus's sublime production and David's wonderful vocal is outstanding. From the gentle yet ever so funky bassline, subtle and super smooth keys and organ stabs providing just enough grit it's a track which is both immediate and delicious.
Our premier today see's them draft in long time scene head Max Essa for what is a sublime slice of warm summery Nu Disco. This one is perfect for those long summer days, just cue up an equally long cocktail and jump right in, the water's warm. Max also provides a dub mix which see's him looping up the vocal in all the right places and sprinkling key stabs, delays and studio FX aplenty across what is also a hugely useable track.
Every mix here has its moment, this package is real class from start to finish.
Grab Never Enough here: https://rasmusfaber.bandcamp.com/album/never-enough
For more info please check:
Rasmus Faber Facebook: http://www.facebook.com/rasmusfaber
Rasmus Faber Soundcloud: https://soundcloud.com/rasmusfaber
Rasmus Faber Instagram: https://www.instagram.com/rasmusfaber/
Rasmus Faber Twitter: https://twitter.com/Rasmus_Faber
David Harks Soundcloud: https://soundcloud.com/davidharks
David Harks Instagram: https://www.instagram.com/david_harks/
Max Essa Facebook: https://www.facebook.com/MaxEssa
Max Essa Soundcloud: https://soundcloud.com/max-essa
Max Essa Instagram: https://www.instagram.com/maxessa/
Max Essa Twitter: https://twitter.com/MaxEssa
Paper Recordings Facebook: https://www.facebook.com/paperecordings
Paper Recordings Soundcloud: https://soundcloud.com/paperecordings
Paper Recordings Instagram: https://www.instagram.com/paperecordings/
Paper Recordings Twitter: https://twitter.com/paperecordings
Tags:
David Harks
,
nu disco
,
paper recordings
,
Rasmus Faber