LV Premier – Stephen Richards – El Floridita [Discoweey]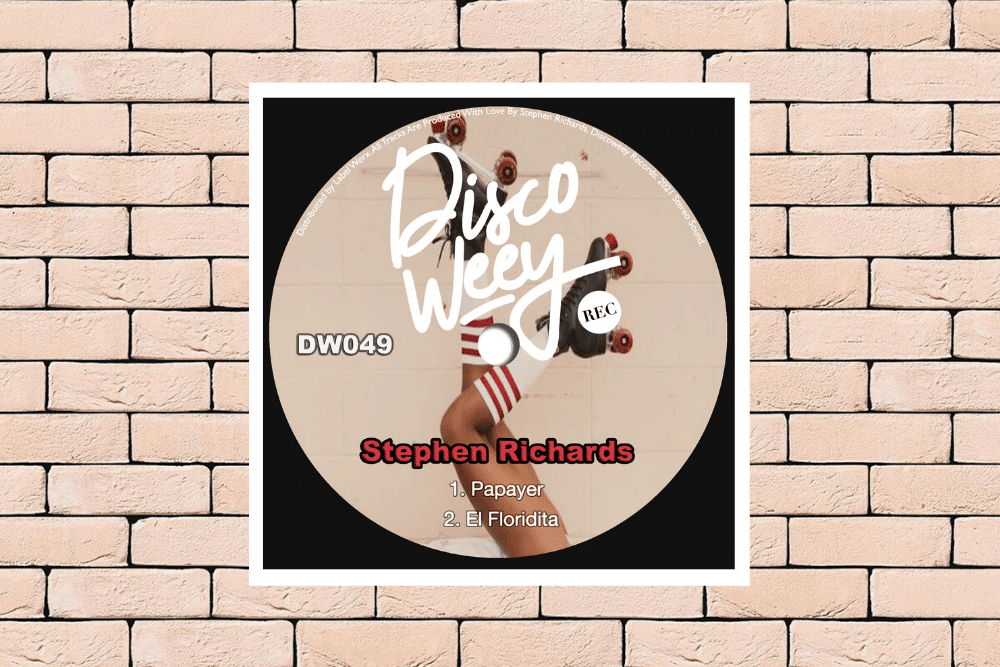 LV Premier – Stephen Richards – El Floridita [Discoweey]
Irish DJ / producer and the man behind the ace DiscoDaze show, Stephen Richards, follows up his recent and very tasty Tropical Disco and Bandolier releases with a rather wonderful double header for Hotmood's Discoweey label.
Opening up with Papayer it's a low deep groove which has a decidedly South American lilt backed up by a pulsating bassline which brings plenty of gravitas to proceedings. Quite an original vibe so this one and one which should stand out from the crowd.
Our premier today is El Floridita with it's ever so hooky keys, hands-in-the-air string stabs and dancefloor shaker of a bassline. Combined they work a treat and should see this one pick up strong across the board support from disco and house DJs alike.
Total class all the way.
Grab the EP from: https://www.traxsource.com/title/1592587/dw049
For more info please check
Stephen Richards Facebook: https://www.facebook.com/stephenrichards1975
Stephen Richards Soundcloud: https://soundcloud.com/srichards1975
Stephen Richards Instagram: https://www.instagram.com/stephen_richards75/
Discoweey Facebook: https://www.facebook.com/discoweey/
Discoweey Soundcloud: https://soundcloud.com/discoweey
Discoweey Instragram: https://www.instagram.com/discoweey/
Discoweey Twitter: https://twitter.com/discoweey
Tags:
disco
,
Discoweey
,
Hotmood
,
Stephen Richards