LV Premier – Tiptoes – 3AM [Moment Cintique]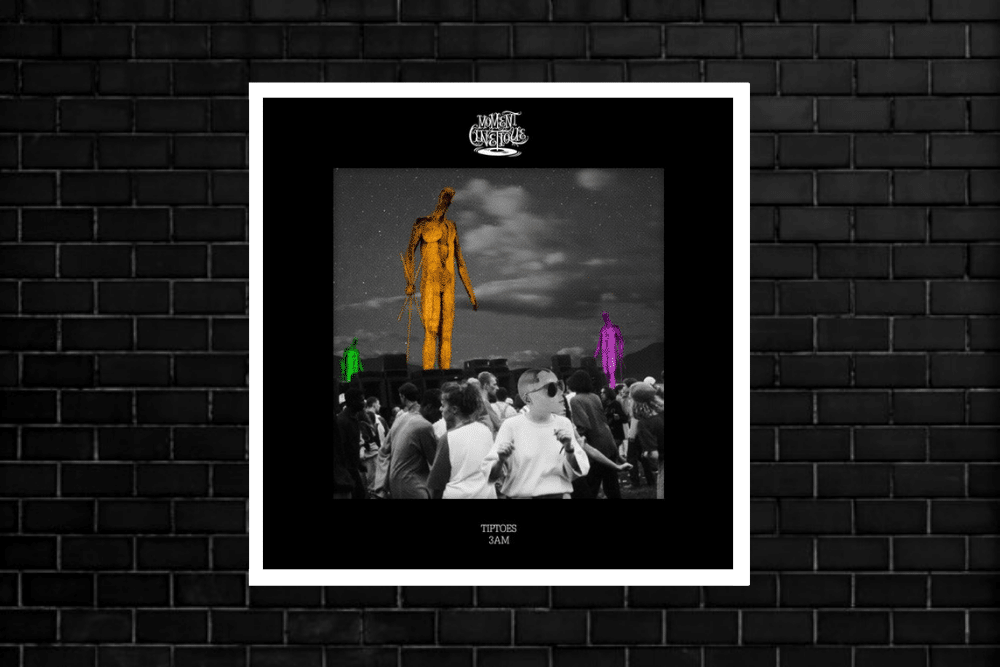 LV Premier – Tiptoes – 3AM [Moment Cintique]
Tiptoes is one of hottest new artists that we have discovered over the last year via his work with Moment Cinetique and his releases on his own Tiptoes Tapes Label. With releases spanning the coolest of deep house alongside some outstanding disco edged house music he's an artist who we now keep a very close eye on. It's fitting then that he is now back on Moment Cinetique with a scorcher of a double header, the 3AM EP.
Our premier today is deep house heat 3AM with it's spacey vocal throbbing filters and stabby synths which all come together for a track which is both seriously dope and packed with deep dancefloor power aplenty.
Track two Dirt Cheap in the Jazz Bin has more than a touch of Kerri Chandler about it with it's off kilter lead synth and powerhouse drums, this one would sound more than sweet on the Sub Club soundsystem.
Another brilliant release from messrs Tiptoes and Moment Cinetique.
Grab 3am from: https://www.traxsource.com/title/1647879/3am
For more info please check:
Tiptoes Facebook: https://www.facebook.com/tiptoesmusic1/
Tiptoes Soundcloud: https://soundcloud.com/tiptoesmusic1
Tiptoes Instagram: https://www.instagram.com/tiptoesmusic/
Tiptoes Twitter: https://twitter.com/tiptoesmusic
Moment Cinetique Facebook: https://www.facebook.com/momentcinetique/
Moment Cinetique Soundcloud: https://soundcloud.com/momentcinetique
Moment Cinetique Instagram: https://www.instagram.com/momentcinetique/
Moment Cinetique Twitter: https://twitter.com/momentcinetique
Tags:
Deep House
,
Moment Cinetique
,
Tiptoes