LV Premier – Vigi – Acid Lies Premiers and EP [Slightly Transformed]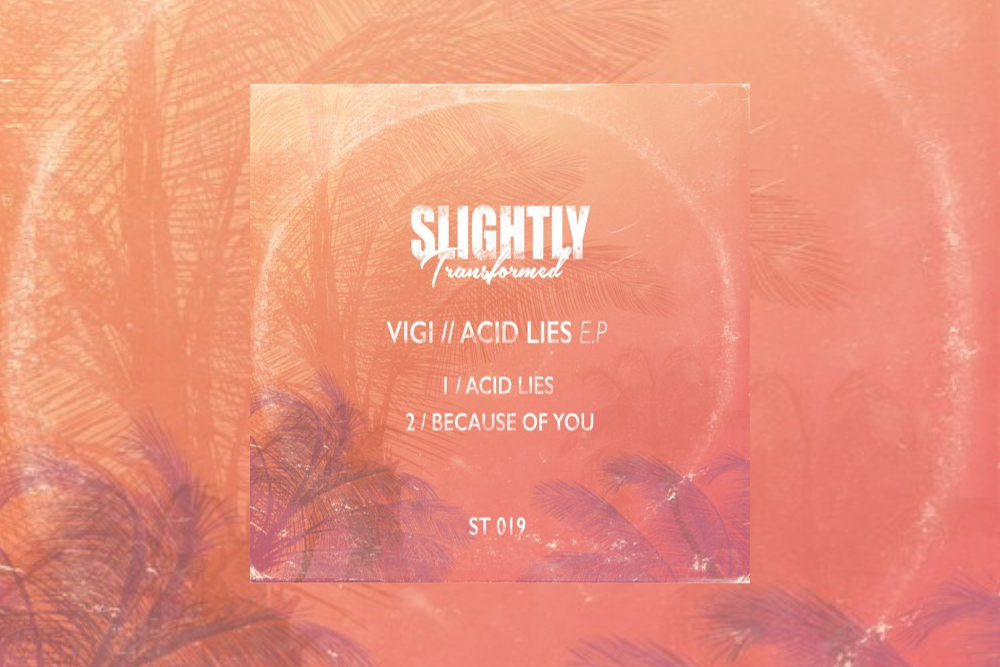 LV Premier – Vigi – Acid Lies Premiers and EP [Slightly Transformed]
Slightly Transformed have been on a bit of roll recently with a series of excellent releases from the likes of Hansi, Oldchap, Rosso and label bosses Chuggin Edits and Ash Reynolds all climbing to the summits of the download charts and picking up some big support DJ support from the likes of Craig Charles. Their latest release comes from LV Online favourite Vigi who's Acid Lies EP is double tracker of groove fuelled Disco Delights.
Title track Acid Lies which you can hear above, has that super smooth low slung all encompassing groove that Vigi has made his name from as it scoops you up and takes you on it's own little journey. The vocal is velvet smooth, the guitar licks super funky and the bassline has more than enough push to move those feet. Add in some great acidic synth lines and this is a top class track.
Following up Acid Lies is Because of You which keeps the super smooth Vigi style but has more than enough house kick for those later in the night dancelfoor moments.
With two brilliant tracks the Acid Lies EP is a real triumph for Vigi and will definitely see him attract an ever increasing fanbase. It's out in a couple of weeks via Juno and you can grab it from: https://www.junodownload.com/products/vigi-acid-lies-ep/4170133-02/
We spoke to Vigi not that long ago and he put together a brilliant mix for us so if you are feeling his style check that out HERE
Love this? Check out our Disco playlist on Soundcloud HERE
For More info on and check:
Vigi Facebook: https://www.facebook.com/vigidj/
Vigi Soundcloud: https://soundcloud.com/vigi-m
Slightly Transformed Facebook: https://www.facebook.com/SlightlyTransformed/
Slightly Transformed Soundcloud: https://soundcloud.com/slightlytransformed
Tags:
Chuggin Edits
,
disco
,
Slightly Transformed
,
vigi