LV Selectors 19 – Greg Paulus [Freerange Records]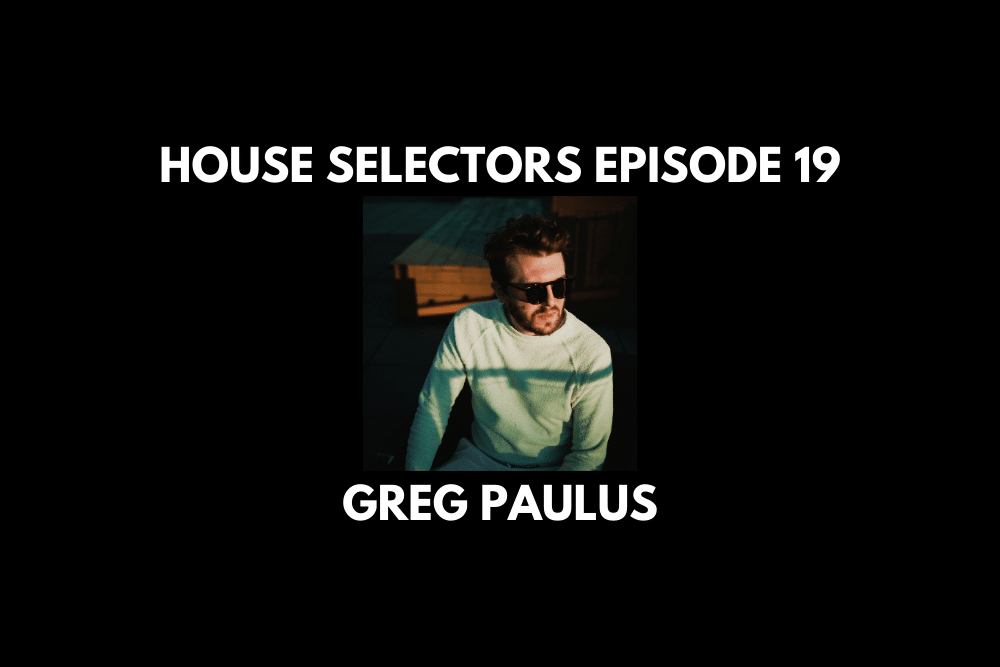 LV Selectors 19 – Greg Paulus [Freerange Records]
Like what you hear? To help support LV Online buy us a coffee via Ko-FI. Click HERE
Greg Paulus has an incredible musical background, originally a Jazz musician he was bitten by the electronic music bug and has already had some amazing successes including touring the globe for 10 years as one half of No Regular Play.
Across all the years and through many collaborative projects and tours with everyone from Matthew Dear to Beirut he has continually worked on refining his own sound.
His latest release the City Movements EP, on the always excellent Freerange Records, perfectly showcases his abilities crafting outstanding melodic Deep House which has plenty of club bite but which is also perfectly suited to repeat home listens. You can check it below and grab it on vinyl via: https://www.juno.co.uk/products/greg-paulus-city-movements-ep/796675-01/
To celebrate the release Greg recorded a sublime deep house mix for us which you can check above. The full tracklists is at the bottom of this page. We also had a quick chat with him about the mix ahead of a full interview that we have coming later in the week so make sure you check back for that.
If you love the mix as much as we do please give it a share on soundcloud and help spread the word.
Hi there Greg,
Q1: What can you tell us about the theme of the mix you have done for us and what are some of the key tracks for you?
The theme is just good music past and present. Maybe it's the type of sound I'm developing over these last few years. These are the tracks I've been rinsing and a few new ones I've not been able to play for people yet due to this lovely pandemic we're having.
Q2: How does the style of mix here compare to how you would approach a live DJ set?
I tried to approach this as a set to dance to and a listening experience. I know that sounds generic but I think these are tunes that stand out harmonically as well as having top notch drum work. I recorded some trumpet at the beginning and recorded walking out of my building to make it sound almost as though you are walking out of the backstage to go start playing records. I also borrowed the cdjs from the legendary club La Milagrosa, which gave the mix some special energy I think. Thank you Felipe! I just wanted to find my favorite vibes new and old and put them together. I think this is how I would want to play if I was in a comfortable spot.
Q3: Which other artists DJ mixes do you find yourself coming back to time and again and do you have a favourite that you gravitate towards?
I've been listening to some random Ricardo Villalobos mixes on Youtube lately that are just so cool and adventurous and at these certain points there's so much interesting rhythmic play between the tracks he's mixing, really fresh sounding shit and then I realize it's like from 2007 and I'm thinking wow I need to catch up! Timeless music.
This Q-Tip thing The (Abstract) Best Vol. 1 with J PERIOD is amazing, it's really an album but it's put together like a mix. Always learning from Q-Tip.
I'm also listening to the new Busta Rhymes, he is a GOD in rhythm and timing and phrasing while saying something profound or chill… I could go on and on.
Love this? Check out our Disco and House playlists HERE
For more info please check:
Greg Paulus Facebook: https://www.facebook.com/greg.paulus.14
Greg Paulus Insgragram: https://www.instagram.com/gregpaulus/
Freerange Facebook: https://www.facebook.com/FreerangeRecords/
Freerange Soundcloud: https://soundcloud.com/freerangerecords
Freerange Instagram: https://www.instagram.com/freerangerecords
Freerange Twitter: https://twitter.com/freerangerec
House Selectors Episode 19 – Greg Paulus – Tracklist
Greg's Covid Trumpet Walk to the Stage of the Imagination – (iphone) /
BRISA – Cumfeelthemusic – Bastard Jazz Recordings
Greg Paulus – Do You Love Me? – Freerange Records
Greg Paulus – Breezy Point – Freerange Records
Lee Curtiss & Steingold – Feed the Funk – House Of EFUNK Records
The Juan Maclean – Happy House (Matthew Dear vs Audion Remix) – DFA Records
Corazon de Melon – Drop Dat (DJ Aakmael Dubb) – Good Company Records
Greg Paulus – You See What I Do? (unreleased)
Roisin Murphy – Incapable – Skint
Waajeed – Winston's Midnight Disco – Dirt Tech Reck
Moodymann Feat. Amp Fiddler – Taken Away – KDJ
Greg Paulus – Mr. Lee's Trophy Theme – Freerange Records
Tags:
Deep House
,
freerange records
,
Greg Paulus