LV Selectors 32 – Andy Ash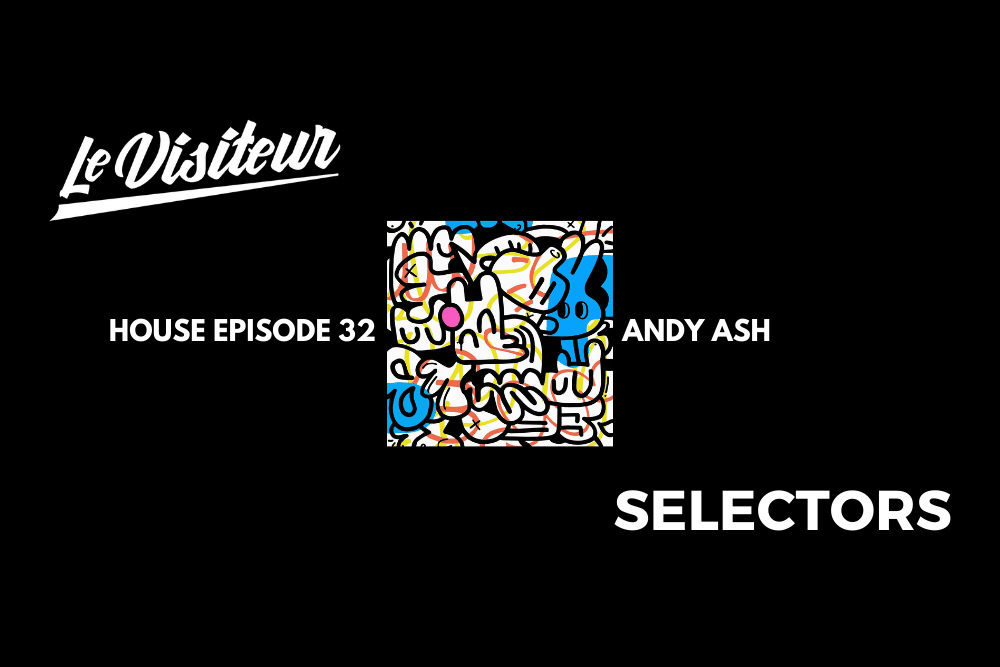 LV Selectors 32 – Andy Ash
Like what you hear? To help support LV Online buy us a coffee via Ko-FI. Click HERE
Andy Ash is a producer who has been popping up all over our radar this year releasing some serious house music on the likes of Jimpster's Delusions of Grandeur and Still Music US.
Andy is also a well regarded artist and he has delivered some of the of most colourful and eye catching covers we've seen in a long time which help him further stand out in a crowded market place. Following up his recent LP for Still Music which has become a real favourite at LV HQ we asked Andy to put together a mix for us. The mix crosses many different genres from soul and boogie to acid, groove heavy house and percussion heavy bombs. It's a real DJ masterclass of tone and pacing. Please make sure you give it a share over on Soundcloud and help spread the love HERE.
You can grab Andy's Still Music LP Not At Home, check it below and grab it from here: https://www.juno.co.uk/products/andy-ash-not-at-home/811329-01/
Andy also has some new art going up for sale this Friday. You will be able to check it out here: https://andyash1.bandcamp.com/
We have a full interview incoming in the next few days with Andy so make sure you check back for that. In the meantime we spoke to him about his mix. You will also find the tracklist below.
Q1: What can you tell us about the theme of the mix you have done for us and what are some of the key tracks for you?
I've been buying a lot of records recently, both new and old, and I wanted to showcase some of the stuff I am into at the moment. It's a pretty dancefloor-oriented mix. I'm definitely feeling ready to get out into a club now! I also don't tend to plan mixes that much. I'll just have a rough idea of where I am going but then go with the flow. I think that mixes sound better then – more natural and fun to listen to. It's hard to pick key tracks on the mix but that 'Scott Grooves – Parts Manager' one really is a lovely track. The crazy tribal drums thing is an edit by James Semi-skimmed – that's also a favourite of mine at the moment. I think I could probably name every track here! Haha, ok, one more – the Max Graef track near the start is really cool. I love the way it starts almost like a hip-hop breaks record and then turns into this lovely slice of sample-based deep house. That's a clever record.
Q2: How does the style of mix here compare to how you would approach a live DJ set?
It's basically the same although I would obviously want to play for longer and respond to a crowd. I have to say, I do get a bit fed up with this idea of hour-long slots for DJs. No one can really do anything special with that time, not unless you are doing some crazy turntablism or something. The set up I have at home is two technics 1210s, two pioneer CDJs (rarely used actually!) along with a Pioneer DJM600. I only recently bought the CDJs; mainly because I wanted to be able to play my own un-released stuff, along with the odd track that isn't available on vinyl. I actually often use a small sampler when I play – this just lets me loop up tracks and things – it's great to use with vinyl as it gives you a lot of the functionality that CDJs do. I enjoy using that with my live DJ sets as well. The other thing I love about vinyl is that you turn up to a gig with quite a limited amount of music (maybe about 60 records max?) – this really makes you think about what you really want to play, it makes it intentional for me.
Q3: Which other artists DJ mixes do you find yourself coming back to time and again and do you have a favourite that you gravitate towards?
There are quite a few actually so I'll give you a taste. I listen to a lot of mixes as I find this a really good way to listen to music. What's better than a mix curated by someone who has great taste and has deliberately tried to create a vibe for you?
The first one is HNNY – Music For Listening Vol. 4 – this one is my Sunday morning go to mix. The whole series is really excellent, but this is my favourite one. I just love the way there are film samples the whole way through. There's something about the mix that makes it the perfect morning vibe for me.
The second one is SoulPhiction's Resident Advisor mix from 2009. Ever since I first heard it in 2009, I have gone through phases of forgetting about it and then coming back to it. He really exemplifies everything that I want when I go to a club. It's got groove, it's not boring but it's also completely cohesive as a mix.
The third one is actually what I was listening to whilst writing this! Theo Parrish Live in Detroit 1999 – I first got this as a download from some random website in about 2006. I burnt it on a CD then and it was on constant rotation for me for ages. I would say that this mix really influenced me as a DJ, producer and buyer of records.
Love this? Check out our Disco and House playlists HERE
For more info please check:
Andy Ash Facebook: https://www.facebook.com/andya3h
Andy Ash SoundCloud: https://soundcloud.com/andy-ash
Andy Ash Instagram: https://www.instagram.com/_andy_ash_/
LV Selectors 32 – Andy Ash – Tracklist
1. Simba – Complete
2. Max Graef – No. 5
3. Awon – Startime
4. Andy Ash – The Feels
5. Goddard – anomaly
6. Nico Lahs – Deep Down in My Soul
7. Manuel Darquart – Parkour (Medlar's timbale dub)
8. Scott Groove – Parts Manager
9. Lorraine Johnson – The More I Get, The More I Want
10. James Semi-skimmed – Jungle Music
11. Street Corner Symphony – Symphonic Tonic
12. SoulPhiction – Who to Call
13. Melchior – In the Spirit
14. Shindo Yotogi – Yotogi (dry mix)
15. Fabio Monesi – unknown
16. Cratebug – you make me feel good
16. Jazz Room (Spiritual South Remix)
Tags:
Andy Ash
,
Deep House
,
Delusions of Grandeur
,
Still Music US