LV Selectors 48 – Hazmat Live (Deep Sequence)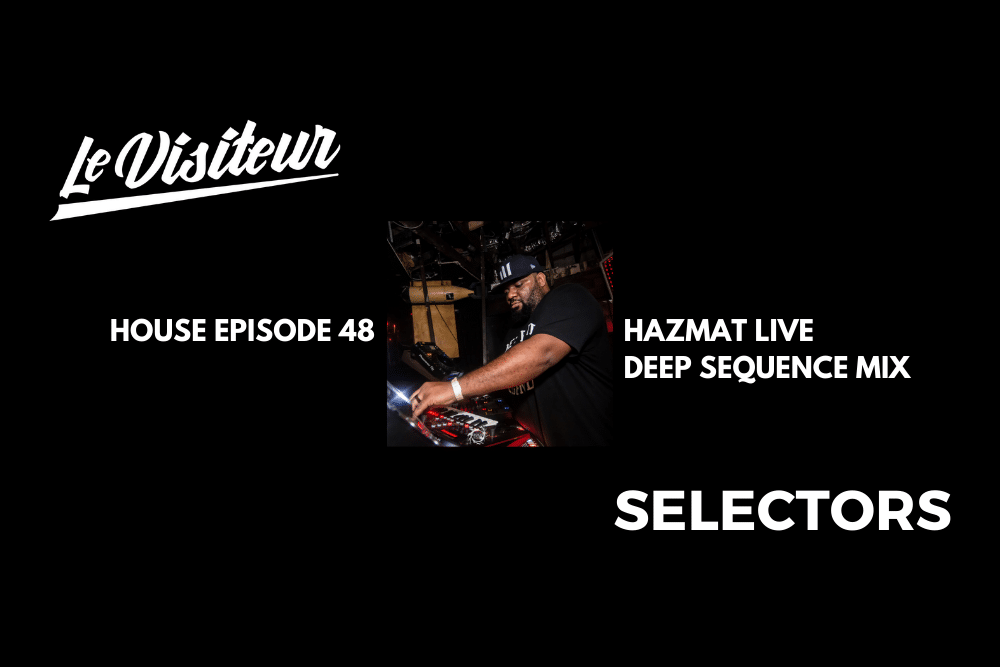 LV Selectors 48 – Hazmat Live (Deep Sequence)
Like what you hear? To help support LV Online buy us a coffee via Ko-FI. Click HERE
With a brand new release out on House of EFUNK, Hazmat Live is really grabbing the attention right now and quite rightly so as it's a very special release indeed. He's taken the Sade's classic No Ordinary Love, and has completely reimagined the track with his harmonized talk box magic creating something extremely funky and definitely unforgettable.
With mixes coming from none other than Charlie Soul Clap, Delano Smith and Antwon Faulkner you can tell that it's a track that has really caught the attention of his peers. You can grab the release now.
House of EFUNK presents Hazmat Live – No Ordinary Love is out on 4th March from: https://www.juno.co.uk/products/hazmat-live-no-ordinary-love/862105-01/
To celebrate the release Hazmat Live already dropped a chart for his top 10 favourite Soul Clap bangers here. We also managed to track him down and ask him to put together a mix for our Selectors series and as you may expect from a man with Detroit running through his veins he has delivered something truly special. The mix is all live improvisation, Hazmat Live explains in the opener where he lists all the synths and machines he is using.
Please make sure that you give this one a share over on Soundcloud and give a little nod to the work and creativity which went into the making of the mix.
For more info please check:
Hazmat Live Facebook: https://www.facebook.com/Hazmatlive
Hazmat Live Instagram: https://www.instagram.com/hazmatlive/
Hazmat Live Twitter: https://twitter.com/HazmatLive
Soul Clap Records Facebook: https://www.facebook.com/soulclaprecs/
Soul Clap Records Soundcloud: https://soundcloud.com/soulclaprecs
Soul Clap Records Instagram: https://www.instagram.com/soulclaprecords_/
Soul Clap Records Twitter: https://twitter.com/soulclaprecs
Tags:
detroit
,
Hazmat Live
,
House of EFUNK
,
soul clap