Sean McCabe talks about Harold Matthews Jr, his Good Vibrations label & party and his love of Soulful House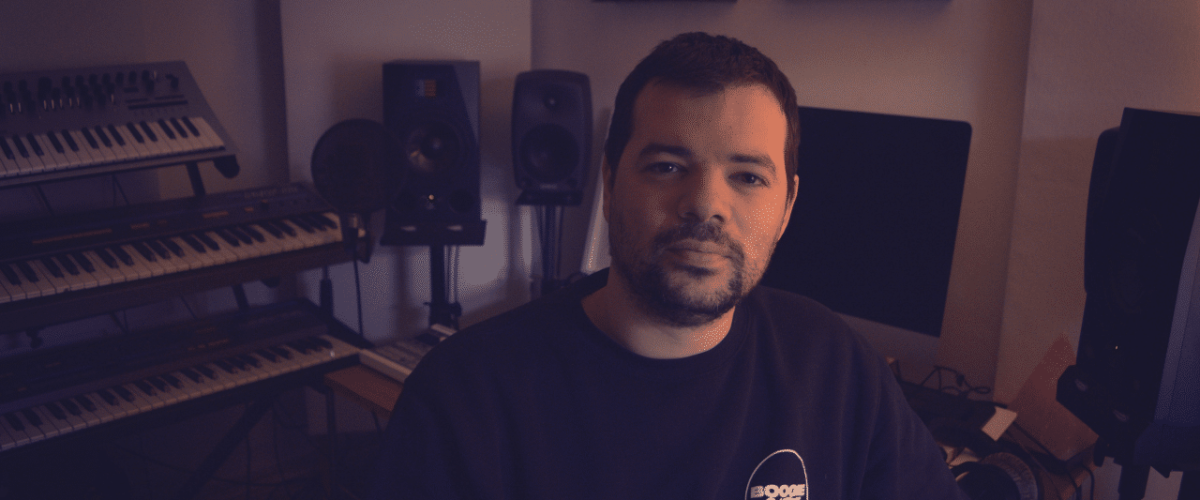 Sean McCabe talks about Harold Matthews Jr, his Good Vibrations label & party and his love of Soulful House
An Interview with the Insider for Le Visiteur
We are BIG fans of Sean McCabe here at Le Visiteur, he's easily one of the UK's most talented producers and a barometer for everything that is great about the Soulful House scene. Over the last couple of decades he has consistently released with some of the finest labels on the planet including King Street, Local Talk, Real People, Fluential, Soulfuric and Z Records building up a loyal following along the way.
Sean is also behind the excellent Good Vibrations label and party in Bristol. Like his own productions it's a label that he has worked tirelessly to build and which has achieved considerable success. His latest release on the label is with Chicago's Harold Matthews Jr, it's out now and it's a fabulous listen, warm and soulful throughout.
Sean put together a full mix celebrating the work of Harold Matthews Jr for us this week and it's an essential listen. You can check it below and check out more on the mix here, including the full tracklist.
Sean also spoke to the Insider for Le Visiteur about the project and his career. Check it all out below.
Thanks for taking the time to talk Sean..
Where are you this moment and how are you spending the day?
My son is on half term break from school at the moment so I'll be spending the day keeping him occupied. He's 5 years old and has a lot of energy to use up!
Are a born and bred Bristolian?
Nope, I was born in Rutland UK and moved around a lot throughout my childhood years, including Germany, then Wales. I settled down in Bristol in 2012 and have been enjoying my time here since.
How is the mood in the city post pandemic? Are clubs and parties back to full steam?
The energy is beginning to pick up towards some sort of normality now. And some positive news is that we finally have a Good Vibrations event confirmed for the first time since before the pandemic started. We're back at the Plough Inn on 14 May 2022.
Bristol is a city with a young population. Do you think Bristol is a good place to be an artist of whatever medium? Would you say it's a pretty creative small city?
Most definitely, that's why I love living here and being around the open-minded creative energy in the city. It's the kind of place where people can be themselves. There are lots of sub-scenes going on but they don't feel like cliques. It seems like people want to support each other, even if it's a bit different from their usual thing.
As an artist myself, there are 2 Bristol based label's that I've been involved with, Boogie Café and Phuture Shock Musik. They allowed me to be more experimental with my music and express myself from other sides of my musical tastes. That's refreshing.
You were born in the mid 80's, were you exposed to a lot of music growing up at home? What sort of stuff was played in your house?
My folks are into a bit of everything, no one specific style, but music was always being played every day in the house and car. So I was surrounded by everything on commercial radio throughout the years. The stuff I remember hearing was like S.W.V, En-Vogue, Soul II Soul, M-People, Seal, Happy Mondays, New Order, Ace of Base, Simply Red.
'Gypsy Woman' was the first house record that stood out to me on the radio.
What was your first foray into music? Djing?
Can't say for sure, but I was always artistic growing up. I used drawing and painting for escapism from all the moving from place to place. It helped a lot; kept me in the moment.
The music thing was gradual. I loved music anyway, so it started from just collecting CDs as a kid, listening on repeat, reading credits and lyrics. Then when I started to hear DJ's mixing on the radio, I tried to emulate by making pause mixtapes on my CD player and would listen to them on my Walkman going to school.
Believe it or not, I started making tracks on a Playstation game, kinda like Garageband. But it felt more like a game than something to pursue. I got addicted to making tracks with that, then alongside wanting to improve the mixtapes, one thing led to another. The music soon took over from the sketching and painting.
Where were you playing? What were you playing?
I was 13, so in my bedroom, haha. I was playing commercial CDs of most styles across dance music. I wasn't sure what style I liked; certain tracks just grabbed me more than others. It would be stuff like Moloko, Basement Jaxx, Armand Van Helden, Roni Size, 187 Lockdown, Groove Armada, Jamiroquai, Todd Terry, and David Morales. I'd somehow put all of that together in a mix across tempos and worked out the ones that would blend well. It took a few years until things narrowed to a more personalised taste and started to find more underground records. I was 16 when I did a guest mix on Solar Radio for someone, and that was a lot of the Soulful US Garage that I started collecting.
You released your first record in 2003. Tell us about that release a little.
It was a track by Southern Divide called 'Ate O Amanhercer', a big Latin house vibe record. That sound was blowing up at the time. They were friends of mine and had signed their track to Device Recordings. They were kind enough to let me have a go at remixing it. I was 17 at the time and was shocked when the label accepted the mix.
Was it tough to get it released? What challenges did you face back then?
It was fairly organic. Bristol-based radio DJ, Deli-G, was also part of the Southern Divide collective and he had good connections in the industry. He let Brian Tappert from Soulfuric hear the original track. Brian was really into it and told us he wanted to release it on a new sub-label they were setting up, Device Recordings.
I never really focused too much on challenges, as my mind was always on the music and the craft. I let things happen slowly, one project at a time. The only challenge I can think of was being taken seriously as a young person in an older scene. I had to let the music do all the talking.
What were your next few releases that followed? [link]
I did another remix alongside Southern Divide when they did Roland Clark "Resist" on Fluential, and 11am "Give It Up" on Soulfuric Deep.
Who were the artists and DJ's you were into in your early days that inspired the music you made?
It started out when the whole funky house thing was big around 2000, with Defected, Soulfuric, Grant Nelson and Full Intention type stuff. Then moving towards MAW, Bobby & Steve and Basement Boys.
Over time I was discovering those even deeper US sounds like Jovonn, Kerri Chandler, Blaze, Feliciano. That eventually had a big influence on the sound I was aiming for.
I also listened to a lot of Acid Jazz like Incognito, Brand New Heavies, The Rebirth, Reel People.
What were the parties you were into in your 20s? What clubs did you frequent? What DJs did you follow?
I didn't party a lot to be honest. I was more of a studio geek. But a few things I went to were small parties like Days Like This in Birmingham, Soul City in London, and then started going to Southport Weekender in my early 20's. I think my favourite DJs then were Tony Humphries, Paul Trouble Anderson and Karizma. I loved Tony for the programming and long blend mixes, Paul for his energy and connection to the music, and Karizma for his creativity.
You developed a relationship with the mighty King Street. How did that connection happen? When did it begin?
I did this unofficial remix of Margaret Grace "My Joy" and put it on an online DJ mix. Patrick Wilson heard it and asked me for a copy to play at Southport Weekender. He played the remix to Frankie Feliciano who I met at Southport. We exchanged contacts and shortly after I received an email from Frankie putting me in touch with King Street Sounds. He suggested that I would be a good fit for the label. Rest is history. I owe a lot to Frankie for doing that.
You did a lot of remixes; Blaze being one that springs to mind. What was it like working on that release?
It was always a lot of pressure working on those kinds of tracks. I've always had a lot of respect for the music and people that came before me, so there was this feeling that I had to do it justice. It was a lot of fun though having those great vocals to work with. I learnt a lot about song structure and musical changes from experiences like this.
You've had remixes on Local Talk, the hallowed Strictly Rhythm, Vega and Tribe. What would you say was the biggest and most notable remix that you did?
Donae'o "I" was a really big one. It caught a lot of ears and felt like a step up for me production wise, compared to things that came before it.
What would you say is the most successful and notable self-production/ release?
It's hard to know for sure. I think it depends on the audience. Every territory has its favourites. But the song I did with Nathan Adams, "I Wonder", is probably the most widely known worldwide. Louie Vega did an awesome remix on that too.
There is clearly a sound that encapsulates Sean McCabe. How would you define that style and sound?
Three words come to mind. Warm, soulful, dance.
As the decades have gone on, the soulful sound of house has survived and is going strong, but there are many shades of house and disco, not all of them with a soul. Do you think that real house music has to have soul to be considered house?
I guess most musical genres have soul in some way; it depends how much feeling the artist puts into it. A harder record can have soul in the drums and bassline. The thing that makes a good house record is a certain feeling in the groove, whether it's minimal, electronic or musical. You could call that thing 'soul'. Something that makes you feel good.
The same with disco, there is a lot of electro, and perhaps Italo disco beats floating around. Does any of this ever catch your ears or are you a strictly soul man?
I'm open-minded. But we all have personal taste and things that resonate with us more. I gravitate towards music that makes me feel good. It's usually more soulful, and not harder aggressive sounding records. But there are records I like in genres I wouldn't usually associate myself with, and ones that don't grab me that aren't in the soulful box.
You released 'It's Time' on Dave Lee's legendary Z Records. This was your debut album. How did that release do and how did it feel putting out a long player on such a prolific label?
It did better than I could have hoped for. It took a long time to put it all together, but was a wonderful opportunity for me to show more musical sides of myself.
When were you playing at Southport? Was it in the years it was in the North?
The first year I played was up North. That was the last one they did there. Then I played every year in Minehead until it finished there.
There were so many memorable nights. I recall MAW playing the intro of Runaway on a loop for about 12 minutes before they let it drop! Goose bumps…
What was it like for you playing there? What are you most prominent memories from Southport?
So many good times! The Restless Soul Saturday afternoon session was wonderful. Tortured Soul live was stand out. I remember them doing 'Epic' live with that long tempo build up. The energy was electric. Sets from Tony Humphries, Kerri Chandler, and Karizma were highlights too.
You've had a longstanding local party in Bristol. How long has it been going? Is it still going? Are you back up and running?
Yeah we started Good Vibrations the year I moved here in 2012 and at the time they were all-dayer special events. We had guests like Dave Lee, Paul Trouble Anderson, CJ Mackintosh, Phil Asher, Atjazz, Groove Assassin and Kenny Dope. It became unsustainable though, so we gave it a revamp, moved a smaller local pub with a great system and musical audience, and simplified the line-up to just me and Deli-G. After a break through the pandemic, we finally have a party happening there on 14 May 2022.
What is it you love about your smaller local party?
We can play what ever we like and the people go with it, and it's easy to feel a strong connection with the crowd in those kinds of spaces.
What is the vibe? Is there a classic tune that will always be played at a GV night?
It's cosy, comfortable, friendly and people love to dance. We move through different vibes and eras of music throughout the night. The big one that's played the most is Lil Louis "Fable" (Directors Cut Classic Club Mix)
You started the label as a celebration of the party you hold so dear. Does the label have a music policy or if its good it goes?
So far it's focused mainly around House, and dabbled in Broken Beat. At the parties we build gradually and play more experimental early on. I'd like to see the label reflect that more and I think this Harold Matthews Jr project feels like the start.
Your next release features Harold Matthews Jr. What can you tell us about this artist?
He's a very talented and honest songwriter / lyricist from Chicago who writes from the heart. Most of the work people will know him for was under his 'Blak Beat Niks' moniker. He's also known on the scene as Big Ed.
I've known him since my very early days of making music. Deli-G connected him with Southern Divide around 2004. With me hanging out at their studios so often I'd speak with him on the phone sometimes.
We kept in touch through the years and often worked on music together. Most of it never came out. A lot of it was when I was at University. He'd send me vocal ideas, and I'd mess around with some music. It was a very creative time and was how I learnt to write music with songs. The first song we released together was 'Free To Be Free' on Tony Records in 2009.
Talk us through this new release a little.
It's an album sampler of the forthcoming album "Peripheral Vision" with a lot of spoken word style tracks. We kept the production within the musical family, with Justin and Phil from Southern Divide, Azza K. Fingers, Harold's son, and myself. Deep Into My Sleep was the first song being made for it, and was originally meant to just be a single. Harold kept coming up with ideas faster than I could release them, so it started to turn into an EP, then eventually an album. This vinyl sampler is a selection of our favourites and we wanted to show some of the variation we have on the forthcoming album project.
There's some incredible talent on this release. Dawn Williams, have you worked with her before? What else has she done?
Yeah Dawn is amazing and has a very versatile voice. I first heard her on Josh Milan's Honeycomb release 'I'm Your Gypsy' and 'Appreciate'. I loved those songs and contacted her to do a record together. We did a song called 'Grow'. The track itself was inspired from a gig I played South Africa, and did the instrumental demo as soon as I got home. Lyrically it's something special. We're now working on a cover of 'You Can't Win' from The Wiz musical.
What gem of wisdom would you give to young producers trying to make it in music today?
I would say learn as much as you can yourself and prioritize perfecting your craft over social media and promotion. The quality of your music itself is your best promotion.
I would also advise to learn to play an instrument and develop your understanding of music theory. I see a lot of producers who cannot play anything and talk a lot about production techniques. But when you can play and express yourself musically in that way, the music itself improves dramatically and it gets easier to put your ideas down.
I was the same in my early days and lived in an area where there were almost no musicians that played the way I liked. So I decided to teach myself and study the musical side as well as the production. I spent a lot of time jamming along with my favourite tracks, trying to work out chords and scales. Although I'm no Josh Milan or Kaidi Tatham; nowhere near.
What else are you working on at the moment?
There is always a lot going on. There's another project with Turbojazz forthcoming, I'm working on a remix for Frankie Feliciano, a track for Boogie Café Records for a great guitarist from South Africa called 'Shamrock'. There are too many other things to mention.
Where can we catch you playing next?
I'm playing next in Bristol at a new broken beat event some friends of mine started called 'A Movement' at The Cloak and Dagger. That's on Easter Thursday 14 April 2022.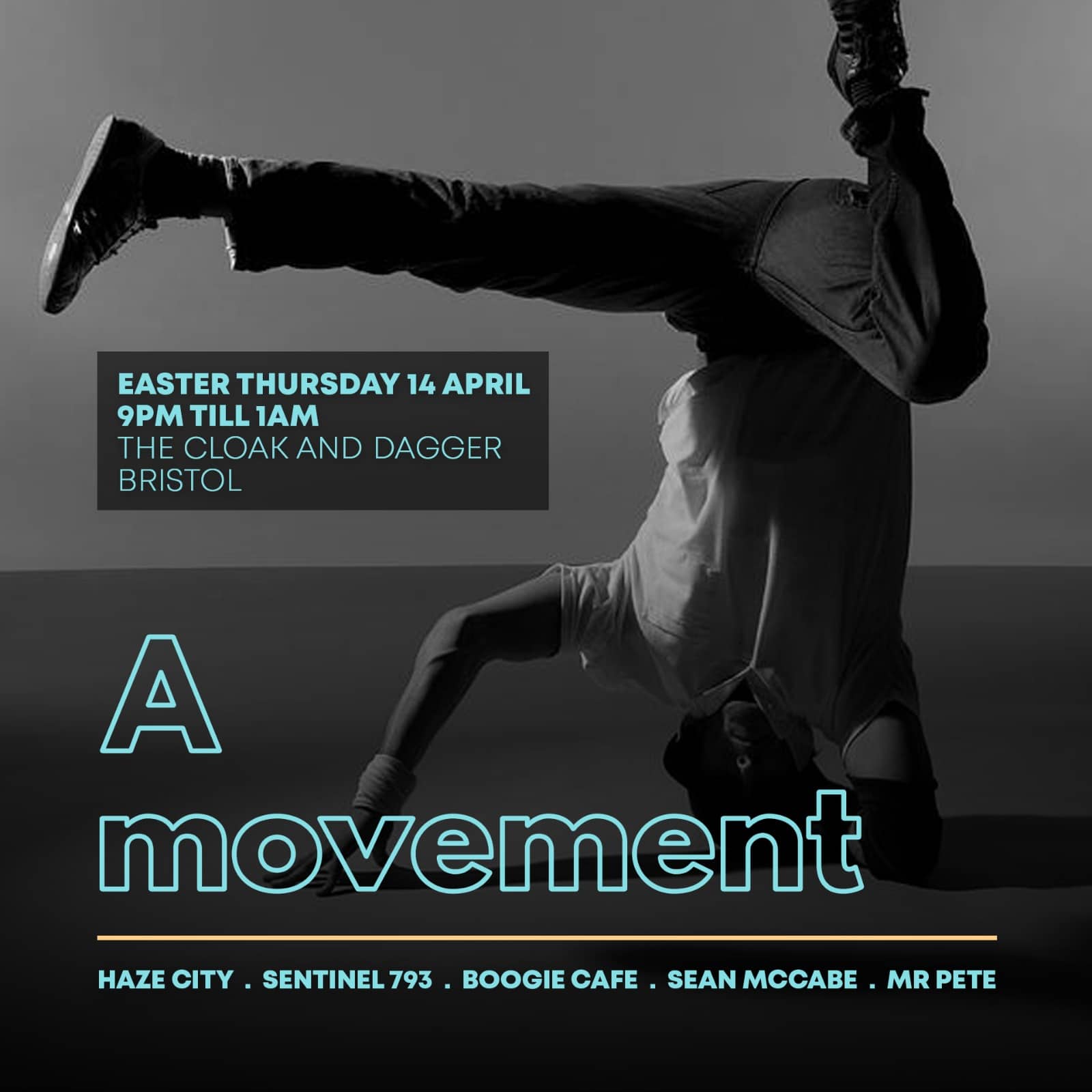 What do you do when you're not making music? How do you relax?
I'm usually playing with my son, doing things like building lego and drawing. To relax, I practice Tai Chi when I get the time. I do occasionally enjoy a late night Netflix series binge, like most people. Mostly into Sci-Fi, Anime, and Martial Arts movies and Space documentaries.
You've spent most of your adult life making beats. If you hadn't taken this path, what do you think you might have done instead?
I always wanted to be a graphic designer, and I kinda do a bit of that on the side anyway. But I probably would have put a lot more time and passion into it and would have likely taken up illustration. That's where I was heading before music took over.
For more info please check:
Sean McCabe Facebook: https://www.facebook.com/seanmccabemusic/
Sean McCabe Soundcloud: https://soundcloud.com/seanmccabe
Sean McCabe Instagram: https://www.instagram.com/seanmccabemusic/
Sean McCabe Twitter: https://twitter.com/seanmccabemusic
Good Vibrations Music Facebook: https://www.facebook.com/good.vibrations.9210/
Good Vibrations Music Soundcloud: https://soundcloud.com/goodvibrationsbristol
Harold Matthews Jr Facebook: https://www.facebook.com/hmattjr
Harold Matthews Jr Instagram: https://www.instagram.com/aka_big_ed/
Tags:
Good Vibrations
,
Harold Matthews Jr
,
Sean McCabe
,
soulful house