LV Selectors 52 – Airport Society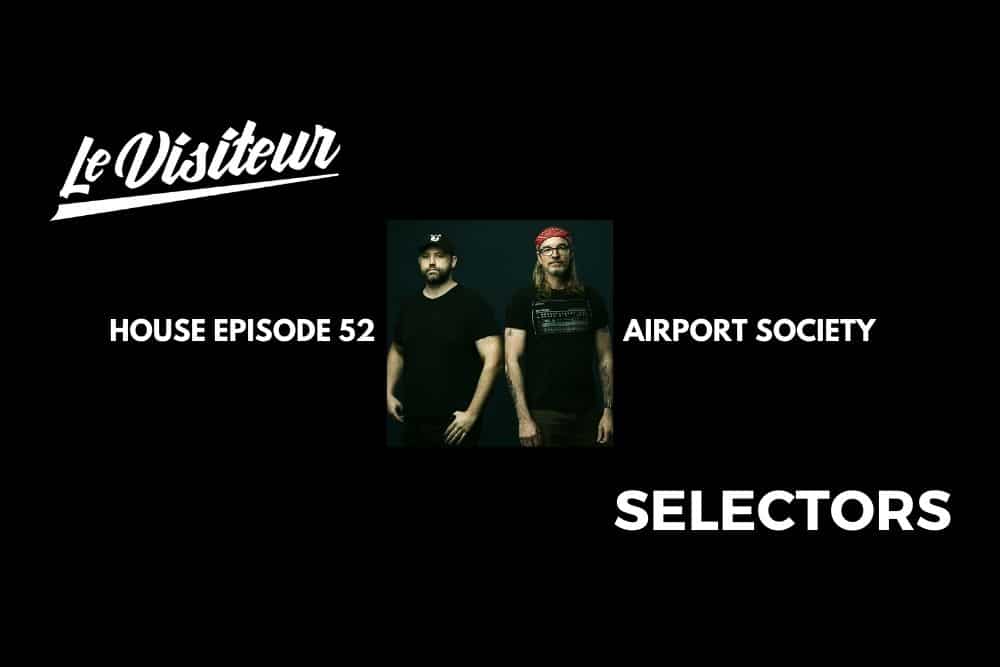 LV Selectors 52 – Airport Society
Like what you hear? To help support LV Online buy us a coffee via Ko-FI. Click HERE
Detroit's Airport society have been working together on and off for 20 years as the heads behind Beratta Music. They have also been behind a handfull of dynamite EP's over those years too. This is a duo who very much believe in quality over quantity so it is well worth making sure you are all over it when they do drop a release.
They have a sublime 12″ Life Like coming out on the 20th May featuring the vocals of Demetrius Carrington. Life affirming and very much espousing the musical soul of their native Detroit it's an EP which will fly out of the door when it lands and with the vinyl limited to 100 copies only it's a must buy asap type release. Check out the premier of the instrumental from the mix below which we premiered here.
To celebrate the release they put together this classy mix for us touching on everything from Detroit and deep house to disco infused strings and soulful edges it's a wonderful journey.
We had a quick chat to them about the mix.
What can you tell us about the theme of the mix?
With this mix, we wanted to go a bit more into the deep disco side of house with some vocals and overall, just a good vibe.
How does the style of mix here compare to how you would approach a live DJ set?
The way we approach a like set it – we don't limit ourselves to just one genre. We both enjoy just playing to the crowd keeping things lively and interesting across various forms of house and deeper stuff.
Which other artists DJ mixes do you find yourself coming back to time and again and do you have a favourite that you gravitate towards?
I listen to a ton of mixes! Here are a few of my favs:
I'm a huge fan of Kerri Chandler and his back to the raw show
I also find myself going back to this amazing mix that Mike Huckaby did
Danny Tenaglia did on Digweed's Transitions show, which was a rare live set from Brighton… this is definitely a fav
Grab Life Like on Vinyl and digital via: https://berettamusic.bandcamp.com/album/life-like-ep-feat-demetrius-carrington
For more info please check:
Beretta Music Facebook: https://www.facebook.com/berettamusic
Beretta Music Soundcloud: https://soundcloud.com/berettamusic
Beretta Music Instagram: https://www.instagram.com/berettamusicdetroit/
Brian Kage Facebook: https://www.facebook.com/briankage
Brian Kage Soundcloud: https://soundcloud.com/kage
Brian Kage Instagram: https://www.instagram.com/briankage/
Brian Kage Twitter: https://twitter.com/briankage
Ryan Sadorus Facebook: https://www.facebook.com/sadorus
Ryan Sadorus Soundcloud: https://soundcloud.com/ryansadorus
Ryan Sadorus Instagram: https://www.instagram.com/ryansadorus/
Tags:
Airport Society
,
Beretta Music
,
Deep House
,
Detroit House