LV Selectors 53 – Tone Control [Wolf Music]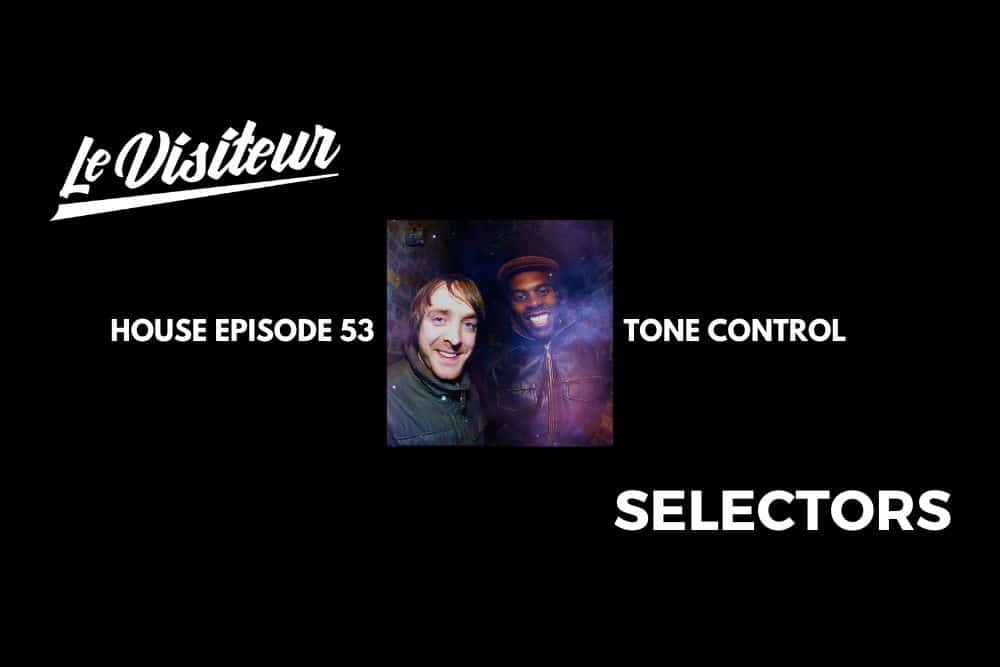 LV Selectors 53 – Tone Control [Wolf Music]
Like what you hear? To help support LV Online buy us a coffee via Ko-FI. Click HERE
London's Tone Control are fast completing their second decade in the game, across those years they have built an incredible following for their enigmatic and atmosphere laden house music claiming no other than Kerri Chandler and Theo Parrish among their supporters for both their original tracks and their Tone Control Music label releases. Their label too is held in high esteem and has also seen support from Tony Humphries and the late great Frankie Knuckles among a host of DJ's and music lovers across the globe.
Their latest release see's them hook up with the always fabulous Wolf Music for a re-release of their classic 2005 single 'Illusion' sporting none other than Detroit legend Theo Parrish on remix duties. Theo has duly turned in one of the remixes of 2022 so far. You can check out our re-up of the original version of the track below and our review of the release here.
We asked Tone Control up to the LV decks to craft a mix for our Selectors Series and they have delivered a scintillating collection of classic and current house music, it's a serious mix which you can check above.
Ahead of a full interview which we have incoming with Tone Control we had a quick chat to them about the mix.
What can you tell us about the theme of the mix and what are some of the key tracks for you?   
We just tried to represent some of our influences, tastes and music we're fans of across the underground spectrum. There's plenty of history with some – in our view – classics from Mateo and Matos, Mood II Swing, Moodymann and Norma Jean Bell, some exciting new music from Lord and dego, Crakazat and Ruf Dug. Plenty of great British artists represented too, like EVM128 and Thatmanmonkz. The mix covers a range of styles, years (from early 90's to 2022), its dubs, vocals, instrumentals, drama, heartbreak and romance…
How does the style of mix here compare to how you would approach a live DJ set?
Well, being shorter than we would typically play, this mix is performed from a shortlist, with an audience of one. Normally, in a live scenario, I would be taking account of the people, the time of day/night, the environment, what's working and not working in terms of making people dance. It would likely flow a bit differently as I normally play a broader spectrum of music.
Which other artists DJ mixes do you find yourself coming back to time and again and do you have a favourite that you gravitate towards?
At the moment, I listen to Stu's regular Wolf show on Balaami radio / Soundcloud. Luke Una on Worldwide FM, my old DJ partner, Matty Archer's Paradise Love Affair on Mixcloud, Tommy Rawson on SWU FM, Red Rackem on SWU FM, Craig Smith on Soundcloud, Ron Trent on NTS/Worldwide, Theo Parrish on NTS, Mr Beatnick on NTS, Danilo Plessow on Worldwide FM, Osunlade WYRB/Mixcloud…
Check some of those out here:
https://worldwidefm.net/episode/luke-una
https://www.mixcloud.com/Mattyems/
https://www.nts.live/shows/mrbeatnick
Check the full EP out via: https://www.phonicarecords.com/product/illusion-theo-parrish-remix-preorder/179630
For more info please check:
Tone Control Facebook: https://www.facebook.com/tonecontrolmusic
Tone Control Soundcloud: https://soundcloud.com/tonecontrolmusic
Tone Control Instagram: https://www.instagram.com/tonecontrolmusic/
Tone Control Twitter: https://twitter.com/tonecontrolmusi
Wolf Music Facebook: https://www.facebook.com/wolfmusicrecordings
Wolf Music Soundcloud: https://soundcloud.com/nysoul
Wolf Music Instagram: https://www.instagram.com/wolfmusic/
Wolf Music Twitter: https://twitter.com/WOLFMusic
LV Selectors 53 – Tone Control [Wolf Music] – Tracklist
Mateo and Matos – The Real Thing (KOT underground mix)
Mood II Swing – Closer (Swing to Mood Dub)
EVM128 – Dance Don't Sleep
Alexander Hope – Share (Tommy Musto New York Thang mix)
Don Carlos – Alone (Extended mix)
Tone Control – Illusion (Tone Control Mix)
Norma Jean Bell – I'm the Baddest Bitch (In the Room)
Lord and Dego – Non Negotiable
Crakazat – Beacon of Light (Maritime Dub)
Thatmanmonkz / Nikki O – Sermon
Ruf Dug x Luvscene – Make This Right
Metro Area – Caught Up
Kelly G – Keep Wondering (Kelly G Shelter Mix)
Equipment:
2 x Technics 1200
Bozak AR-4
Pioneer rmx 1000
Serato
MacBook Pro
Tags:
Deep House
,
Tone Control
,
wolf music