LV Selectors 67 – James Curd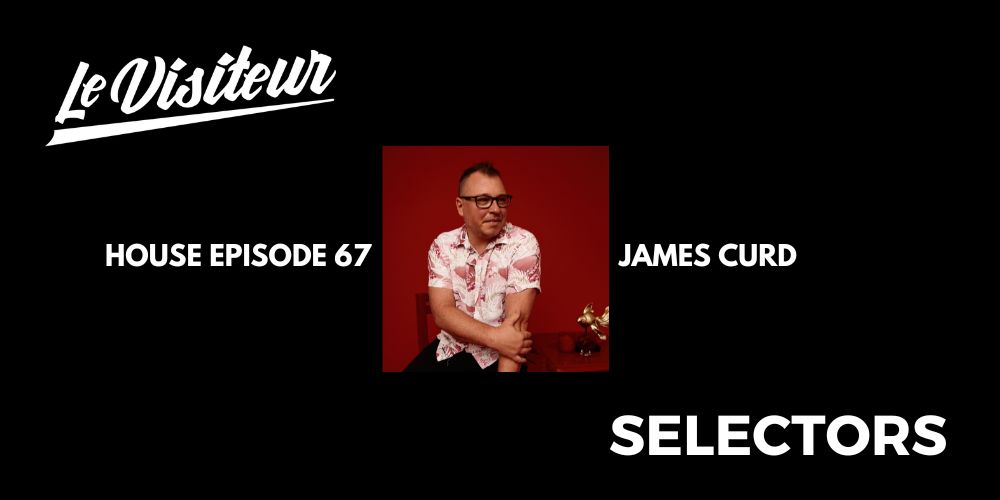 For our last artist mix of 2022 we have one of the finest house producers on the planet jumping behind the the LV decks.
James Curd needs no introduction to our regular readers. Chicago born and with that undeniable Chi-town bump throughout his music, James was behind the brilliant Greenskeepers and also the labels G-Swing and Igloo. His music from across the last 3 decades has been consistently brilliant. Making his own genres, not following others he has become a well celebrated mainstay on the scene.
His latest release see's him deliver 'Psychedelic Freak' via his own Pronto label with remixes from Tour-Maubourg, Ten Fingerz and Drop Out Orchestra whose remix we premiered a couple of days ago. You can check it below.
You can grab James Curd's Psychedelic Freak via: https://pronto-vinyl.bandcamp.com/album/psychedelic-freak
We asked James to step up to the LV decks and deliver the latest edition of the Selectors series for us and he has delivered a powerhouse house mix packed with energy and bump aplenty. If you love this as much as we do please give it a share over on Soundcloud and help us spread the love x
We have a full interview with James incoming later this week so make sure that you check back in for that. We also spoke to James about the mix.
What can you tell us about the theme of the mix and what are some of the key tracks for you?
I'm actually still buzzing from playing back to back with an old friend from Chicago Cajmere. I had a look at the songs I had on my USB that night and pulled together this mix.
How does the style of mix here compare to how you would approach a live DJ set?
My live sets are much more loose and live. I play vinyl and don't use record box for the CDJ's. So when it's a live gig I'm always doing long mixes and keeping them together. This mix is more of a catalog of music mixed together to create a vibe.
Which other artists DJ mixes do you find yourself coming back to time and again and do you have a favourite that you gravitate towards?
I'm always throwing on a mix from my Chicago crew…. Derrick Carter, Mark Farina, Diz, Gene Farris, Heather. I love DJ Harvey mixes and Dimitri From Paris too!
The mix below was a tape that I bought from Gramaphone records. I wore it out! It was what I listened to in the car on the way to the party and on the way home too!
For more info on James Curd check:
James Curd Facebook: https://www.facebook.com/jamescurdmusic/
James Curd Soundcloud: https://soundcloud.com/jamescurd
James Curd Instagram: https://www.instagram.com/jamescurd/
James Curd Twitter: https://twitter.com/jamescurdmusic
Love this? Check out more from James Curd HERE
LV Selectors 67 – James Curd – Tracklist
1 Fidde – If There's A Heaven I Wanna See It – Fidde
2 Jonasclean – Pov – Our Yunus Records
3 James Curd – Hustle & Bustle – Peppermint Jam
4 Dam Swindle – More Love – Heist Recordings
5 Black Loops & Innocent Soul – Believe In U – Stolen Goods Records
6 Milty Evans – With You – Whitebeard Records
7 Crackazat – Alfa – Heist Recordings
8 Star B – Love Will Remain – Rekids
9 Demur – Sub Trippin' – Snatch! Records
10 Jonasclean – Lost My Track – Our Yunus Records
11 Felipe Gordon – Impresiones Acidas – Clone Royal Oak
12 James Curd – Psychedelic Freak (Mushroom Mix) – PRONTO
13 James Curd – I Am One, I Am Many – PRONTO
14 James Curd – Shaking It Out – Unreleased
15 Tiptoes – Techno Woo – SlothBoogie
Like what you hear? To help support LV Online buy us a coffee via Ko-FI. Click HERE
Tags:
James Curd
,
Pronto