12 Deep House Dance-floor Destroyers by Massiande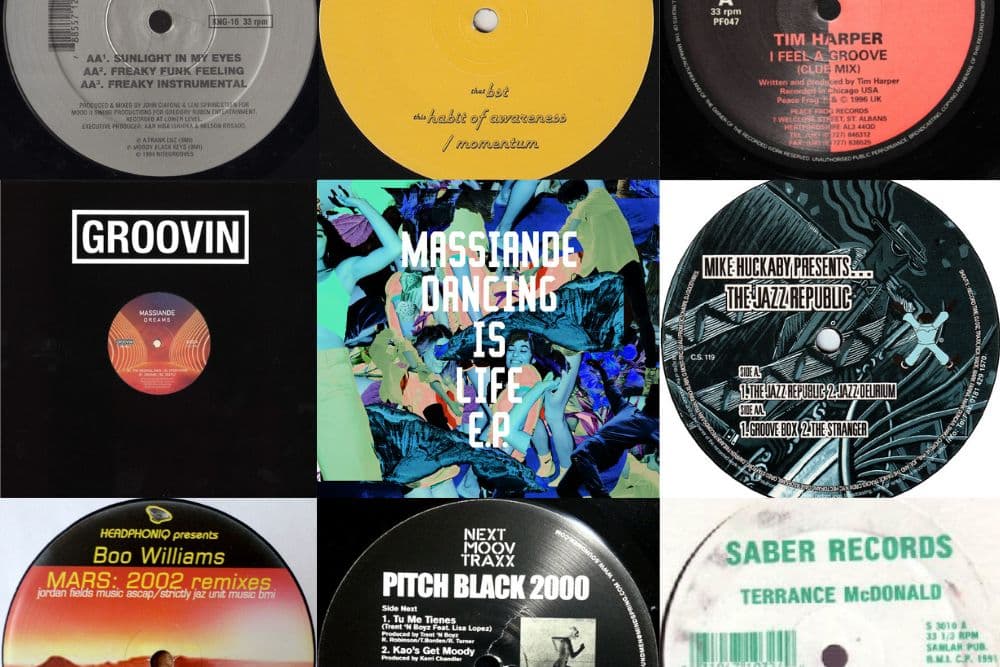 With a delight of a new EP out on Freerange Records 'Dancing is life' Chilean producer Massiande is closing out 2022 on a real high. Featuring four tracks of delicious deep house, with every track a dancefloor cert, it's one of our favourite releases of the year.
You can check out Focus from the EP below and you can grab the EP here: https://massiande.bandcamp.com/album/dancing-is-life-ep
To celebrate the release Massiande put together 12 of his favourite Deep house jams for us. Here he chats about the chart.
Massiande: "Since I love classic Deep House and I study our genre so much, I've made a list of Deep House classics rather than newer songs, just because there's always so much great House music to discover. I'm sure you'll find something here you've never heard before!"
Casey Tucker – BST
Casey has some intense deep stuff, even blending it with acid bass sounds. It's amazing.
Boo Williams – Mars (Demarkus Lewis Remix)
A hidden gem! It's from a vinyl only release of Boo remixes in the early 2000s, all deep goodies!
Dirty Harry – Deep in Toronto
Super deep old school stuff with a big bass sound.
Solid Gold Playaz – U Dream My Reality
I'm a big fan of SGP, love pretty much all their music.
Mike Huckaby – Jazz Delirium
A really hypnotic loop of jazzy sounds!
K-Hand – 2 Low Key
Big big track from miss Kelli!
Mood II Swing – Sunlight In My Eyes
So many to choose from with M2S, right? You really have to play this live / loud to see how great it is!
Urban Culture – The Wonders Of Wishing (For You)
Ashoo shoo-well! An uplifting Carl Craig classic on his House side. I miss him making House records.
Rohan Delano – Inflight
Hoooo this is low in BPM but high on soulful energy! 1991 tune!
Jovonn – Jessie's Speech
I'm giving you a secret weapon right here, haha, because I don't see many people listing this Jovonn track when talking about him. Gospel goodness.
Terrance McDonald – Mind Over Matter
A great Chicago House classic! I'm thankful to be friends with Terrance as well 🙂
Originally released in 1991 on Saber, a Trax sublabel. And recently re-released by our good dutch friends of MOS Recordings!
Tim Harper – Lake Shore Drive
This is one of my favorite House tracks ever, crunchy, very personal and powerful. I love it.
Massiande – The Original Man
With much modesty, I'm adding this additional song, a recent of mine, just because it's related to the sound of this list. I hope you know it already 🙂
Lastly, I hope you enjoy "Dancing is Life"!
For more info on Massiande and Freerange Records please check:
Massiande Facebook:  www.facebook.com/Massiande/
Massiande Soundcloud:  http://www.soundcloud.com/massiande
Massiande Instagram: https://www.instagram.com/massiandehousemusic/
Massiande Twitter: https://twitter.com/Massiande
Freerange Facebook: https://www.facebook.com/FreerangeRecords/
Freerange Soundcloud: https://soundcloud.com/freerangerecords
Freerange Instagram: https://www.instagram.com/freerangerecords
Freerange Twitter: https://twitter.com/freerangerec
Love this? Check out more from Freerange Records HERE
Tags:
freerange records
,
Massinade