LV Selectors 68 – Turbojazz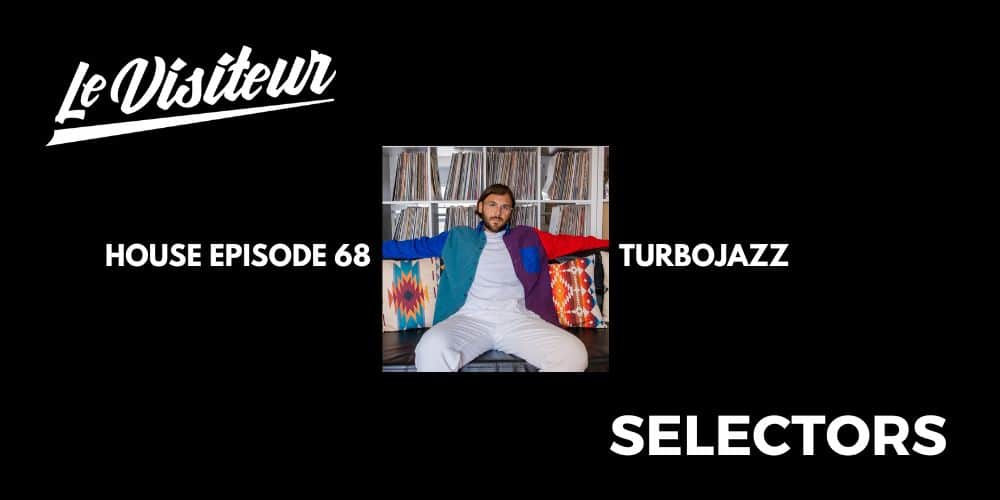 Milan's Turbojazz is currently celebrating two decades in the music business with the release of his rather sublime album Whateverism. It's a journey through all the sounds and genres which have shaped his now celebrated musical output including Nu Jazz, Soul and House from deep to broken beat. It's a wonderfully rich release.
To bring his musical vision to life Turbojazz has enlisted some incredibly talented artists including Dave Giles II, of Honey Dijon Work and Beyoncé Cozy fame,Detroit's Nikki O who has regularly worked with Moodymann, UK house don Sean McCabe and Japanese producer Brisa from Bastard Jazz fam. Also lining up are Sri Lankan/Neapolitan singer Sara Vanderwert, Italian-Venezuelan vocalist Arya, Losangelino rapper Demetrius Rhymes and long-time collaborator Veezo. It's an album brimming with talent who have delivered on every count
You can check it out here: https://www.juno.co.uk/products/turbojazz-whateverism/920979-01/
To celebrate we asked Turbojazz to step up to the LV decks and he has done us proud with a mix which also taps into the many layers of his musical tastes. This is a seriously classy mixtape
You can check the full Tracklist below.
We also had a quick chat with Turbojazz about the mix:
What can you tell us about the theme of the mix and what are some of the key tracks for you?
For you guys I prepared something special!! I finally get over my anxiety of playing my own music and I've put together a mix of the most significant tracks I released in the latest 10 yrs. And you know what? They sound good.
How does the style of mix here compare to how you would approach a live DJ set?
I really love to put together mix shows. Its like a liberation or a photography of that moment of my journey and sounds like saying something different every time. Instead, a live dj set reflects the energy of the ballroom for me. I always improvise to find the right journey to get people into. And let me tell you, people should understand that… mix shows are for listening pleasure 😉
Which other artists DJ mixes do you find yourself coming back to time and again and do you have a favourite that you gravitate towards?
Well, I grew up digging mix shows of Tony Humphries on his Yelloworange or listening cassette tapes of the Italian 90s house golden age in my Walkman. Nowadays I have my routine during the week check the shows of Gilles Peterson, Kid Fonque, Lefto and Melvo Baptiste.
I'd you suggest to listen to this mix by Kid Fonque bringing the freshest sound every time.
For more info on Turbojazz please check:
Turbojazz Facebook: https://www.facebook.com/tommyturbojazz
Turbojazz Soundcloud: https://soundcloud.com/turbojazz
Turbojazz Instagram: https://www.instagram.com/turbojazz/
Turbojazz Twitter: https://twitter.com/TommyTurbojazz
LV Selectors 68 – Turbojazz Tracklist
Turbojazz – Please U feat. David Blank (EVM128 remix)
Turbojazz – The Glow
Jimpster – This Thing feat. Rich Medina (Turbojazz & Sean McCabe Remix)
Turbojazz – It's On (Kenny says)
Turbojazz – Stay Balanced
Turbojazz – Bara Bara (Rework)
The Layabouts – As Long As You Believe feat. Omar (Turbojazz & Sean McCabe Remix)
Turbojazz – Constellated Ceiling
Turbojazz – Two
Turbojazz T-S-O-S (The Same Old Shiet)
Turbojazz – Rewind (Broke One remix)
Like what you hear? To help support LV Online buy us a coffee via Ko-FI. Click HERE
Tags:
Turbojazz