LV Vinyl Vaults – Nuyorikan Soul [Talkin' Loud]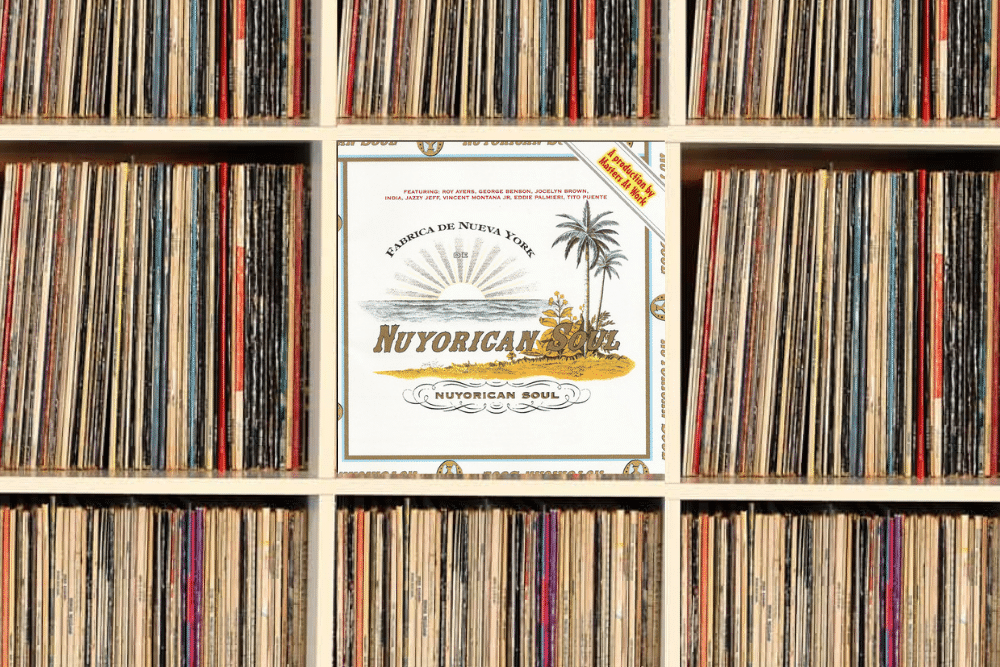 LV Vinyl Vaults – Nuyorikan Soul [Talkin' Loud]
Released in 1996 on Gilles Peterson's Talkin Loud imprint, Nuyorican Soul saw Masters At Work producers Kenny 'Dope' Gonzales and 'Little' Louie Vega bring together an all star cast for what is a truly spellbinding album. It was definitely one of the moments that led me towards a life in music.
The collaborator list for the album is a true who's who of some of music's most incredible performers including George Benson, Jocelyn Brown, Roy Ayers, Tito Puente & Vincent Monana Jr. They worked extensively with a huge cast of live musicians to give the whole project a beautifully warm and invigorating feel.
The track list was a combination of originals and scintillating covers. Many of the songs also saw full single releases which led to the album having a huge impact in both clubs and on radio for the next couple of years.
Stand-out moments come in the form of their rework of Rotary Connections I am the black gold of the sun featuring an outstanding vocal performance from Jocelyn Brown. She would also give one of her all time best vocal performances on It's Alright, I feel it which was one of the club smashes of summer 1997.
You Can Do It (Baby) saw George Benson lay down an incredibly soulful vocal performance perfectly balanced by some brilliant guitar work and wonderful production which allowed both to breath and give an incredible raw power.
Likewise on their rework of Roy's Ayers Sweet Tears they crafted a hypnotic swirling house track. It was another favourite of DJ's on release.
Possibly my most played DJ track from the album was their rework of Salsoul Orchestra's Runaway which was originally performed by Loleatta Holloway. For the album India stepped in on vocal duties and made the track her own which in itself is a phenomenal achievement. Praise also goes to Mousse T for a brilliant remix which also helped this one on to become a huge club smash. Runaway topped both the US Billboard charts and the UK dance charts in 1996 as a prelude to the album.
Nuyorican Soul was a vessel for the jazzier and more soulful sounds of MAW but still with a keen eye on the dance-floor. It's a timeless album which flows perfectly from start to finish.
For me it's a masterpiece of house and disco production.
Track it down and give yourself an hour with no interruptions to really appreciate it.
Masters At Work Facebook: https://www.facebook.com/MastersAtWorkOfficial
Master at Work Instagram: https://www.instagram.com/masters_at_work_official
Tags:
Master At Work
,
Nuyorikan Soul
,
Talkin' Loud