LV Premier – Madeeha, Sean McCabe & DJ Mixjah – Still Standing Here (Sean McCabe Remix) [Good Vibrations Music]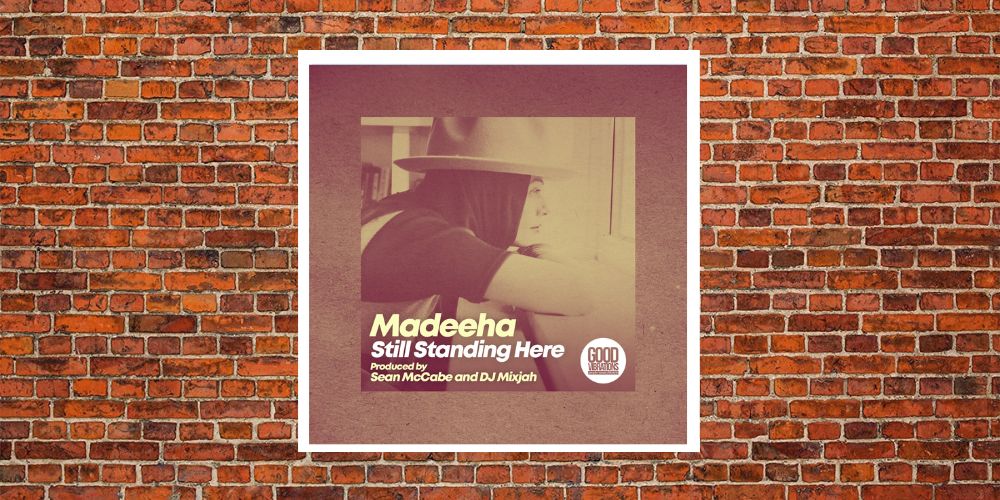 Sean McCabe is a producer we love here at LV. He always delivers the highest quality cuts and his remix of Madeeha's Still Standing Here on his own Good Vibrations music is no exception. Smooth and delightful and with a great backstory it's one of the Soulful house cuts of the year to date for sure. Combining an afro edged backing track with Madeeha's heart warming vocal delivery this one deserves all the plaudits, and plays, that it gets.
Madeeha originally delivered the vocal to Bristol's DJ Mixjah as an idea via a voice message for the track "Still Standing Here". He approached his friend Sean McCabe to work on the idea and they crafted a track around the voice note which proved to be so perfect that they kept it rather than re-recording in a studio. It's a true testament to Manchester's Madeeha's vocal skills which she has developed as a sound healer whose style "emanates a celestial and soulful essence, carrying an ethereal quality."
Sean would later remix the track into the version I am premiering today which is deeper yet equally as euphoric as the original Broken beat version. Both mixes are stunning.
Grab the release via: https://www.traxsource.com/title/2039305/still-standing-here
For more info on Sean McCabe, DJ Mixjah, Madeeha and Good Vibraions  please check:
Sean McCabe Facebook: https://www.facebook.com/seanmccabemusic/
Sean McCabe Soundcloud: https://soundcloud.com/seanmccabe
Sean McCabe Instagram: https://www.instagram.com/seanmccabemusic/
Sean McCabe Twitter: https://twitter.com/seanmccabemusic
DJ Mixjah Facebook: https://www.facebook.com/DJMixjahUK
DJ Mixjah Instagram: https://www.instagram.com/djmixjah/
Madeeha Facebook: https://www.facebook.com/profile.php?id=100070158853327
Madeeha Instagram: https://www.instagram.com/madeehamubarak/
Good Vibrations Music Facebook: https://www.facebook.com/good.vibrations.9210/
Good Vibrations Music Soundcloud: https://soundcloud.com/goodvibrationsbristol
Love this? Check out more from Sean McCabe HERE
Like what you hear? To help support LV Online buy us a coffee via Ko-FI. Click HERE