Madou – Top 10 Inspirational Albums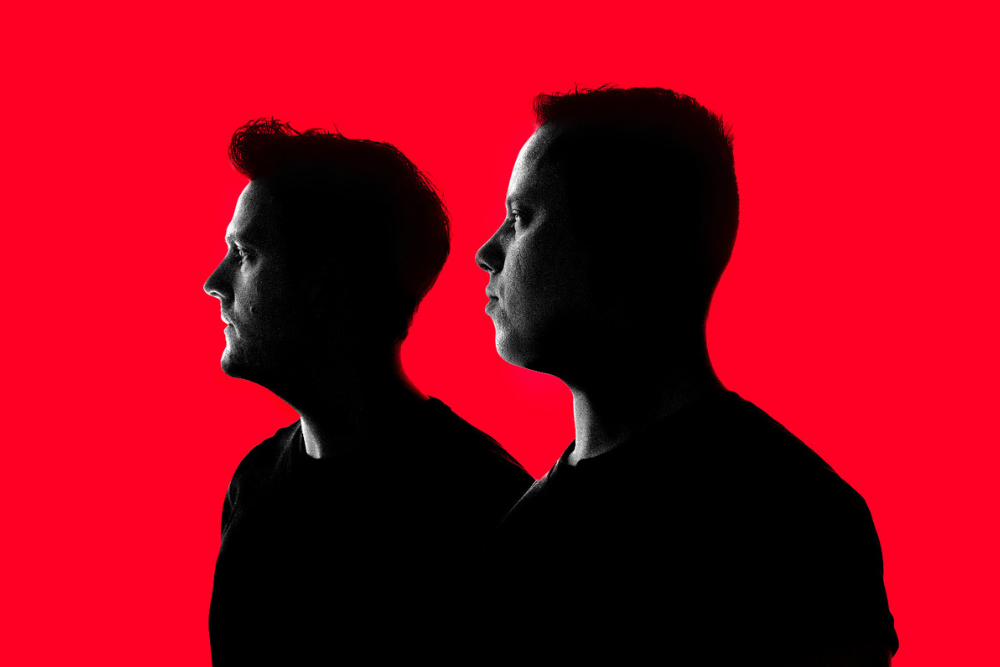 Madou – Top 10 Albums Which Have Inspired Us
Based in Belgium Madou are producers Jochen Sablon and Vincent de Boeck. Their debut 'Nowhere Else' back in 2017 was picked up by Skrillex for his Nest label and saw heavy support from The Magician via his Magic Tape Series, Giles Peterson, DJ Target and a whole host of respected DJ's. Follow up singles on their own Lekker label would see a similar level of success leading to them signing their latest track 'Odo Island' to heavyweight London label Needwant.
Odo Island is a smooth slice of cinematic house music, packed with verve it's sees grand synths sitting atop some great drums as it glides majestically onwards. You can check it down below. It's a track which stands out in the originality stakes.
We spoke to Jochen and Vinvent about the albums which have inspired them as they got into production. It's a great list taking in everything from hip-hop to jazz funk to electronica. Something for every mood.
Booka Shade – Movements 
'Movements' was probably the first real electronica album I learned to appreciate in it's entirety. Yeah, for sure there was 'Da Funk' by Daft punk, or 'Devil's Advocate' by Dave Clarke (and man, I enjoyed that one too) and many others before that, definitely! But I feel like Booka Shade gave me the first insight into what an electronica album should sound like out of the Club, how diverse it could be. Together with a great live show that was extremely dance-able but at the same time didn't feel like a club performance, it pulled me away from a lot of raves and clubs into the gig going scene. To this day I still vividly remember Pukkelpop, it must have been 2007, their live set was truly epic.
______
Beastie Boys – Hello Nasty (Capitol – 1998)
Probably not the most iconic album by the Beastie Boys. I got it from my "step" grandmother (if I can call her that) for Christmas and I still remember the moment I got it. It was this album that got me into Hip-Hop for the first time, and I've been into it ever since and still play it from time to time. It has all the well known tracks like 'Intergalactic' and 'Body Movin', but my favorite track on it is 'Song for Junior', a smooth latin inspired track. It's sits a bit weird in the tracklist, but then again… it's the Beastie Boys.
______
Shakarchi & Stranéus – Steal Chickens From Men And The Future From God
A great discovery from last year! In the category of "sample based" music Jaar's project Against All Logic was one of my favorites of 2018, but this one was just that little bit fresher. Released on Studio Barnhus (also home to some great names like Axel Boman, HNNY, Baba Stiltz, and Kornél KovácsI) I didn't know anything really  about the Swedish duo before this album actually, but it got some heavy rotation fhere, it's a great album to listen to whilst travelling, or to play on a cosy sunday afternoon with some fresh filter coffee.
______
Moderat – II
I first learned about Moderat through their album cover, I had been following the work of artist Charles Burns for a while when I saw his artwork for Moderat, so I had to listen to the album. 'II' is definitely my favorite Moderat album. I've probably played this one at least a 100 times, the Modeselektor/Apparat combination is a match made in heaven. Combined with their live shows they are – in my opinion – the best alternative electronica band out there. To be honest I'm a big fan of all Monkeytown releases, Fjaak, Dark Sky in particular.
______
Weval – Weval
A great album by our Dutch neighbours, Weval. Their minimal drum/percussion sequences, dreamy and slightly distorted synth arpeggios matched with small vocal bits creates a very unique sound. It's great to listen to at home, but on stage they get into this long improvised version of the tracks, which turns them into very danceable material. Actually I must see when they're next in town! I can't wait for their new stuff that's coming out real soon.
———————————————–
Thundercat – Drunk 
Jazzy, funky, sophisticated and just the right amount of weird. This album is Thundercat at his best. It also brings together so many great collaborators and in some way manages to make them stand out within the Thundercat sound and vibe.
_______
Hudson Mohawke – Butter
I remember when this came out, there was a pretty big hype around it. Those offbeat drums, in your face synths and occasional happy hardcore references made it into a bit of a statement, bridging hip hop, electronica and so much more. I still get excited and feel an adrenaline boost when I listen to it. One of those albums that just gets you going.
_______
Jamie xx – In Colour 
What's left to say about this one? For me, this is a collection of tracks that embody just how interesting electronic music can and should be. I get goosebumps every time I listen to 'Gosh'.
_______
Burial – Burial
Intricate drum patterns and a swampy dark mood. There's something about Burial and the vibe of these tracks that again and again and again keeps drawing me back to it. One of those albums that you can really get sucked into and get locked in a certain mindset listening to it.
_______
BADBADNOTGOOD – IV
I've been closely following the new jazz movement that's been happening the last few years and this particular album is not just a classic of the genre but probably my favourite of the lot. I love how they manage to navigate that line between catchy themes and smart rhythms and how they bring pop and hip hop into it.
Tags:
Badbadnotgood
,
Beastie Boys
,
Booka Shade
,
Burial
,
Hudson Mohawke
,
Jamie XX
,
Madou
,
Moderat
,
Shakarchi & Stranéus
,
Thundercat
,
Wval