LV Premier – Marcel Vogel & Lyma – Flame On [Boogie Angst]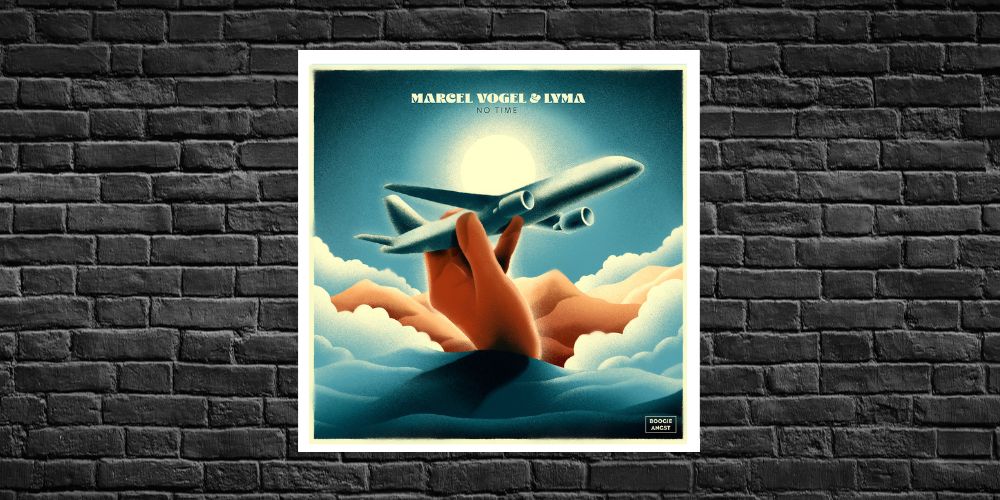 Marcel Vogel has long been an LV favourite and here he continues to delight with his burgeoning collaboration with vocalist LYMA. Following up on their gleaming Games Change EP and the recent release of pulsating gem Free Time, all via Boogie Angst, this week sees them deliver the No Time EP. Featuring previous single Free Time as lead track, it's a scorching EP packed with a delicious low slung funk, analogue synths, urban soul and a general thumbing of the nose to convention.
Featuring five distinct tracks which are both in equal measures playful and elegant the No Time EP further strengthens the duo's street chops delivering a gospel of heartfelt soul.
Our premier today from the EP is Flame On with it's loopy swing heavy percussion and a wonderfully warm bassline which plays the perfect foil to LYMA's sizzling vocals.
The EP lands this Friday, 18th August, and I highly recommend tracking it down at your earliest convenience as it is highly likely to be one of the EP's of 2023.
Grab it via: https://boogieangst.lnk.to/NOTIME
For more info on Marcel Vogel and Boogie Angst check: 
Marcel Vogel Facebook: https://www.facebook.com/DJMarcelVogel
Marcel Vogel Soundcloud: https://soundcloud.com/marcelvogel
Marcel Vogel Instagram: https://www.instagram.com/marcel.vogel/
Marcel Vogel Twitter: https://twitter.com/MarcelVogel
Boogie Angst Facebook: https://facebook.com/boogieangst
Boogie Angst Soundcloud: https://soundcloud.com/boogieangst
Boogie Angst Instagram: https://www.instagram.com/boogieangst/
Boogie Angst Twitter: https://twitter.com/boogieangst
Boogie Angst Bandcamp: https://boogieangst.bandcamp.com
Love this? Check out more from Marcel Vogel HERE
Like what you hear? To help support LV Online buy us a coffee via Ko-FI. Click HERE
Tags:
Boogie Angst
,
LYMA
,
marcel vogel