Marcel Vogel's Lumberjacks In Hell (BBE) – Album review and Commentary from Marcel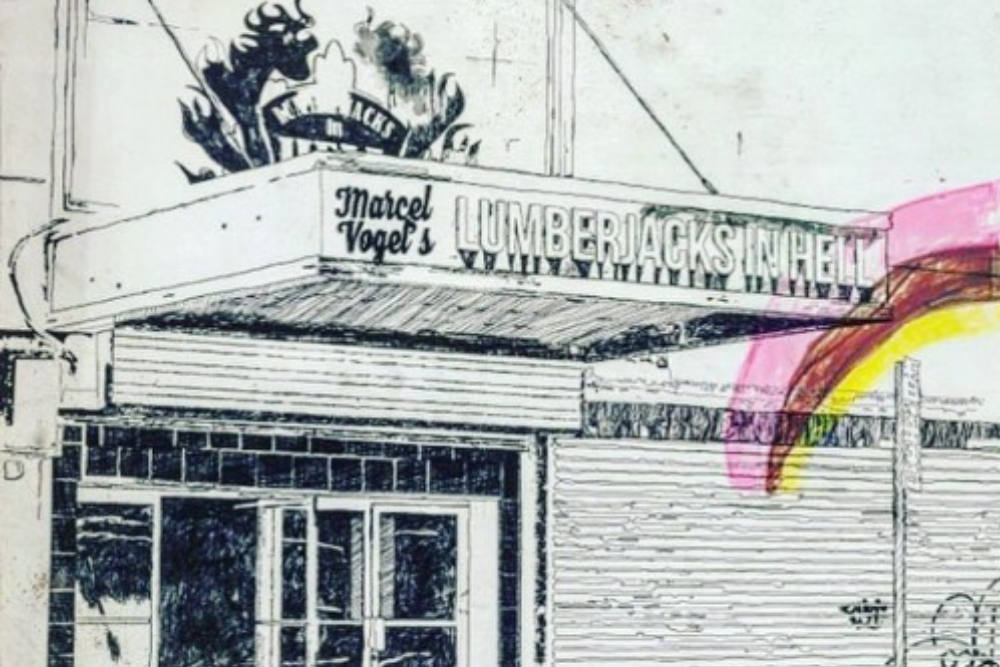 Marcel Vogel's Lumberjacks In Hell (BBE) – Album review and Commentary from Marcel
We have been long time fans of Lumberjacks in Hell, over the last couple of years they have released some of the finest house and disco around. This is a label which consistently finds the coolest new artists to work with but which still finds tracks which are completely accessible and dance-floor friendly. It's an extremely fine line to negotiate and one which very few label A&R's have been able to compete with.
After a string of first class releases in 2018 including EP's with Alma Negra, Andy Compton & Shamrock, Konig Saatgut and of course label boss Marcel Vogel they have just released an incredible album in conjunction with legendary UK label BBE. A perfect collaboration for both labels.
You can check out the Soundcloud sampler below to get a flavour of what to expect from the 11 track album which features some of the hottest artists out there including blog favourites Jonna, Krewcial & Seven Davis Jr.
We asked label boss Marcel for a little bit of background on the album. There is also a full album review from LV Online below.
Marcel Vogel – The story behind the album.
"Hey guys. Ok let me try to make it as entertaining as possible. I met Pete during DEMF a couple of years ago. First at a friends house, then at Marcellus Pittman's party. BBE meant a lot to me as so much of their work is just classic material that has inspired a lot of the work I do with Lumberjacks. Pete has always been a gentleman and we stayed in close contact. Usually either of us trying to meet the other in either Berlin or London or Amsterdam while Pete usually was in another of these cities or globetrotting in New York or Ghana. That guy is not easy to catch.
Not too long ago I got that SMS: do you wanna do a comp for BBE? Needless to say I had been secretly waiting for that. Sooner or later I would have approached him about it. BBE is as classic and iconic as it gets. It has always been a secret dream to work with them. Maybe one of five labels on my shortlist that I would love to collaborate with sooner or later.
Pete gave me free reign to come up with a concept. So I did what I do best and A&Red like a mad man. There is no secret really. This is what I've been doing for the past 8 years. Coming up with cool projects that make myself happy and reasonnate with a bunch of heads. Music to dance to.
It's a bit of a love song to my baby Lumberjacks in Hell. Even though we had a couple of hits people don't always realize what's what and that we are behind them. So the collaboration with BBE is also meant to introduce us to circles beyond our loyal fan base."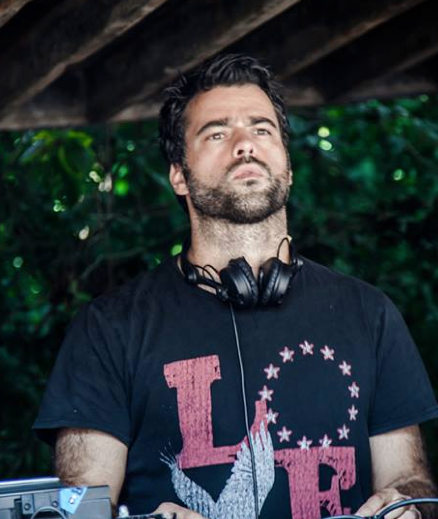 Album Review
To say the stake are high on this one for us is an understatement. Lumberjacks in Hell is one of our favourite labels of the last couple of years whilst BBE is a label that we grew up with as DJ's picking up many of their compilations over the years. From John Morales to Dimitri From Paris to Roy Ayers from Disco to Soul to heavy Funk to Reggae BBE have brought out some killer comps.
Thankfully this is another in that line of indispensable releases. Firstly it looks amazing, the cover illustration is super eye catching. Across the different formats the album is packed with 14 killer cuts from some of the coolest artists working today along with a non stop mix by Marcel
Opening up with Giovanni Damico's percussion and synth packed 'Even The Stones' it sets a strong pace. Track 2 'Beam Me Up's 'Rabbits Foot is a funk masterpiece, this is a track to move any danccefloor. Track 3 'Goodness' by the brilliant Ant La Rock loops up an earworm vocal over some heavy club ready house beats throwing in a bubbling bassline to add some club might.
Side 2 kicks of with Funk Butchers 'Check The Flow' a deeper house cut with atmospheric vocals. Seven Davis Jr's 'Get To Know Me' is another top class house cut. It takes you by the hand and guides your straight to the front of the dancefloor. Krewcial's 'Over' sees this super artist back in deeper house territory, its packed with groove and drama.
Side 3 kicks off with the broken beats of Boogie Nite's 'Jazz A Nova' a track which shakes the speakers with cool keys and a fluid baseline. Reece Johnson's 'Neyt Life' is a straight up gospel stomper, the sort of track you play at the end of the night as the lights come up and the crowd cheers. Joel Holmes 'Outer Life' is a 70's disco funk anthem the sax solo is a hook which doesn't let go.
Heading over all too soon to side 4 we find the irrepressible Jonna in killer form with the atmospheric 'Everyday', a track which scores high on the ridiculously cool meter. Final track Frawl's 'Be good To Me' pairs huge beats with gospel diva goodness.
The CD and digital download also features killer cuts from Nachtbreaker 'Jared Fogel' and Harry Wolfman 'Ava' are deep both deep and haunting. Gospel killer 'Lord I'm trying' by Tom Noble is on the vinyl and via digital. It is one of the best tracks we have heard in 2018. All are available via digital download.
A first class compilation go out and buy it!
To Buy Marcel Vogel's Lumberjacks in Hell click HERE
For More info on Lumberjacks in Hell check:
Facebook: https://www.facebook.com/Lumberjacks.in.Hell/
Soundcloud: https://soundcloud.com/marcelvogel
Tags:
Ant LaRock
,
bbe
,
Beam Me Up
,
Boogie Nite
,
Funk Butcher
,
Giovanni Damico
,
Harry Wolfman
,
Jonna Iliffe
,
krewcial
,
lumberjacks in hell
,
marcel vogel
,
Reece Johnson
,
seven davis jr
,
Tom Noble