LV Selectors 66 – Massiande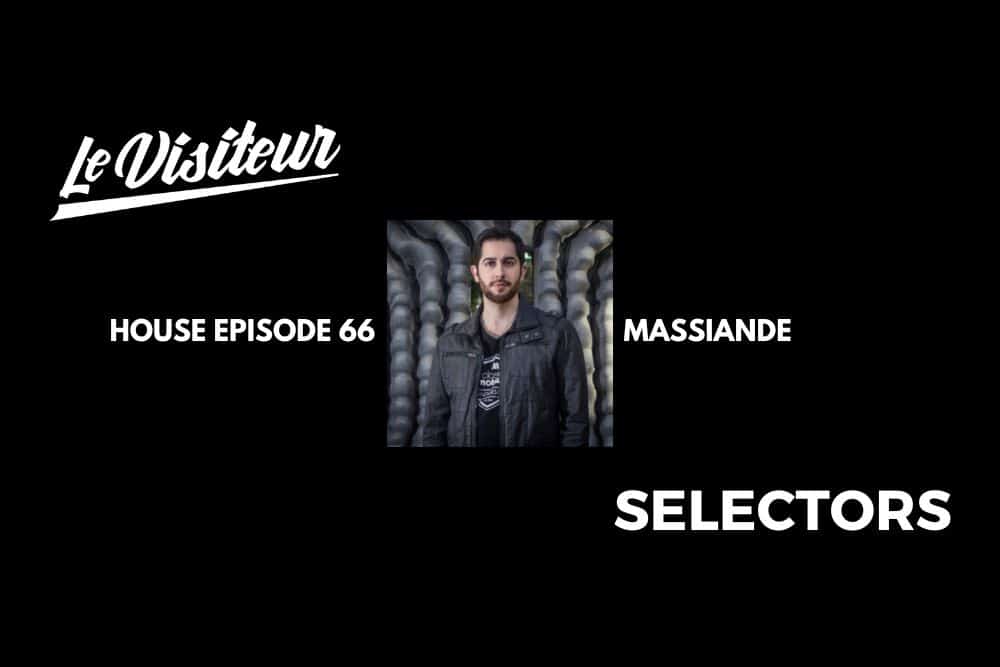 With a brand new EP out via Freerange Records Chile's Massiande is making some serious moves right now. For a producer who has consistently delivered excellent music via the likes of Ibadan, Midnight Riot, No Fuss, Toolroom and MOS this is perhaps his most complete release to date.
Comprising four tracks of beautifully produced house music, it's a must have EP as we close out 2022. You can check out Focus from the EP below and grab the EP via: https://massiande.bandcamp.com/album/dancing-is-life-ep
To celebrate the release we asked Massiande to step up to the Le Visiteur decks for our selectors mix series and he did not disappoint, delivering a mix packed with evocative and energetic house music, just the way we like it. Check it out above.
We also chatted to him about the mix
What can you tell us about the theme of the mix and what are some of the key tracks for you?
My style is always blending Deep House, Soulful House and Disco. And they are all great tracks, but I'm particularly proud of the blend of Melvo Baptiste's with Sartorial's track, super soulful and uplifting. I'm gonna trademark it as a signature transition of mine haha 🙂 I tried to play my own songs too!
How does the style of mix here compare to how you would approach a live DJ set?
It's very similar actually. Maybe I try to keep things more uplifting when I play live, but you can tell what I'm about from it, very varied yet with a common root of soulfulness.
Which other artists DJ mixes do you find yourself coming back to time and again and do you have a favourite that you gravitate towards?
I have favourite DJs, but I don't go back to listening to the same mixes I've already listened to. I always want to hear new ones, because they help me discover new music too. My fav DJs are Joe Claussell, DJ Qu, Jimpster, Louie Vega, Timmy Regisford.
Here's a whole night of Club Shelter in New York, with 3 of the DJs I just mentioned plus Tony Humphries. It's a dream lineup for me. If I lived in New York I would be at Shelter pretty much every week for a House music healing treatment!
For more info on Massiande and Freerange Records please check:
Massiande Facebook:  www.facebook.com/Massiande/
Massiande Soundcloud:  http://www.soundcloud.com/massiande
Massiande Instagram: https://www.instagram.com/massiandehousemusic/
Massiande Twitter: https://twitter.com/Massiande
LV Selectors 66 – Massiande – Tracklist
Massiande feat. Diamondancer – Dancing is Life [Freerange]
Jimpster – Lightshine [Suol]
Phaze Dee – Breathe [Induction]
Crackazat – Never Ending Love [Nervous]
Fela Kuti – No Possible (Chris Deepak Remix) [House365]
Melvo Baptiste feat. Jamie 3:26 & Annette Bowen – Gonna Be Alright [Defected]
Hank Crawford – Sugar Free (Sartorial Remix) [Tropical Disco]
Honeysweet – I Put A Spell On You (Honeycomb & Vega Mix) [Vega]
Alex Agore – Sensitive [Moment of Truth]
Keith Thompson – Break 4 Love (Franck Roger Remix) [Memories]
Bassfort – Dixtrit (Jimpster Remix) [Freerange]
The Unlimited Life Orchestra feat. Ruthie G – When I'm Gone [Just Underground]
Kerri Chandler & Jerome Sydenham – Saudacao Aos Orixas [Ibadan]
Massiande – The Original Man [Groovin]
Session Victim – Trying To Make It Home [Rhythm Section International]
Massiande – Are You Feeling Me (Saison Remix) [No Fuss]
Massiande – I Feel It [Freerange]
Love this? Check out more from Massiande HERE
Tags:
freerange records
,
Massiande