LV Premier – Milton Jackson & Ski Oakenfull – Got To Find [Lazy Days]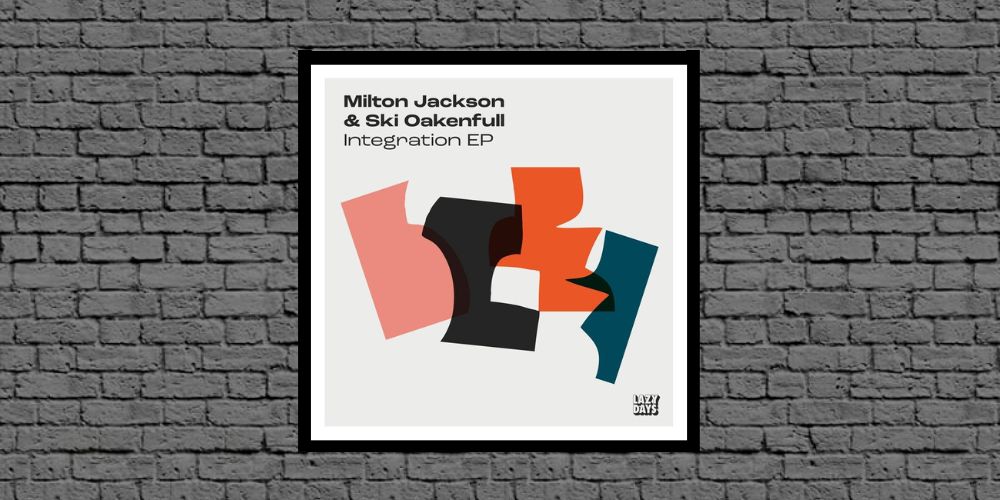 Milton Jackson has appeared on the pages of LV quite a few times now since stepping back onto the scene in 2020 after a lay-off of a few years. An artist who has regularly been lauded for his production skills his latest EP sees him teaming up with London's Ski Oakenfull for something of a production dream team. Ski has a mighty history in the music scene having being signed to Giles Peterson's Talkin' Loud back in the day with his band The K-Kreative. Across the years he has played keys with Galliano, Raw Stylus, 2 banks of 4 and The Bays, written with Incognito, Dave Lee and Valerie Etienne and most recently STR4TA, the new 'super duo" jazz-funk project of Bluey from Incognito and Gilles Peterson. He has also consistently delivered his own top class productions, remixes and albums.
It's a collaboration a long time in the making having first remixed each others tracks as far back as 2006 and they have kept in contact ever since.
Their Integration EP features four delicious house tracks from deep to electronic, euphoric to club focused. Indeed, it's a brilliant collection of tracks infused with warmth, depth and a whole lot of musical quality including an outstanding Fred Everything dub of the title track which will find it's way onto dancefloors across the globe if there is any justice.
Our premier from the EP Got To Find is a deep groovy gem of a track which combines classic deep house feels with a touch of London soul and just a sprinkling of Italian Dream house DNA for a track which will sound just about perfect as the soundtrack to sipping cocktails beside the Med this summer.
Landing this Friday via the always excellent Lazy Days this is a must have release. Grab it via: https://www.junodownload.com/products/milton-jackson-ski-oakenfull-integration/5950864-02/
For more info on Milton Jackson and Ski Oakenfull please check:
Milton Jackson Soundcloud: https://soundcloud.com/miltonjackson
Milton Jackson Twitter: https://twitter.com/miltonjackson
Lazy Days / Fred Everything Facebook: https://www.facebook.com/fredeverything
Ski Oakenfull Facebook: https://www.facebook.com/skioakenfullofficial
Ski Oakenfull Soundcloud: https://soundcloud.com/skioakenfull
Ski Oakenfull Instagram: https://www.instagram.com/ski_oakenfull/
Ski Oakenfull Twitter: https://twitter.com/skioakenfull
Lazy Days / Fred Everything Soundcloud: https://soundcloud.com/fredeverything
Lazy Days / Fred Everything Instagram: https://www.instagram.com/fredeverything/
Lazy Days / Fred Everything Twitter: https://twitter.com/fredeverything
Love this? Check out more from Lazy Days here
Like what you hear? To help support LV Online buy us a coffee via Ko-FI. Click HERE
Tags:
fred everything
,
Lazy Days
,
Milton Jackson
,
Ski Oakenfull