Monsieur Van Pratt – Le Visiteur Featured Artist & Mixtape 105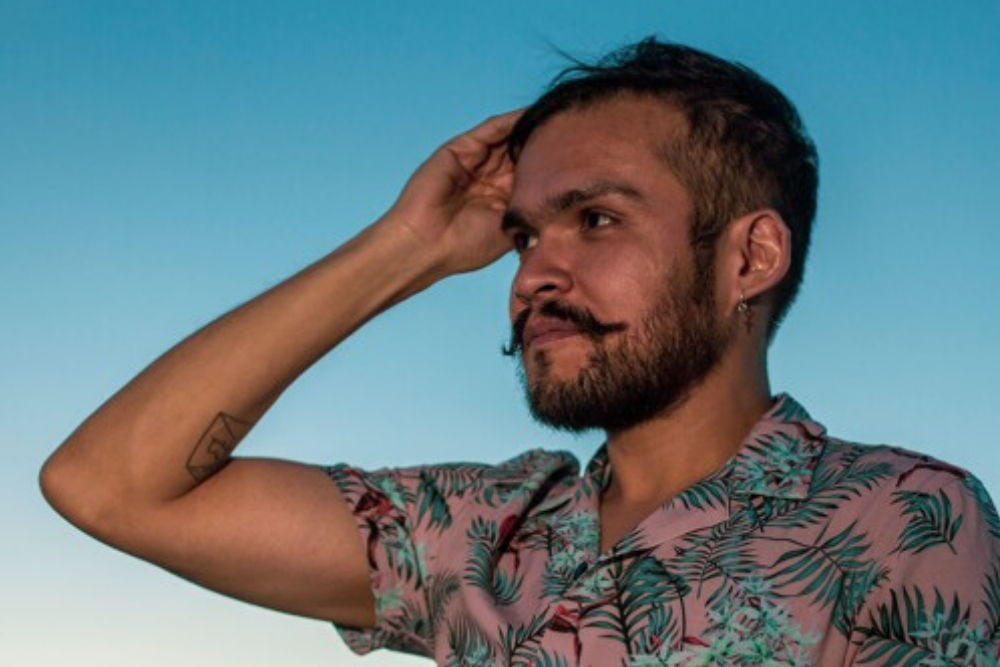 Monsieur Van Pratt – Le Visiteur Featured Artist & Mixtape 105
Hailing from Mexico Monsieur Van Pratt has been popping up all over the disco landscape with recent tight releases on Masterworks, Hot Digits, Mango and a peach of a track on Samosa's upcoming blockbuster of a release Funk Purpose Vol 3.
Making a huge name for himself as DJ in his homeland Monsieur Van Pratt has already played alongside the likes of Vagabundo Club Social, Hotmood, The Funk District, Sleazy McQueen, The Silver Rider, The Funk District and many more.
His solid release schedule saw him pop up inside the Top 100 Nu Disco artists in 2019 for the first time.
Monsieur Van Pratt has also recently launched his own label Super Spicy Records releasing only the finest disco, funk and jazzy music.
We spoke to him about his recent slew of releases, the scene in Mexico and his label. He also put together a very tasty mix for us. Check it out below and please give it a share on Soundcloud and help spread the love.
Hi there Jesús,
Thanks for speaking to us today.
For our readers who haven't come across your releases before how would you describe the musical style of Monsieur Van Pratt?
Thank you so much for having me. I would say that my style is mainly influenced by 80's Funk, Boogie and Disco. Everything started when my dad played his old Disco tunes and somehow that rhythm got me. Eventually I came across Jazz music at some point in my life and that's when I realized that there was a perfect mixture in between these genre. Basically my sound is a mixture of those genres.
Please can you give us three tracks from your discography which you would say are quintessentially Monsieur Van Pratt?
Te Olvidaré
This particular edit has great significance for me since I was about to give up on producing music. I've been producing for quite a few years now and I got no much luck by trying to sell my music. I produced only original tunes back in the day. When I decided to try and edit tunes that I found attractive is when I started to gather attention around the globe. This was my very first solo release after those years.
Step Out
I think this one sums up and perfectly defines my style. Plus, it was the very first track that I released with Tropical Disco Records, which I'm a big fan of.
Hot Dance
I simply loved the final outcome of this track, hahaha.
You are based out in Mexico, what can you tell us about the disco scene out there just now. There seems like a never ending stream of quality music coming out of the country just now. Why is it burning so incredibly brightly?
It's amazing! There are a lot of talented producers here, however, not many of them are getting the attention they deserve in my opinion. Even though It seems there's a big Disco scene here, in fact it is quite small and we are struggling to stay on the map since people are now consuming other genres nowadays. Alt ought we are just a few, we try to keep up and do everything we can to open the doors to good DJs, producers and musicians from around the globe. We keep the funky vibes alive!
Which other Mexican artists should we be looking out for right now?
There's plenty. Some juggernauts like Hotmood and The Funk District are a must. Besides them, I would say to check out the work of Bluehost, The Velvet Stripes, Elozzo, Sould Out and there's a collective that you should take a look at called Disko Knights.
When you were growing up which artists were you influenced by and what did you learn from those particular artists that you put into practice for your own production career?
I'm a huge fan of Kashif. Basically I learned about Groove with his tunes, especially the importance of bass. I wouldn't say that I learned a technique per se, but somehow I understood how Groove worked through his music.
You have just launched your own label Super Spicy Records what can you tell us about the ethos of the label and what do you have upcoming?
Super Spicy Records Is focused on releasing the best of Funk, Disco and Jazzy tunes from artists around the globe. I've been curating quite a good selection so far. The intention is mainly to maintain the flow of good music that hasn't stopped for these genres in the last decade. I'm proud to say that some amazing producers have come on board. I wouldn't like to spoil the surprise, but you can expect great names of the scene along with dancefloor-blasters from the label. Always groovy, hot and Super Spicy!
Which 3 studio resources or plug ins do you recommend to get that polished MVP sound?
I do love my Juno 60, I think it's a great synth to work with. For VST I definitely recommend Sylenth, for it's amazing versatility and finally the Prophet VST by Arturia, which keeps the vibes from the original synth.
You have a series of releases incoming please can you tell us a little about those and what else can we expect from Monsieur Van Pratt in 2020?
I'm really happy about all that's coming this year. I have just released a couple of EP's, one with Hot Digits Music by master Fingerman and another with Rare Wiri Records by master Rayko.
I have another one through Mango Sounds that is already up as promo on Traxsource.  After that have another couple coming up with Alpaca Edits and Sundries.
At the end of February I have my debut on vinyl coming with the awesome Tropical Disco Records on their EP Vol. 15. It also includes bangers from bosses Moodena, Sartorial and Vagabundo Club Social.
Following that I have a track on the awesome compilation Funk Purpose Vol. 3 with the amazing label Samosa Records.
Later in the year I have another track coming on wax through See-Saw magazine and some other collabs throughout the year. I'm really grateful to all the labels who support my music and the people around the globe who listen to it. I really appreciate It.
And finally, please can you give us 4 tips for a great day out in Ciudad de México. A place to buy records, a place to eat, a place to drink and a place to dance.
I would start by visiting Retroactivo Records. It's an awesome record store where you can find a lot of music, especially oldies. I've found some jewels in that store and I'm really fond of It.
Next, I will to eat at Por Siempre Vegana Taquería, which Is a vegan taco place. The food is awesome, cheap and free of animal suffering.
Following that I would go to have some fresh drinks at Hotel Casa Awolly. It's not an actual hotel, just the name since it's a mixology spot which has many rooms with a different theme in each. The drinks are simply delightful.
Finally, I would go to dance to Departamento, a hotspot in México City. It's musical curation is simply amazing and you can some great talent playing in there.
For more info on Monsieur Van Pratt please check:
Facebook: https://www.facebook.com/monsieurvanpratt/
Soundcloud: https://soundcloud.com/monsieurvanpratt
LV Mixtape 105 – Monsieur Van Pratt – Tracklist
Birdee Ft. Chloe Chamber – Give Into Love
Love Drop – Party Disco
Hotmood – Ayaaa
C. Da Afro – Just For Fun
J.B. Boogie – Lets Groove
Monsieur Van Pratt – Clavs And Trumpet
Monsieur Van Pratt – UFO
Fingerman – Don't Leave Yeah?
Levantine – Crystal (Monsieur Van Pratt Sax Mix)
Da Lukas – Be A Freak
DJ Rocca – Combo Rox
The Funk District Ft. Sokur – The Horn
Tags:
disco
,
hot digits
,
Hotmood
,
Mango
,
masterworks
,
Mexico
,
Monsieur Van Pratt