10 Classic House Cuts That Still Jack! – With Orlando B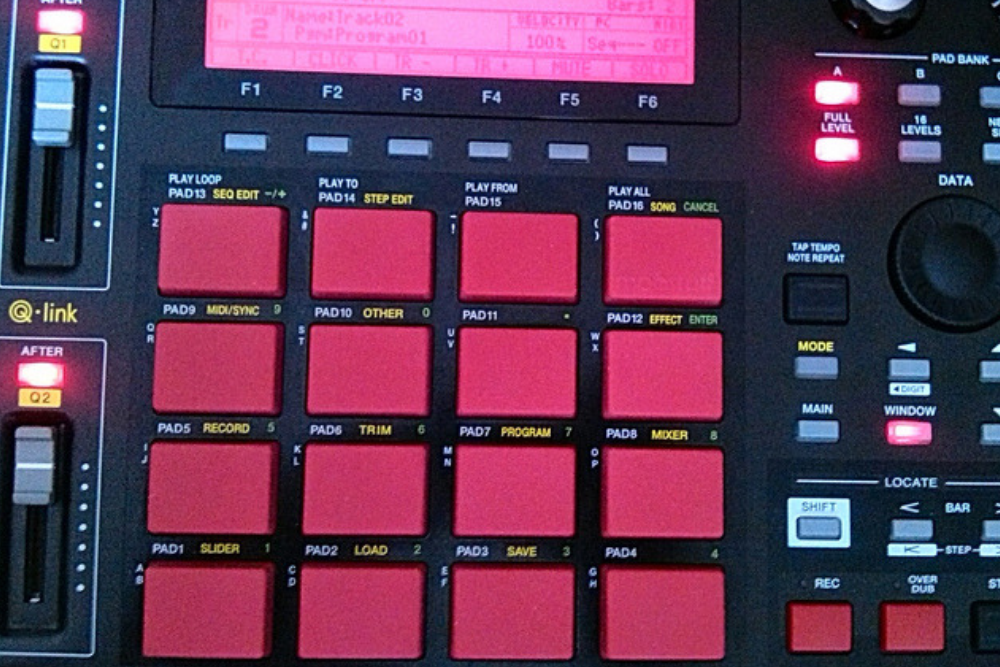 10 Classic House Cuts That Still Jack! – With Orlando B
Orlando B is an artist who had been forging a strong reputation over the last few years for releasing quality house and techno cuts on his own vinyl labels Eastbound Recordings, Nologo and Contemplate Recordings as well as a host of well regarded labels including Yore, Undertones, Night Drive Music and Seven Music.
He has a brilliantly classic style, his tracks sound timeless but with a distinct 2019 quality, his latest 'Sound Of Your Soul EP' drops in Mid April on vinyl on Contemplate Recordings and has all the hallmarks of a future classic packed with 4 deep and powerful house cuts.
We spoke to him about the EP, his studio set up and asked him to pick 10 Classic House Cuts which have influenced him and still work the dance-floor today. You can also check out the LV premier of his superb track 'One Time' and a brilliant mix that Orlando did for us featuring all his own productions.


Hi there Orlando,
Thanks for speaking to us today.
Thank you 😉
For our readers who haven't come across your releases before how would you describe the musical style of Orlando B?
My tracks range from deep house to techno but I always try and keep it soulful in order to evoke an emotional connection. I use deep chords, string lines and nostalgic melodies. A lot of people describe my music as oldschool. I don't go out to purposely sound like this but I just love house and techno from the 90's and I guess that influence shows in my productions.
How would you describe your latest 'Sound Of Your Soul EP' and can you give us a bit of history about the release?
Samplers are the centre of my studio and I've spent many years building up a sample library. I'll spend time digging through certain era's or styles and also creating my own sounds with borrowed synths. When I was making this EP I was exploring 60-70's library music and jazz and this is what I have come up with.
I wanted to showcase a cross section of moods not just 4 club "bangers". So there are two club tracks (A1 and B1), the title track (A2) is very soulful with live drum breaks and orchestral strings and the last track is an experimental "cut up" jazz-house track.
'Sound of Your Soul EP' is the second release on my label 'Contemplate Recordings'. It really is a labour of love and any one who listens would probably be able to tell I have put my heart and soul into these tracks. It has taken a while to get the ball rolling again with distribution and manufacturing but I hope to be able to release plenty more through this label.
Please can you describe your production set up for us and what equipment did you use most in making this EP?
As mentioned samplers are the backbone of my studio. Over the years I have progressed from the Akai S2000, to the S5000 then the MPC1000 and now I am using the MPC Live.
This EP was produced solely on the MPC Live in stand alone mode (no computers).
The MPC Live has only six line outputs so you have to work with that. The outputs feed directly into an Allen & Heath ZED 12FX mixing desk. I then use hardware compressors (Focusrite, DBX and TL Audio) on the line inserts to bring out the mix.
I record the final stereo mixdown on to Sound Forge via a Focusrite soundcard so I guess I do use a computer! I record a few takes, as there is no re-call a hardware mixer so it's hard to revisit later.
When you are djing what is your 'if all else fails' track?
Carl Craig – Sparkle.
The first time I heard this, my jaw dropped, it still does.
What else can we expect from Orlando B in 2019?
I have re-started my label Eastbound Recordings which focuses on deeper Techno/Detroit influenced sounds. The last two vinyl releases (from 10 years ago) were supported by Derrick May so I hope to put these new releases back on the map.
'Magnetosphere EP' (EBR04) has just been released and is available digitally from the usual digital outlets.
I also have more music lined up for Contemplate Recordings which I hope to release.
Please can you give us 4 tips for a great day out in London. A place to buy records, a place to eat, a place to drink and a place to dance.
Records
For digging try 'love vinyl', 'soul and dance exchange' (notting hill) and 'reckless' in soho. Rough trade east and soul jazz (soho) are both great stores with an eclectic mix. For new 'dance' it would be Phonica.
Food
Brick lane curry houses or if you are feeling adventurous try some Southall curry houses – (20mins train from Paddington) which I highly recommend.
Drink
My house or there some interesting micro breweries and dj bars along the canal side in hackney wick which is nice in the summer.
Dance
Fabric still consistently has the best line up for techno and house, Printworks has to be experienced, Village Underground and Oval Space have some good nights.
What 10 classic House cuts do you play that still jack on the dancefloor?
Dj Sneak – Keep Groovin (Ian Pooley Mix)
I Love the way the sample filters in gradually teasing the dancefloor and the way the track builds its energy.
Bam Bam – Where's Your Child?
This track is dark, has a classic 808/303 sound and sounds great on a big system.
Kerri Chandler – Track 2 (Atmosphere EP)
Stone cold classic, love the bass, strings and the fact that Kerri jams on the piano most the way through!! Real house music.
Jovonn – Jessie's Speech
I love Jovonns music, especially the deep bass he uses. This track is so raw and real, it really captures something for me.
Mike Delgado – The Murder Track
I think this track is pure genius, simple but effective. It really puts a smile on my face when I hear it on a big system.
Boo Williams – Lazy Mood
Love the stripped back production and the jackin' rhythms on this track. Great workout.
Joey Beltram – Instant
Powerfull jacking groove and quality percussive workout. Good to lift the energy.
Mike Huckaby – Dance
Heavy track. Lifts the energy in the room.
Mr G – I'm Dirty
Really funky, filthy vibe.
Gemini – Earth
Funky bass and great chords.
For more info on Orlando B please check:
Facebook: https://www.facebook.com/Orlando-B-92898402937
Soundcloud: https://soundcloud.com/orlandobritain
Website: www.orlando-b.co.uk
Tags:
Bam Bam
,
Boo Williams
,
Dj Sneak
,
Gemini
,
Joey Beltram
,
Jovonn
,
kerri chandler
,
Mike Delgado
,
Mike Huckaby
,
Mr G
,
Orlando B