Paul Rudder Hurlee – Les Belles Dames (Original Mix) – LV Premier & EP Review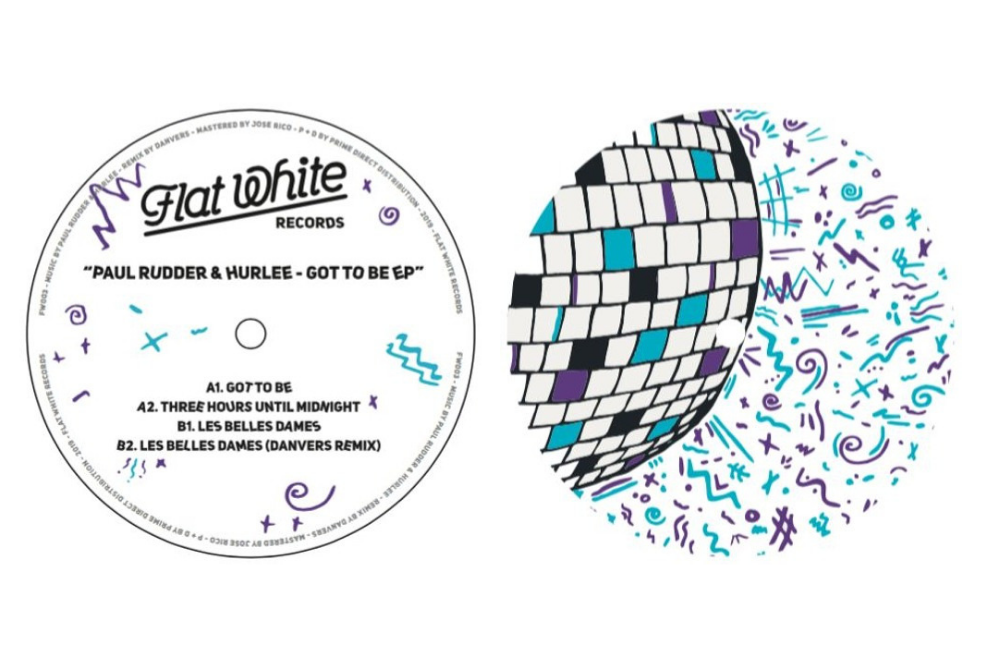 Paul Rudder Hurlee – Les Belles Dames (Original Mix) – LV Premier & EP Review
Paul Rudder and Hurlee have been on fire over the last 12 months both together and independently. Here they team up again for a monster of an EP on the increasingly impressive Flat White Records.
The Got To Be EP features 4 tracks, 3 originals and a remix from Danvers.
Coming in where disco meets house music this is an EP which also has a whole lot of soul and an graceful charm. It's also perfectly crafted for the dance-floor. Lead track Got To Be has a proper ear worm of a guitar line, coupled with an energetic bassline the party has already kicked off good and proper before the vocal comes in, add in some lush strings and this is a peak time track all the way. Wonderful production, it's in equal parts smooth, powerful and warm.
Track 2 Three Hours Until Midnight lands where soul meets disco, it's got a decidedly Philly feel but with a real passion. Again it's got hooks aplenty, this is another slice of dance-floor gold.
Track 3 is our premier today Les Belles Dames is a more laid back but perfectly sculptured affair, again it's got some serious soulful overtones but given a 2019 funk fuelled devastating loop up feel. A combination of guitar licks and brilliantly worked vocal chops give this an undoubted kick for both the dancefloor and equally it will feel perfectly at home for those poolside sessions.
Closing out the EP is the Danvers mix of Les Belles Dames, adding in heavier kit and beefing up the bassline he has given this a real energetic and incessant feel, again it's perfect dancefloor ammo.
This is a hugely accomplished EP and one that will see both production partnership of Paul Rudder and Hurlee and the label Flat White Records earn some serious plaudits and some club plays.
For more info on Paul Rudder, Hurlee & Flat White Records Check:
Flat White Facebook: https://www.facebook.com/flatwhiterecords/
Flat White Soundcloud: https://soundcloud.com/flatwhiterecords
Hurlee Facebook: https://www.facebook.com/Hurleemusic
Hurlee Soundcloud: https://soundcloud.com/hurlee
Paul Rudder Facebook: https://www.facebook.com/PaulRudderProducer
Paul Rudder Soundcloud: https://soundcloud.com/paulrudder
Tags:
disco
,
disco house
,
flat white records
,
Hurlee
,
Paul Rudder