Phil Weeks – Le Visiteur Featured Artist & DJ Mix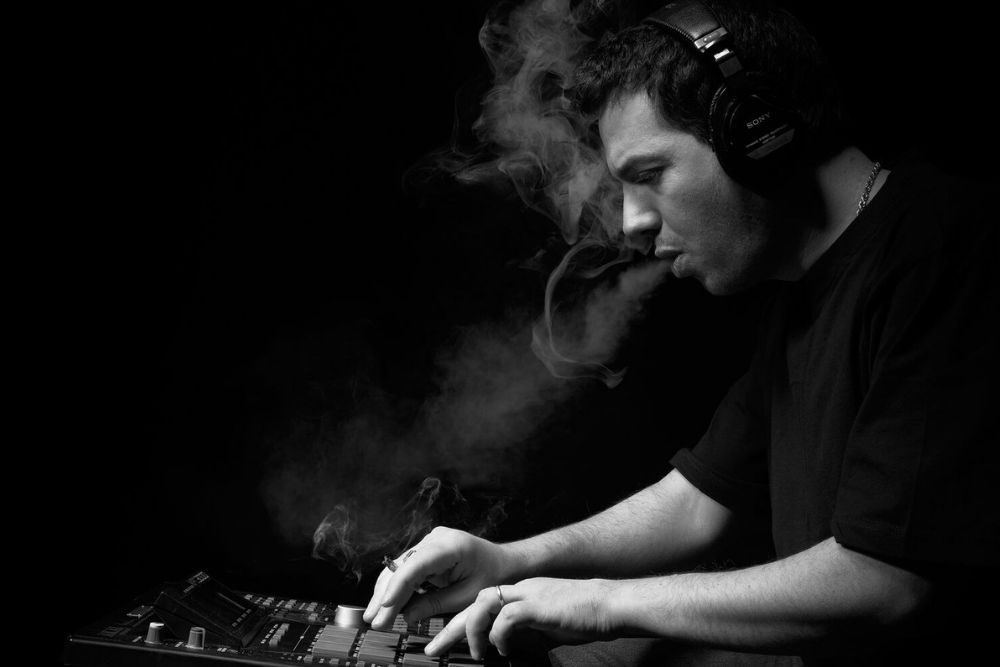 Phil Weeks – Le Visiteur Featured Artist & DJ Mix
Phil Weeks is one of the stand-out producers of the house world merging a classic fluid Chicago House sound with a sprinkling of French flair and a hip-hop attitude. He has developed a sound which is immediately identifiable as Phil Weeks. Nearing two decades in the game Phil is rapidly approaching 300 releases and remixes which is an astounding figure. He is a regular at the top of the download charts and has a string of best selling 12"s to his name. As a DJ he has toured the globe many times playing the best clubs the house world has to offer from Watergate to Pacha.
Phil is also behind the brilliant Robsoul label which has seen releases for the cream of the house world including Joss Moog, J.T Donaldson, DJ Sneak, Mark Farina, DJ W!ld and of course Phil Weeks. It is a label that has the quality to attract hugely established names but also the class to break brand new up and coming producers. with a stunning release out right now from Elliot Schooling.
We spoke to Phil in depth about his career, his label and house music, he also recorded a recent live show for us which you can check below.
Hi there Phil,
Thanks for speaking to us today.
In 10 words or less how would you describe the musical style of Phil Weeks?
Pure House Music based on sampling technique
Which artists inspired you to get into producing your own tracks and how would you say your sound has developed since you started producing?
I started producing my own music thanks to a love of House Music. Artists like Mood II Swing, DJ Rasoul, Derrick Carter, Cajmere and DJ Sneak really inspired to me to get to the next level. Then with time you develop your own sound, using tricks from your favourite artists & creating something totally unique. Right now I'm just using samples as material source. (Except for the TB303)
You are renowned for using classic hardwear in your productions. What is your current studio set up and what is your rough process when you are making tracks?
At the moment I'm using a very minimal studio setup. Its all about my MPC3000. It's the key thing. I can make music just with it. The MPC is also controls the Roland TR909 & the Roland TB303 via midi. I don't always use the 909 & 303 for my tracks. Sometimes just the MPC3000.
Everything is sent to the Yamaha 03D mixer board where I can finalize the Mix. I'm also using also a Digitex Quad for extra effects. That's pretty much it. I sometimes plug in the Roland SH09 (a beautiful piece) but it's been a while actually. As monitors, I'm using the Dynaudio BM5 & the Fostex 6301B.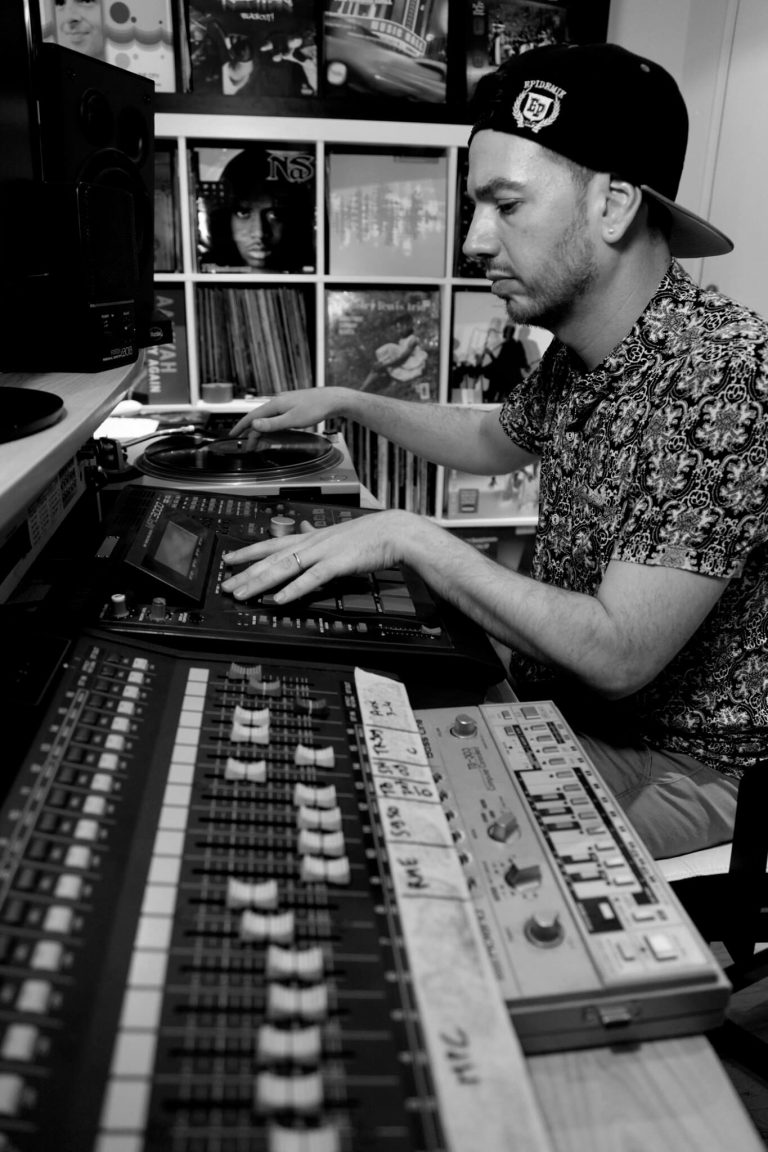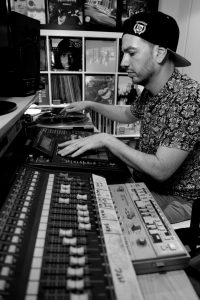 Which one production tip do you have that every new producer needs to know right now.
Avoid using only preset sounds for your drums, you will sound like everybody. Sample each drum part from your fav producer. That's the trick.
Please can you give us 3 of your own tracks which are quintessentially Phil Weeks.
I like all my stuff the same so I'm just gonna show you 3 that people liked the most.
Live At Palladium
I guess this was my most popular track with those classic Marvin samples.
It's The Inside That Counts
MPC3000 Beats + TB303 (Bass) & some classic vocal samples
She Can't Love you (Feat. Ladybird)
We covered this classic song because it sounds dope in a House Set.
Have you been surprised at just how huge the house scene has become again in the last decade and where do you see it going as we continue to move forwards?
I think everything is a cycle meaning there will be ups & downs for any music style. Right now we're in a good cycle for House Music. I went through the hard times of 2005 where people were hating on House music…
Which producers on the scene do you think are driving it forwards at the moment?
All the producers I'm signing on Robsoul 
You also run the Robsoul label which has now notched up more than 200 releases. What was your journey to running the label, what is the ethos of the label and what would you attribute the labels long running success to?
I started the label idea in 1999 and my first release was in 2000. At first it was dedicated to releasing my own productions without going through the process of sending demos. Then after few releases, I started to open the label to some other good friends who were great producers & little by little it began to be a brand, a quality stamp for House Music. I'm so proud of that.
The ethos for my artistic direction is simple: Music I would play. The success is from the constant work. You really need to dedicate your life to it with a big picture plan which is to pass the flame to the next generation.
The success is also, in my case, that my taste in music doesn't change. I still like the same House Music since the beginning. So people know exactly what to expect on the label.
Please can you give us 3 tracks which sum up Robsoul.
As a DJ you have toured around the world many times, what tips do you have for a successful and stress free life on the road and what one thing do you never leave home without other than passport, music and headphones?
I'm leading a healthy life & I smoke weed.
That's my trick. I do sport, I eat well and I sleep well
I would never leave home without Weed!! (My iPhone might be more accurate 🙂
What upcoming DJ dates do you have that you are looking forward to?
Next Saturday I'll be playing a lovely festival in the south of France (Cicada festival)
Then Ibiza @ Heart, a gig in Rabat (Morocco), Lille (FR) & one in San Diego (USA)
Everything is looking very good.
Then gigs in Monopoli (Italy), Barcelona, Playa Del Carmen, Singapore, Amsterdam, Rotterdam…)
What are your plans for Phil Weeks and Robsoul for the rest of 2019?
We're just going to keep on doing the same thing with Robsoul, releasing music 3 times every month.
I 'm going to start to do few more live show with 2 MPC3000 live, like you can see me do on my videos. We're starting the first one in Lille in June.
I still have to work on it!
And finally, please can you give us 5 tips for a great day out in Paris. A place to buy records, a place to eat, a place to drink, A place to see the sunset and a place to dance.
To buy records, you can go at Syncrophone shop in the Bastille area.
To eat I would suggest you to "La Robe et le Palais" in the old Paris center.
You'll be able to drink very good there also (natural wines)
To see the sunset, you can go on the «Arc De Triomphe"rooftop.
To dance you can go to Rex Club, Concrete, Sacré)
For more info please check:
Facebook: https://www.facebook.com/philweeksmusic/
Soundcloud: https://soundcloud.com/robsoulrecordings
Youtube: https://youtube.com/uprock3000
Instagram: https://www.instagram.com/pimpweeks/
Tags:
house music
,
phil weeks
,
robsoul