Eskimo Recordings – LV Label of The Month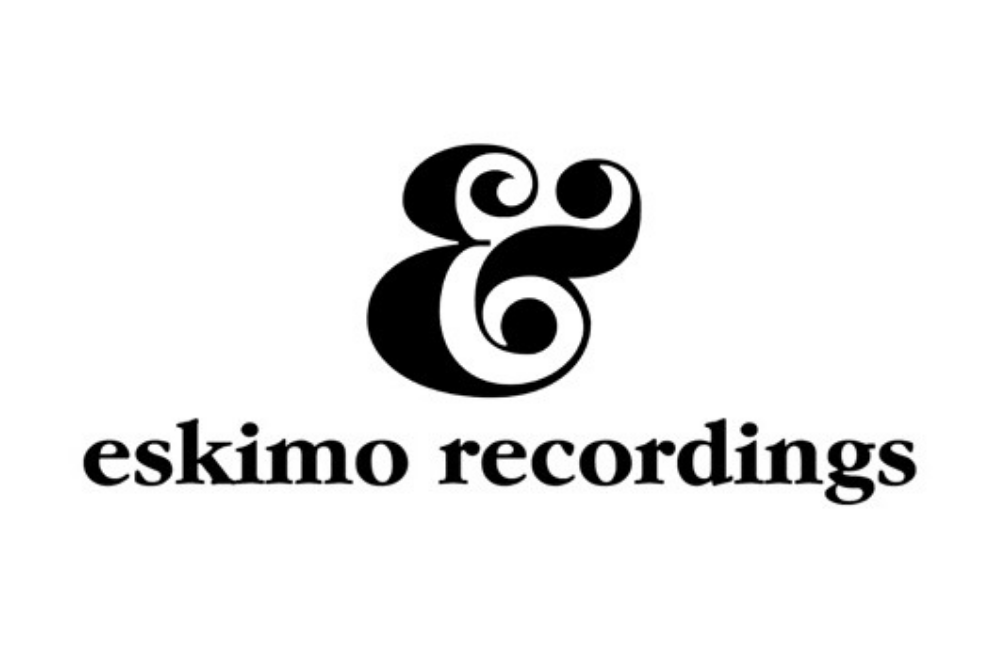 Eskimo Recordings – LV Label of The Month with Captain E.
One of the labels which has really stood out for us over the last year is Belgian label Eskimo Recordings who despite heading into their 20th year still have a seemingly endless youthful exuberance and passion. There has been superb release after superb release, their artwork is first class, their social media is spot on and they always supply piles of well written information about their releases which from a blog point of view is incredibly helpful to say the least (labels please take note). In short it's a super professional label but one which still has time to do the little things perfectly.
Over the years there have been landmark releases from Aeroplane, Ivan Smagghe, The Glimmers, Optimo, Lindstrøm, Prins Thomas, Kris Menace, Freeform Fire, Satin Jackets and many many more. This is a label which has helped break many of the names that have gone on to become electronic music's best regarded performers.
Keeping it fresh for 2019 this month alone has seen them release a super classy EP by Transistorcake which you can check HERE and the brilliant Satin Jackets album which you can check via an album mini mix below. (We also did a great Q&A with Satin Jackets about the album which you can check HERE).
We spoke to label manager Captain E about what makes Eskimo so special, the ins and outs of running a label in the digital age, their stand out tracks, Nu Disco, upcoming releases and their special relationship with Scandinavia.
Please can you tell us a little about the ethos of the label and what makes you stand out.
'Timeless' and 'quality' have always been key words. Someone once said the music Eskimo brings forth into the world "all maintains a certain feeling without being beholden to any rigid formula". Which is true, we have always approached the divide between electronic and indie music with a reckless abandon that suggests that there is no divide at all. That's why I believe Eskimo holds a unique stake within the indie dance world, which makes Eskimo stand out, whether you're listening to a collection of great music by new and talented artists, a compilation curated by a musical authority, full of hard to find music, a 12" club release or a radio friendly Nu Disco song that pleases lots of listeners on streaming platforms. It certainly never gets boring, or predictable.
Eskimo has been up and running since 2000 which is a fantastic achievement in a very difficult market place. What would you say are the main characteristics of the label which have allowed you to weather such a turbulent time?
I started getting involved in the label in the summer of 2012, which was a pivotal and even turbulent period of time in the music industry – and for Eskimo Recordings alike. Streaming was only just getting off the ground, social media became much more important than before and there was this shared feeling in the industry something revolutionary was going on. It was a moment in which it also became clear that the image and the story of a certain artist or release grew into something that could make or break a release. It was a challenging time to get involved in Eskimo, but luckily, Eskimo as a label had been around for quite some time so there was a decent foundation for the years to come. Music lovers in 2019 approach music in a very different way than they used to, so you constantly need to adapt to the brave new music world that is being built around us, and updated every single day. Every release needs a different approach, most certainly if you bring the variety of genres we do, so that's what we try to do in order to stay up and running. So far, so good!
Please can you give us 4 tracks released on the label which you would say are quintessentially Eskimo.
Lindstrom & Prins Thomas – Boney M Down
Taken from the classic debut album by the influential production team Lindstrom & Prins Thomas. It showed the world how incredibly talented they are. A mix of (space) disco, funk, electro, fusion, prog and Krautrock, simply great.
Visti & Meyland – Yes Maam (All Nite Long) (Trentemøller remix)
The original was already amazing, Trentemøller took it to the next level. Nearly 10 years after its initial release, in the middle of all things 'afro house', still sounding as fresh as ever. Extremely timeless.
Freeform Five feat. Róisín Murphy – Leviathan
Róisín Murphy! Got a lot of love on BBC Radio 1 and Annie Mac. (Looks like the beatless version is still available as a free download as well!) Thank you again Freeform Five for making this one happen, amazing song backed by a very good Tom Trago remix and more.
Satin Jackets feat. David Harks – Northern Lights
First Satin Jackets release on Eskimo 'You Make Me Feel Good' won over the internet and took him to the top of the nu disco, chill & poolside scene. The start of a great journey that led to the debut album 'Panorama Pacifico' and more recently 'Solar Nights', which features the +10 million streams single 'Northern Lights'.
What would you say are the most fun aspects of what you do as a label and also what are the most difficult?
Fun: I get to release a lot of different music within the world of indie electronica. This is very much who I am and most definitely what keeps me going. It keeps things interesting for the Eskimo following as well, never knowing exactly what you're going to get before you actually hear it.
Difficult: a release takes much more time than before, nowadays it's about getting heard in the first place and reaching the audience you have in mind when signing a track. Trigger some interest for this one song while you realize there's over 20.000 songs being uploaded to streaming services – every single day. Not the easiest thing to accomplish, I see it as a challenge.
What is the release that you personally are most proud off to date and why?
I'll grab this chance to highlight the many curated compilations Eskimo put out over the years, with the most recent one being 'Bill Brewster presents Tribal Rites'. That was quite something. The musical autobiography of the legend that is Bill Brewster! I first met Bill in Oslo, and he was super friendly and simply amazing from the very first second we spoke to each other. I was impressed. Next, his amazing selection! So good. Earlier, the mighty Prins Thomas served us the equally delicious Paradise Goulash, and Psychemagik digged really deep on Ritual Chants.
Captain E
Your most recent release is Satin Jackets excellent 2nd Album 'Solar Nights'. How long does it take to pull a project like that together from working with the artist on the original recordings, to pulling the artwork together, sorting out the remixes and organising the full PR campaign?
It takes quite some time! Without getting into the boring details, the most important thing is that you create a certain momentum. There's always a fan or two asking "when are you doing an album?" but it takes a much bigger audience to turn it into a successful release. (Unless you're doing it with the sole purpose of setting up a tour and play a series of gigs, but that's not how we roll.) Satin Jackets definitely has that bigger audience.
An important thing to add: streaming has turned the way an album is being released nowadays completely upside down. I don't think putting out an album has ever been this complicated, you really really need a decent plan before putting out an album. Quite happy there's an entire team around me who's handling the release, creating the beautiful artwork, doing pitches towards shops and streaming, taking care of the PR, etc. etc. Either way, it all starts with great music.
From what you have learned from being involved with the label over the last couple of years what advice would you give to anyone looking to start up their own label?
As said, you need great music, and you need a great team. Without those you might as well not release any music, as only very few people will know about it and then there's not really a point in putting your time and effort into starting up your own label. You need to have lined up at least 10 to 12 releases before getting started. Artists with a decent profile are definitely a plus. If there's a known artist that can be the face of the label, the ambassador, that will open a lot of doors. If you're fairly unknown, it will be much harder to get the label launched. You need a long term vision, and you need to have a clear idea of where you want to take the label.
Eskimo has been at the forefront of the Nu Disco sound with artists like Aeroplane and Satin Jackets what do you think the future holds for Nu Disco
Nu Disco is definitely one of the indie dance sub genres we love to release, and we try to release only the very best the scene has to offer. I'm not sure how I would describe the evolution of this scene though. What I do know is that if a genre pops up from the underground and gets popular -nu disco, house, techno, you name it- it will appear on the radar of the 'not so indie world' and the genre might get hijacked for a minute there. Until it's time for the next trending genre. That's exactly what happened some time back to Nu Disco as well. What the future will bring, we can only guess. I do know disco in general will never really go away, whether it's "oldschool" disco, Nu Disco, Italo Disco, Norway Disco… Just look at all the re-issues but also at all the fresh disco music that's being released at the moment.
For artists looking to get signed to Eskimo what tips would you give them to help them get their submissions into the right hands and listened to?
Listen to the music we release, see if it's a match with anything we do or like and make sure to mention that in your message. Make the way you approach us stand out somehow. Try to be a little different, or find a good way 'in'. Getting introduced by mutual musical friends might be a good way for instance. Every once in a while, I actually listen to demos, if the accompanying text has "THIS IS ESKIMO!" written all over it. I don't expect a detailed essay, but it's good to do some homework, show you care. Last but not least, please be a nice person to me and the team.
You have a fantastic pedigree of supporting artists from Scandinavia with releases from the likes of Lindstrom & Prins Thomas and more recently Atella and Cavego, how did that all come about and any plans for more Scandinavian releases?
There's something special going on between Scandinavian and Belgian people. We share a similar mindset, it seems, almost like we are related to each other in some way. I'm actually not sure what triggered this in the early days of Eskimo, but yes, there will be more Scandinavian releases in the near future.
Here's a Eskimo x Scandinavia playlist, especially for Le Visiteur.
It's been a fantastic start to the year already, what else can we expect from Eskimo in 2019?
The next few months will bring a series of remixes by Antenna, Chaim, NTEIBINT, Anoraak, Paresse, Mathias Schober and more, but first the Transistorcake debut EP is coming. Got a great oldschool house track built around a super catchy sample out soon, and from September on, there will be new music by our resident artists. Currently working on a new chapter in the Colour collection and some stuff I can't talk about yet. So just hold on tight, and allow us to surprise you (laughs).
The Collection!
For more info please check:
http://www.eskimorecordings.be
http://soundcloud.com/eskimorecordings
https://open.spotify.com/user/eskimorecordings
http://www.youtube.com/eskimorecordings
http://www.facebook.com/eskimorecordings
http://twitter.com/eskimorecords
https://www.instagram.com/eskimorecordings/
Tags:
eskimo recordings