Record Store Day 2019 UK + Prime = Soul, Disco, Funk & House Wonderland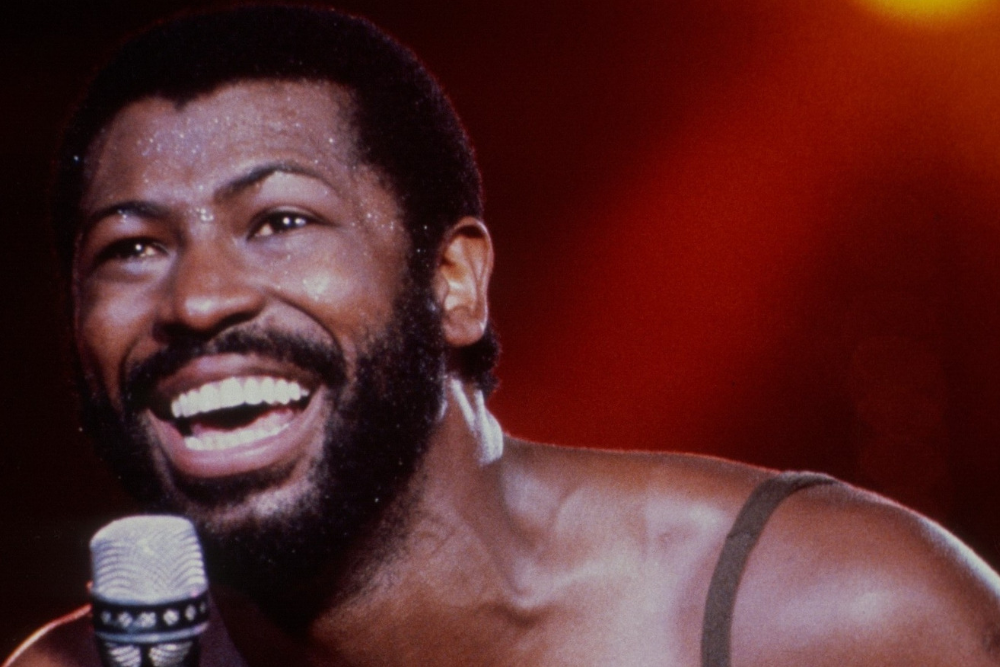 Record Store Day 2019 UK + Prime = Soul, Disco, Funk & House Wonderland
It's that time of year again where we celebrate all that is brilliant about independent record stores. Cue hard to find releases, repackaged and remastered classics, early alarm clocks and much excitement in the Le Visiteur offices as we try to track down some much sought after releases for the record collection.
It's quite a long list for us this year as I'm sure it will be for you too once you check out some of these brilliant releases.
As we have come to expect Prime distribution has stepped up with a brilliant selection of releases packed to the hilt with superb disco, funk, soul and some choice house cuts.
Below are a few of our choices from the list which you can see in full at the bottom of this post.
Teddy Pendergrass – You Can't Hide from Yourself / The More I Get, the More I Want
Two of Teddy Pendergrass's finest moments from his time with Philadelphia International get a a brand new master and recut for their first official 12″ release.
Shuggie Otis – Inspiration Information / Ah Uh Mi Hed & Strawberry Letter 23 / Ice Cold Daydream
2 separate 7″ singles via Epic records which have been remastered & reissued with their original labels as per their original 1971 & 1974 pressings.
Shuggie Otis is a stone cold genius, his story is also incredible with more than a hint of the 'Sugarman' about it as he became completely disillusioned with the record industry after only a handfull of releases and didn't record again after his now legendary Inspiration Information album which would go on to become a worldwide cult classic.
One of the 7″ is drawn from that album with the title track and Ah Uh Mi Hed featured. Perhaps his best know track on offer here is Strawberry Letter 23 which was a worldwide hit after being covered by the Brothers Johnson.
Andrea True Connection – More, More, More
A monstrous slice of feel good disco produced by Gregg Diamond with an ever so sexy vocal delivery by Andrea True. The first of 2 releases on our list with the genius that is Tom Moulton on the mix. Check it's in it's original guise below
New York City – I' m Doin' Fine Now / Quick Fast in a Hurry (Tom Moulton Mixes)
A first time outing on 12″ for this huge brass and string heavy soul track. Brilliant vocals and sublime production yet again from Tom Moulton. This one is straight fire last track of the night material. A brilliant release.
Sugar Daddy – Love On the Attack
A very tasty release from Situationism who we have a lot of love for at Le Visiteur Online. From the alter ego of Tom Findlay, one of the men behind Groove Armada this one is pressed on transparent red vinyl and features ace remixes from blog favourite Natasha Kitty Katt, Situation & Dom Thompson. Check out the divine original below.
DJ Pierre presents / Various Artists – ACID 88 volume 3
A double pack LP featuring 1 white and one black vinyl with 12 slices of slamming acid house from the likes of Mark Archer, A Guy Called Gerald, K Alexi, Lauren Flax, Hiroko Yamamura as hand picked by a true legend of the genre DJ Pierre.
Various Artists 'Long Distance Love Affair' 2LP
A release that we are particularly excited about and will be barging our way to the front as politely as possible to get our hands on. Released to celebrate the 5th Anniversary of Super Disco Edits this is the debut album from the label featuring 18 wonderful soul tracks some of which have been part of their excellent 45's collection and 5 previously unreleased tracks. Expect choice cuts from James Black Revolution, The Devoted Souls, James Reese & The Progressions, Afrika and Brass Horizon.
Selector Series Modern Soul & Selector Series Northern Soul Boxsets
A double header here from the Selector Series label featuring 2 box sets of 7 x 7″ singles. One box comprises modern soul classics from the likes of Bobby Womack, Patti Austin, Mandrill, Aretha Franklin & Randy Jackson whilst the other is packed with Northern Soul classics from Lorraine Chandler, Lou Courtney, The Vibrations, The Metros & Herb Ward.
Big attention to detail on this one with all the singles coming with original labels together and notes on the individual tracks. These releases have been compiled by veteran Soul music collector and DJ Ian Dewhirst who was behind the legendary Mastercuts series. These two box sets will be much sought after as each one will be limited to 500 unique hand numbered copies.
Average White Band 'Pick Up The Pieces / Get It Up For Love' 12″ white vinyl
Dundee's worldwide funk phenomenon AWB have a rather spanking double header with 2 of their finest moments getting pressed onto 12″ for the first time. Pressed on a sheer white vinyl this one looks and sounds amazing.
From an absolutely packed list honourable mentions also go to
Soul Mekanik 'Go Upstairs / Echo Beach' 12″
A Man Called Adam – Farmarama (Album Sampler)
Frits Wentink – Frogs, Toads and Newts
Ed Wizard & Disco Double Dee – Funk Wit Me (Nebraska remix)
For more information on all the releases and where you can buy them check out the Record Store Day website via the link below and the full list of all the prime releases is at the bottom
Tags:
a man called adam
,
average white band
,
Dj Pierre
,
Fris Wentink
,
nebraska
,
Prime Distribution
,
record store day
,
situationism
,
Soul Mekanik
,
Sugar Daddy
,
Teddy Pendergrass
,
Tom Moulton