LV Selectors 61 – Don Carlos [Razor-N-Tape]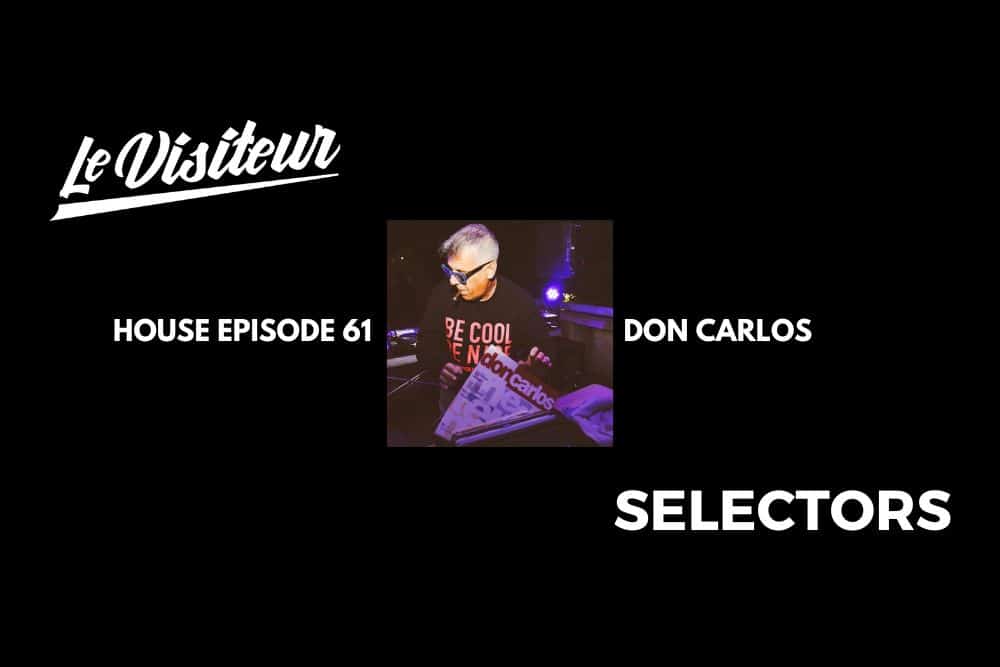 Italian house legend Don Carlos has had an incredible renaissance over the last few years reworking many of his lost anthems from the 90's as well as delivering some excellent new material and classy remixes all the while his seminal anthem Alone continues to inspire new legions of producers and DJ's.
His latest release sees him land on Razor-N-Tape alongside S-Tone Inc for the sublime Montego Bay EP Dreaming The Future. To celebrate the release Don Carlos stepped back behind the Le Visiteur decks and delivered the latest edition of our Selectors Mix series which you can check above. As we have come to expect from him it's a mix layered with that Delicious Italian Dream House sound, from euphoric Mediterranean pads and synth brass licks to those throbbing M1 basslines.
This mix is a masterclass from a master of his genre.
Montego Bay's Dreaming The Future is the 50th release on Razor-N-Tape and that really says everything about the EP from their perspective to give it such a hallowed release number. It's a real historical release from Don Carlos and S-Tone as the four tracks were recorded 30 years ago at a time when the duo were releasing as Montego Bay on Bologna label Calypso. A recent connection with Razor-N-Tape inspired Don to dig deep into his earlier tapes and the resultant tracks were Music All Night, Waited So Long, Keep Dancing The Boogie and Gotta Keep Dancing, four tracks which combine that Montego Bay house sound with a hefty slice of disco.
These four tracks sound just perfect now in 2022 so we can only be thankful that Don Carlos has kept his prior work safe across the decades.
Another must have EP from Razor-N-Tape and Don Carlos.
Grab it quick from: https://razor-n-tape.fanlink.to/MontegoBay
For more info on Don Carlos and Razor-N-Tape please check: 
Don Carlos Facebook: https://www.facebook.com/doncarlosalone/
Don Carlos Instagram: https://www.instagram.com/doncarlos_official/
Razor-N-Tape Facebook: https://www.facebook.com/RazorNTape/
Razor-N-Tape Soundcloud: https://soundcloud.com/razor-n-tape
Razor-N-Tape Instagram: https://www.instagram.com/razorntape/
Razor-N-Tape Twitter: https://twitter.com/RazorNTape
Like what you hear? To help support LV Online buy us a coffee via Ko-FI. Click HERE
Love this? Check out more on Don Carlos HERE
Tags:
Don Carlos
,
Montego Bay
,
razor n tape
,
S-Tone