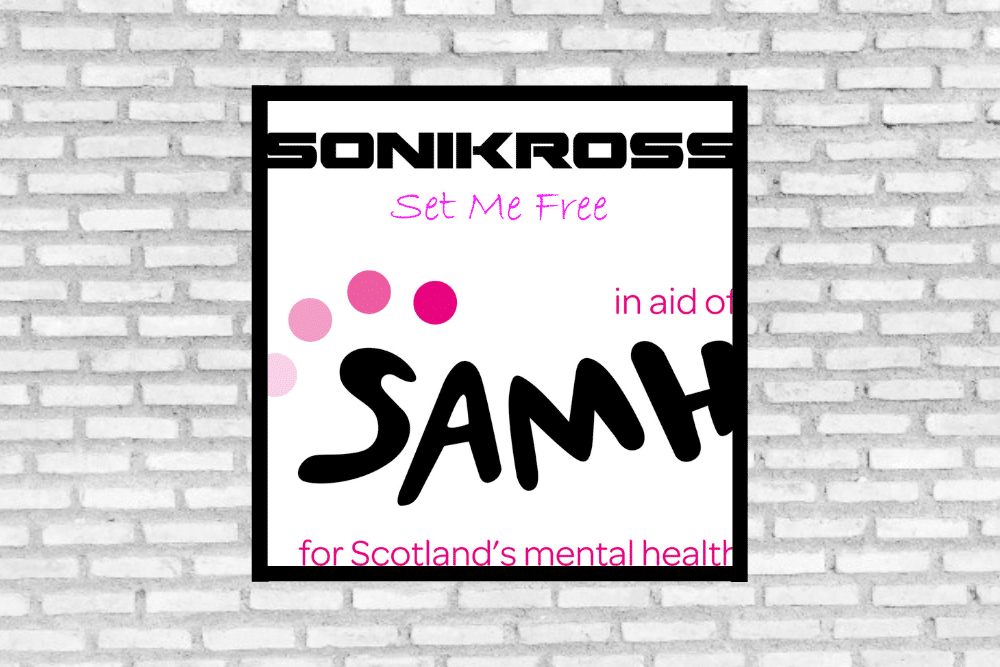 Sonikross – Set Me Free
Set me Free is the brand new track from Edinburgh producer and Sonikross. Recorded during lockdown the track is 100% in aid of SAMH, Scotland's national mental health charity so a must have purchase. It also features an evocative video created by Sonikross.
Set Me Free is a classic slice of 90's influenced euphoric house music featuring huge synths, ravey vocals and a huge drama soaked arrangement which it's impossible not to dance to. The track pulses with energy building up to monster of a grungy guitar solo which just takes things off into the stratosphere.
Music for huge stages!
Grab the track from here: https://sonikrossinaidofsamh.bandcamp.com/track/set-me-free
"SAMH is Scotland's national mental health charity. Today, in over 60 communities they work with adults and young people providing mental health social care support, services in primary care, schools and further education, among others. These services together with their national programme work in See Me, respectme, suicide prevention and active living; inform our policy and campaign work to influence
For more info please check:
Sonikross Facebook: https://www.facebook.com/Sonikross
Sonikross Soundcloud: https://soundcloud.com/sonikross
Sonikross Instagram: https://www.instagram.com/sonikross_