DJ Rae Talks Soulful House, Sandy Rivera and Hacienda Classical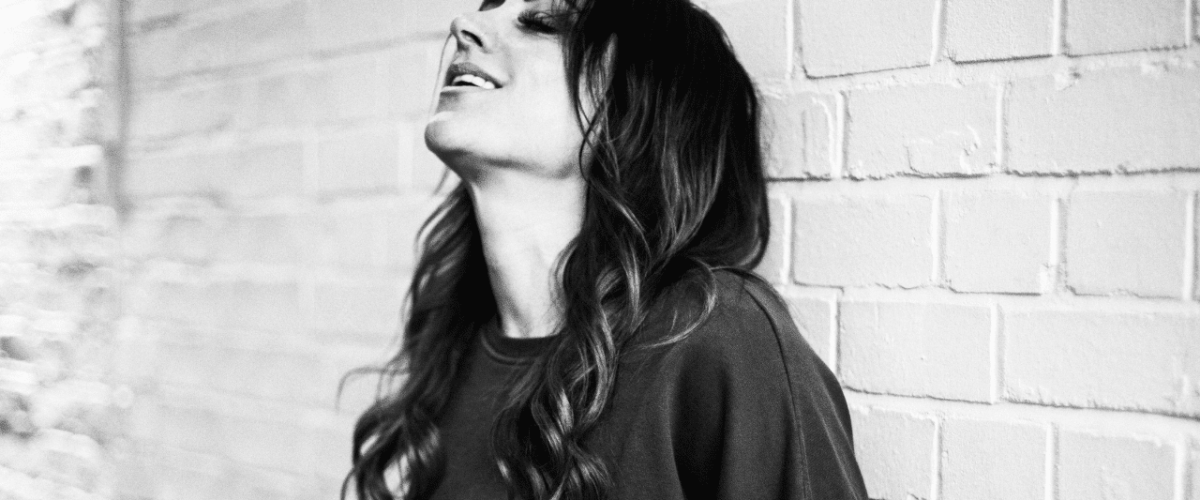 DJ Rae Talks Soulful House, Sandy Rivera and Hacienda Classical
Dj Rae has built a huge reputation over the last decade as both a vocalist and a producer of note. Her career has taken her across the globe in both guises including huge tours as featured vocalist with Hacienda Classical which has seen Rae play at iconic venues including The Albert Hall and Glastonbury.
From her early days a guest vocalist with Sandy Rivera her career has been very organic but backed up by some serious hard work. During the Pandemic Rae has been in the studio creating music on the soulful house tip and has just released a brilliant track with Neil Pierce on DJ Spen's Quantize label.
To celebrate the release DJ Rae put together a brilliant mix for us which you can check out below and also get more info on, including the tracklist, HERE.
We spoke to Rae about her career and how it has all come together, it's a truly fascinating insight into her musical journey.
Hi Rae,
thanks for talking to us today
Firstly lets got back to the very start, what are your first memories of house music and how did you get involved in the scene?
I first heard house music from my big brother, he was playing mix tapes I used to steal. I felt like I was so cool, the only one at school who knew about this thing called house music. I started clubbing really young and felt a massive sense of belonging and inspiration like never before. I had found my voice and performance early on, naturally drawn to playing instruments and as I immersed myself into this new world of clubland. I just knew it was where I wanted to be, a lot. I wanted to really know the music I was hearing and dancing to, so my vinyl collection began. As if by fate, my brother got some decks so I practiced and made it my mission to seek out my opportunities.
What tracks can you remember from that period which really piqued your interest in house music?
Pennies from Heaven – Inner City
Just beautiful, this track evoked such emotion, It made me want to know the story, It really felt like house music was sending a strong message, it made you want to share the expression.
Club Lonely – Sam Ellis
This was such a journey, like nothing else I had heard, I was drawn into the darkness then it built into the anthemic piano chords and full vocal, It made me innocently lose myself at a very young age before I had any idea what was out there.
Push The Feeling On – The Nightcrawlers
This just made me want to turn it up so loud and dance, I didn't care what it was saying it was just hypnotic, the ultimate club record. This was a really exciting time hearing all this for the first time, and on the radio, ultimately making you want to run to the dancefloor as soon as possible.
Your first breakthrough was working with Sandy Rivera on house bomb 'Cant Stop'. How did that come about and when did you first realise that it was going to be a huge track?
Well the story goes, I was at Bora Bora in Ibiza, my last day on holiday, I had my record bag and I had already been on the case with the promoter to play. Sandy was due to play and was late for his set, so I sneaked in, madness, Sandy turned up, we swapped details and we hooked up back home in London. We got in the studio together and had a good energy, we did a few tracks, then 'Cant Stop' happened. Sandy was jamming chords, I started singing, you know how it goes "Can't stop, wont stop, can't stop doing what you do to me" it wrote itself and we both knew we had a special vibe going on.
Your career has developed really organically over the years, what are some of your favourite career moments to date?
Defected was a great time, my early days with them, playing my first set at Pacha Ibiza. Making the record 'No Limits' with my long time collaborators Danism & Train, this was a really organic vibe and the success of the track on the underground was pure soul food for all of us, it inspired me to stay true to the music that feels real. Singing with The Hacienda Classical has been an amazing experience, singing my favourite house tracks with a full orchestra on iconic stages like Glastonbury and The Royal Albert Hall.
Please can you give us three tracks from your discography which you would say are quintessentially DJ Rae?
Can't Stop – Kings of Tomorrow Featuring Rae
This is a great benchmark and the starting point where my journey began, there's an innocence and realness in my voice and my lyrics, a really natural delivery with timeless production. My roots that I'll always come back to.
The Journey – DJ Rae
I was full of emotion as we went into lockdown and making this record was a real release for me, every part of it is natural, true and genuine, I poured out all the feelings I had at the time and It ended in this beautiful journey that inspired me and really helped me focus from thereon, I realised I could make this new found time really special.
No Limits – Danism + Train & DJ Rae
This is me expressing myself freely, connecting with the music with a song that feels like pure joy to hear and to sing every time. It will always be a classic for me.
How would you say living in London has influenced your musical direction?
I feel like we get it all here, you can easily find inspiration and we stay ahead and that keeps you fresh and upfront which is good. But musical direction really comes back to what feels good for me, and I realise my inspirations have come from my whole life, with loads of travels along the way so I'm not sure any one place is the main influence.
Your latest release is Paradise with Neil Pierce which is out now on DJ Spen's Quantize label. How would you describe the track and please can you give us a bit of history about your collaboration with Neil and the release?
This is my soulfood, it captures the essence of the soulful house I've grown up with and fallen in love with. It tells my story surrounded with beautiful production. Its rare these days I get sent a track I just want to sing on, that's partly why I started producing myself years back, but when DJ Spen sent me Neils track, it just got me. I knew straight away that it felt good. I got on the mic, started recording, did the whole song straight off, the hooks, the BV's, all laid out so naturally. I mixed the vocals and it felt so good, I sent it back to the guys, they loved it, added some production and musicianship and it was done and sounding sublime. I haven't worked with Neil before, but of course we knew each other's vibes, sometimes it just works, and this definitely hit a sweet spot for us.
You have worked with some of the biggest names in the industry including Danism, Monki, Gene Farris, ATFC, David Penn, DJ SKT, Sandy Riviera and many more. What are some of the best production tips that you have picked up along the way.
For me, production is a very personal thing, all of my inspirations over the years come out in my musical expression, I just do what feels good at the time. I felt a lot of inspiration from Sandy as we worked together closely for the longest time, and I feel that his production style is really unique, he helped me a lot with my vocal production.
Before Covid you were touring heavily with Hacienda classical, how did that come about, please can you give us some background on the project and what all goes into the performances and what are some of your favourite classics that you have been performing with the orchestra?
I was singing in my DJ set at a gig at ADE and the manager of the Hacienda saw me and asked me to come on board. It's a huge production, bringing that feeling of The Hacienda to its original fans and to a whole new audience in this unique way. There's a really special energy between all of us involved and the crowd, I often get goosebumps when I'm up there. I've had the privilege of playing some massive stages and iconic venues, singing the songs I grew up on that got me into house music like 'Pennies From Heaven', 'People Hold On' and 'Free'. It's like a dream up there with a full orchestra and choir, emotional stuff.
The last 12 months have obviously seen some seismic changes for the electronic world. How did the pandemic change things for you personally on the music front and how difficult has it been to adjust to life without the live outlet for your music and club events?
At first it was a real blow, I was really looking forward to so many amazing gigs, but as soon as I poured my emotion into making music here at home, I felt a release and just shifted into a positive mindset. It was all beyond my control so I re-focused and looked at all the positive things I could do. I've actually made some of my best music, strengthened good relationships, and had a chance to appreciate what's good in my life right here.
What changes would you like to see in the electronic world as we come out of lockdown?
I would hope that real artists continue to get proper recognition, women continue progressing, and the scene is shared with fellow artists and DJs respecting each other's contributions.
What are you most looking forward to doing once all the lockdowns come to an end?
It will be amazing to play a gig and feel the atmosphere, see people dance together again, I'll jump out there and dance with everyone.
If you weren't making music, what do you think you'd be doing?
I've always been interested in the human mind, so some kind of psychology, healing and wellbeing.
What else can we expect from DJ Rae in the next 12 months?
I'm working on my album, you can expect the journey to continue.
Grab the track from: https://www.traxsource.com/title/1573772/paradise
For more info check: 
DJ Rae Facebook: https://www.facebook.com/djraeofficial
Dj Rae Soundcloud: https://soundcloud.com/raedjartist
DJ Rae Instagram: https://www.instagram.com/dj_rae_official/
DJ Rae twitter: https://twitter.com/raedjartist
Quantize WWW: http://www.quantizerecordings.com
Quantize Facebook: https://www.facebook.com/QuantizeRecordings/
Quantize Instagram: https://www.instagram.com/quantizerecordings
Quantize Twitter: https://twitter.com/QRecordings
Tags:
Dj Rae
,
Neil Pierce
,
soulful house