LV House Selectors 29 – DJ Rae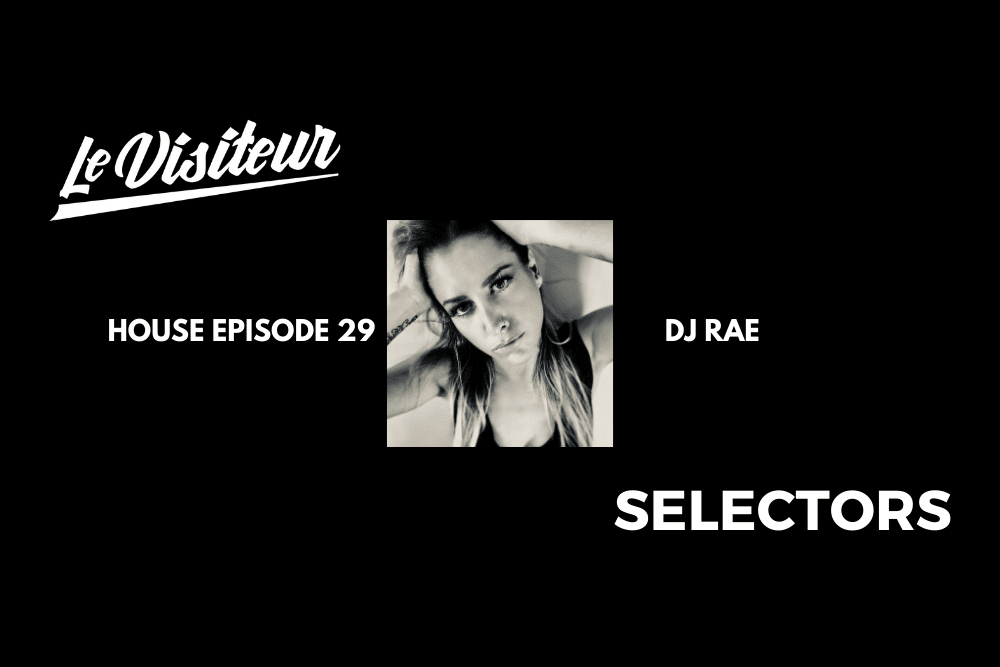 LV House Selectors 29 – DJ Rae
With more than a decade of history in the house scene DJ Rae has been popping up time and again on the Le Visiteur HQ stereo recently both as a producer and a vocalist and the standard of her tracks has been consistently off the charts. Her latest single Paradise see's her team up with Neil Pierce, one of London's most lauded Soulful House producers, and as you can expect the resulting track is dynamite. We premiered it a few days ago and you can check it out below and read our review HERE
We have a full interview incoming with DJ Rae next week. In the meantime check out this sublime Soulful House mix that she put together for us above and please give it a share over on Soundcloud.
We spoke to DJ Rae, below, about the mix, check it out.
Q1: What can you tell us about the theme of the mix you have done for us and what are some of the key tracks for you?
I'm feeling pretty soulful right now so It's in that good place, with some of the stand out tunes I've been loving playing in my radio show on House FM, and of course some of my own special ones with recent remixes I love, like the Danny Krivit edit of No Limits, the DJ Spen and Reelsoul remix of 'Change' and the Richard Earnshaw remix of 'The Journey'.
Q2: How does the style of mix here compare to how you would approach a live DJ set?
It's a part of where I would go. If I play for long enough I would take it from here and dip and dive through a journey. I might pull out the classics when I feel them, and take it to the peak time, I have never been one to be pigeon holed. I work with my feeling and the crowd, and we can go anywhere we want to go.
Q3: Which other artists DJ mixes do you find yourself coming back to time and again and do you have a favourite that you gravitate towards?
I have a favorite that stays in my car, It's the Ibiza Glitterbox 2015 compilation mixed by Simon Dunmore, it covers the spectrum beautifully with some real gems and all time classics I never grow tired of. I worked closely with Simon in my early days at Defected and he's one of the few DJs I've played back to back with. We rocked it together, he's one of the true fine selectors.
Grab the track from: https://www.traxsource.com/title/1573772/paradise
For more info check: 
DJ Rae Facebook: https://www.facebook.com/djraeofficial
Dj Rae Soundcloud: https://soundcloud.com/raedjartist
DJ Rae Instagram: https://www.instagram.com/dj_rae_official/
DJ Rae twitter: https://twitter.com/raedjartist
Quantize WWW: http://www.quantizerecordings.com
Quantize Facebook: https://www.facebook.com/QuantizeRecordings/
Quantize Instagram: https://www.instagram.com/quantizerecordings
Quantize Twitter: https://twitter.com/QRecordings
LV House Selectors 29 – DJ Rae – Tracklist
1. No Limits – DTR Project-Danism, Train & DJ Rae (Danny Krivit Edit)
2. Music saved my life – Dimitri from Paris X Fiorius (The Extended Discomix)
3. Change – DJ Rae & Martin Badder (DJ Spen & Reelsoul remix)
4. Reach out – Kings of tomorrow (NYC mix)
5. Im feelin U – Ce Ce Peniston (T.Markakis Class 'N' Groove Extended Mix)
6. The Journey – DJ Rae (Richard Earnshaw remix)
7. Never Knew – Kings of tomorrow Ft April Morgan (Sandy Rivera's classic mix)
8. Paradise – DJ Rae & Neil Pierce (Neil Pierce & DJ Spen vocal mix)
9. I got love – David Morales & DJ Spen, Carla Prather (DJ Spen & Reelsoul Original Mix)
10. Direct me – The Reese Project (Joey Negro mix)
Tags:
Dj Rae
,
Neil Pierce
,
soulful house