LV Premier – Spencer Morales ft Phebe Edwards – Whatcha Gonna Do With My Lovin (M+M Main Mix)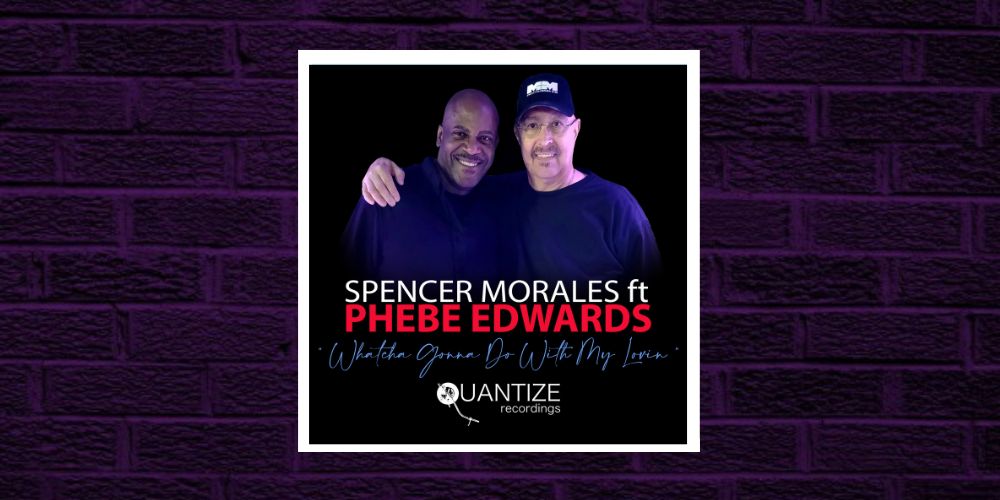 DJ Spen's Quantize has been on fire recently delivering quality from Paris Cesvette, Rapson, Steal Vybe & Dawn Tallman among many others.
Next up label don DJ Spen teams up with production legend John Morales under the moniker Spencer Morales and as you might expect the result is spellbinding. Featuring Phebe Edwards on vocals they have delivered a sublime rendition of Stephanie Mills' 1979 soul classic, 'Whatcha Gonna Do with My Lovin'.
This is a about as good as it gets on the vocal disco house front, a masterclass of production from start to finish.
Morales has gone to town on the remix front with the M+M Main mix, M+M Vocal Breakdown and Instrumentals covering all bases.
Our premier today is the main mix and it's everything that vocal disco house should be in 2023, simply exuding class.
Grab Whatcha Gonna Do With My Lovin' via: https://www.traxsource.com/title/2060632/whatcha-gonna-do-with-my-lovin
For more info on (Spencer Morales) John Morales, DJ Spen, Phebe Edwards and Quantize check:
John Morales Facebook: https://www.facebook.com/John-Morales-230746626983955/
John Morales Soundcloud: https://soundcloud.com/john-morales
John Morales Twitter: https://twitter.com/JohnTheMixer
DJ Spen Facebook: https://www.facebook.com/djspen/
DJ Spen Soundcloud: https://soundcloud.com/djspen
DJ Spen Instagram: https://www.instagram.com/dj_spen/
DJ Spen Twitter: https://twitter.com/originalDjSpen
Phebe Edwards Instagram: https://www.instagram.com/phebeedwards/
Phebe Edwards Twitter: https://twitter.com/PhebeEdwards
Quantize Facebook: https://www.facebook.com/QuantizeRecordings/
Quantize Recordings Soundcloud: https://soundcloud.com/quantize-recordings
Quantize Instagram: https://www.instagram.com/quantizerecordings/
Love this? Check out more from John Morales HERE and DJ Spen HERE
Like what you hear? To help support LV Online buy us a coffee via Ko-FI. Click HERE
Tags:
dj spen
,
john morales
,
Quantize Recordings